The Twilight Saga: Eclipse Theatrical Review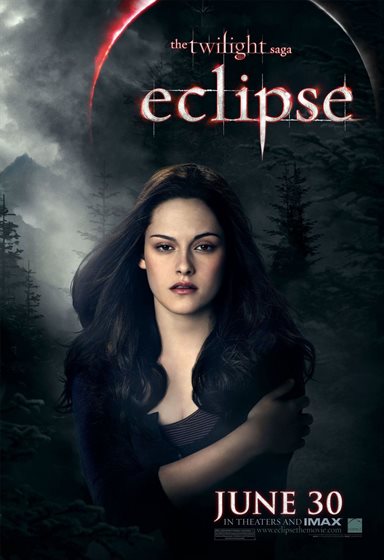 Without seeing the film, just the name will evoke strong emotion in an individual, be it positive or negative. If you are at all familiar with the Twilight franchise, this review likely will not sway your opinion.
The Twilight Saga: Eclipse, the third installment in the "Twilight" franchise, sees Bella once again surrounded by danger, not a little of her own design. Meanwhile, she is forced to choose between her love for Edward and her friendship with Jacob -- knowing that her decision has the potential to ignite the ancient struggle between vampire and werewolf. With high school graduation quickly approaching, Bella must also choose whether to live or to die, so to speak.
As expected, the entire cast is back saving Rachelle Lefevre as Victoria. This time around, due to a scheduling conflict, she is played by Bryce Dallas Howard, who greatly exceeds the talent of her predecessor. She and the returning cast obviously feel entirely comfortable in their roles; it is now almost impossible to separate each actor and the character they place since they emulate them so well.
This actually brings me to one of the main issues I have with the film, and the series for that matter. The Twilight Saga is meant to be a fantastic world revolving around author avatar Bella Swan (Kristen Stewart, Jumper, Adventureland); in this unbelievable world, she can do no wrong. The love triangle of Edward, Jacob and Bella is elevated to absurdity in this chapter -- Bella might be kissing one of them one minute, and in the next be back in the arms of the other with no consequences. For the first two films, it was not as extreme. Here, in the place of Edward or Jacob, I would have dropped her off a cliff by the end of this film.
Taking the directing reigns for this film is David Slade (30 Days of Night, Hard Candy), and instead of putting his own spin on the film, he quickly starts to make the mistakes of the first two films, such that a casual viewer would not be able to tell different people have directed the films. The first film's director, Catherine Hardwicke, carries a large share of the blame for this, effectively imposing by precedent her bland directing style on her successors. It is unfortunate that Slade could not reverse that trend.
On a final note, the soundtrack continues to degrade progressively with each film. The first film's soundtrack featured a perfect balance of alternative music to fit its mood. This can be said of neither New Moon nor this installment.
If you are a fan of the first two Twilight films, you will want to see this one. It gives you everything in the first two, with additional action scenes. If you did not enjoy the first two films, or yet feel anything but love for the series, then I suggested passing on Eclipse and never looking back.
About Nathan M Rose
comments powered by

Disqus