Star Wars: Episode IX (2019)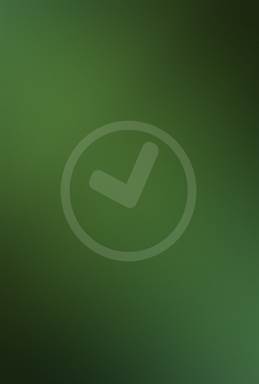 | | |
| --- | --- |
| Director: | |
| Writers: | Rian Johnson |
| Cast: | |
| Released: | Friday, December 20, 2019 |
| Studio: | 20th Century Fox |
| Genre: | Sci-Fi/Fantasy, Action/Adventure |
| Rating: | This Film Is Not Yet Rated |
Synopsis
No synopsis available.
SPONSORED STORIES
Comments

Courtesy of
Movie Hype App
fn-2186
I thought one of the Disney officials said that episode 8 would be the last prequel and then solo, then they we're shutting movie production.
12/13/2017 8:41 AM EDT
ethanpeyon
I can not wait for a nether one their is going to be 6 more in the segue
03/25/2017 6:42 PM EDT
lacrossej08
Oohhh Yeessss!
03/22/2016 12:00 PM EDT
countrygirl36
Seriously!!!!
12/23/2015 9:46 AM EDT
shinzu
boom baby!
03/31/2014 12:32 PM EDT
superfan
Yay I'm the the 3rd comment :)
09/20/2013 6:46 PM EDT
jerrbear05
Yes
03/22/2013 10:55 AM EDT
tedmosby
Oh my!
03/15/2013 5:52 PM EDT
Star Wars: Episode IX images are © 20th Century Fox. All Rights Reserved.
Keri Russell to Join Star Wars Cast
07/09/2018 2:11 PM EDT
Keri Russell is said to be in talks to star in the upcoming "Star Wars: Episode IX". The film will be written and directed by J.J. Abrams, who worked on "Star Wars: The Force Awakens".Russell and Abrams also worked together for the 2006 film "Mission: Impossible III". Through her work with this "MI" and her FX series, "The Americans", Russell has shown that she's up for more of a hands-on film rol...
More>>
Han Solo Film to Debut at Cannes Film Festival
04/06/2018 11:13 AM EDT
It was announced that the Solo: A Star Wars Story film will be premiering at the Cannes Film Festival, which runs from May 8 to May 19.The film, which will debut at the festival on May 15, stars Alden Ehrenreich as Han Solo, Donald Glover as Lando Calrissian, and Emilia Clarke and Woody Harrelson. This isn't the first time a Star Wars film will be debuted at the festival - 2002's Attack of the Clo...
More>>
Jon Favreau to Pen New Star Wars Live-Action Series
03/08/2018 10:34 AM EDT
Lucasfilm has announced that they will be working alongside Jon Favreau for a new live-action Star Wars series. The series, for which Favreau will be a writer, will be part of Disney's new direct-to-consumer platform. "If you told me at 11 years old that I would be getting to tell stories in the Star Wars universe, I wouldn't have believed you. I can't wait to embark upon this exciting adventure",...
More>>
David Benioff and D.B. Weiss to Pen New Star Wars Series of Films
02/06/2018 7:38 PM EDT
David Benioff and D.B. Weiss, the creators of Game of Thrones, will be writing and producing a new series of Star Wars films. The announcement was made today by Disney.Kathleen Kennedy, president of Lucasfilm, said, "David and Dan are some of the best storytellers working today. Their command of complex characters, depth of story and richness of mythology will break new ground and boldly push Star...
More>>
New Star Wars Trilogy Announced with Rian Johnson to Direct
11/09/2017 10:20 PM EDT
Disney CEO Bob Iger has announced that Rian Johnson will be developing a new trio of Star Wars films. An official statement claimed that the new trilogy will  "introduce new characters from a corner of the galaxy that Star Wars lore has never before explored."Lucasfilm president Kathleen Kennedy, said, "We all loved working with Rian on The Last Jedi. He's a creative force, and watching him craft ...
More>>
Colin Trevorrow Leaves Star Wars: Episode IX
09/05/2017 11:52 PM EDT
Lucasfilm has announced that they will be changing directors for left Star Wars: Episode IX. The announcement went as follows:Lucasfilm and Colin Trevorrow have mutually chosen to part ways on Star Wars: Episode IX. Colin has been a wonderful collaborator throughout the development process but we have all come to the conclusion that our visions for the project differ. We wish Colin the best and wi...
More>>
Star Wars Fans Invited to "Find the Force" As Unprecedented Augm...
08/31/2017 12:18 PM EDT
Disney and Lucasfilm announced today that they are releasing "Find the Force", a global augmented reality (AR) event rolling out on Force Friday II (September 1) to commemorate the worldwide launch of new products inspired by "Star Wars: The Last Jedi".Kathleen Kennedy, President of Lucasfilm, commented about the event saying, "Force Friday II is a major milestone in the countdown to Star Wars: Th...
More>>
Disney Developing Obi-Wan Kenobi Film
08/17/2017 3:45 PM EDT
It has been reported that Disney is currently developing an Obi-Wan Kenobi stand alone film with the hope that "Billy Elliot's" Stephen Daldry will direct. There isn't any word on who the writer will be or plot details.Disney is also currently working on a Han Solo film due out May 2018....
More>>
Scum & Villainy Cantina Celebrates May The Fourth By Extending T...
05/02/2017 4:16 PM EDT
The popular pop-up experience,  Scum & Villainy Cantina, will be extending its run through 2017.  The event, which celebrates the Star Wars holiday, May the Fourth, has been nearly sold out for its two-month run."We had a simple concept from the start - to provide devoted fans, like myself, the opportunity to gather in an environment that would inspire and delight. And the wonderfully positive rec...
More>>
Disney Releases Film Schedule Into 2021
04/25/2017 2:54 PM EDT
Disney has announced a timeline of release dates for films today, including Star Wars: Episode IX. Be sure to Countdown to the new release dates with the Movie Hype App.Please see the following full release schedule below:UNTITLED DISNEY FAIRY TALE (Live Action) previously dated on 7/28/17 moves to 8/3/18RALPH BREAKS THE INTERNET: WRECK-IT RALPH 2 (3D) is final title of previous WRECK-IT RALPH SEQ...
More>>
Force for Change Fundraiser Celebrates Star Wars 40th Anniversary
04/11/2017 2:18 PM EDT
It has been announced that Star Wars: Force For Change in collaboration with Omaze will launch the Star Wars "Past, Present and Future" fundraising campaign to benefit UNICEF and Starlight Children's Foundation. This year will be extra special since it is the 40th Anniversary of the Star Wars franchise. "In a year that we celebrate 40 years of the Star Wars saga, I continue to be inspired by the i...
More>>
New Star Wars: The Last Jedi Footage Shown at Annual Shareholder...
03/08/2017 4:33 PM EDT
The Disney annual shareholder's meeting, which just took place in Denver, debuted some additional footage from the upcoming film, Star Wars: The Last Jedi.Footage shown included a scene between Luke and Rey, with him asking her who she was, a damaged X-Wing flying through a ship, and various landscape scenes.The film is directed by Rian Johnson and stars MArk Hamill, Daisy Ridley, Adam Driver, Osc...
More>>