Star Wars: Episode IX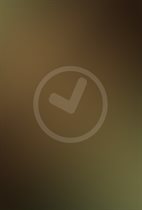 | | |
| --- | --- |
| Director: | |
| Writers: | Rian Johnson |
| Cast: | |
| Released: | Coming Soon |
| Studio: | 20th Century Fox |
| Genre: | Sci-Fi/Fantasy, Action/Adventure |
| Rating: | This Film Is Not Yet Rated |
Synopsis
No synopsis available.
Comments

Courtesy of
Movie Hype App
lacrossej08
Oohhh Yeessss!
03/22/2016 12:00 PM EST
countrygirl36
Seriously!!!!
12/23/2015 9:46 AM EST
shinzu
boom baby!
03/31/2014 12:32 PM EST
superfan
Yay I'm the the 3rd comment :)
09/20/2013 6:46 PM EST
jerrbear05
Yes
03/22/2013 10:55 AM EST
tedmosby
Oh my!
03/15/2013 5:52 PM EST
Star Wars: Episode IX images are © 20th Century Fox. All Rights Reserved.
Star Wars Force Friday II to Take Place on Sept. 1
02/16/2017 10:35 AM EST
Disney and Lucasfilm have announced today that the global fan event, Star Wars Force Friday II, will be taking place beginning at 12:01 a.m. on September 1, 2017, with stores around the world opening for a weekend-long celebration of all things Star Wars. The event will celebrate the launch of new products inspired by the highly anticipated "Star Wars: The Last Jedi."Jimmy Pitaro, Chairman, Disney...
More>>
Subscribe To FlickDirect's YouTube Channel For a Chance To Win a...
02/01/2017 11:39 AM EST
Who doesn't like getting something for free?  How about Vinyl Pop figures? How about Star Wars Vinyl Pop Figures to be exact?  FlickDirect has teamed up with FUN.com to offer one winner an exciting prize package.  We will give someone the opportunity to win FIVE Star Wars Vinyl Pop figures of their choosing. To enter simply subscribe to the FlickDirect's YouTube channel (http://flck.it/youtube) an...
More>>
Title for Star Wars Episode VIII Announced
01/23/2017 11:43 AM EST
Disney has announced that they have the new title set for the upcoming Star Wars: Episode VIII. The title is Star Wars: The Last Jedi. The film's timeline will immediately follow 2015's Star Wars: The Force Awakens.Starring the film will be Mark Hamill, Daisy Ridley, John Boyega, Adam Driver, Oscar Isaac, Lupita Nyong'o, Domhnall Gleeson, Anthony Daniels, Gwendoline Christie, Andy Serkis and the l...
More>>
Woody Harrelson Joins Cast of Han Solo Film
01/11/2017 2:11 PM EST
Woody Harrelson, who has starred in many different genres of film, playing many different characters, will now be taking another new step - he will be joining the Star Wars franchise in the upcoming Han Solo film.Directors Phil Lord and Christopher Miller said, "We couldn't be more excited to work with an artist with as much depth and range as Woody. His ability to find both humor and pathos, ofte...
More>>
Carrie Fisher, the Beloved Princess Leia, Dies at 60
12/27/2016 2:32 PM EST
Carrie Fisher, known best to most for her iconic role as Princess Leia in the Star Wars franchise, has died.  She was 60.Fisher was on a flight heading to Los Angeles on December 23 and suffered a heart attack while aboard. Emergency responders were on the ground when they landed, and Fisher was brought to the hospital.  Over the weekend, Fisher's mother, Debbie Reynolds, made a statement, saying ...
More>>
Confirmed: Darth Vader Will Return for Star Wars: Rogue One
06/23/2016 12:11 PM EST
Some new details have emerged about the upcoming Rogue One: A Star Wars Story film, and fans won't be disappointed.Darth Vader will be brought back into the fold, as well as the famous voice that we all know and love, James Earl Jones. The 85 year old will reprise his iconic role, which will be used throughout the film, but sparingly. Kathleen Kennedy, Lucasfilm president, did say however, that he...
More>>
Rogue One: A Star Wars Story Reshoot Details Released
06/01/2016 10:29 AM EST
It was announced today that Disney's "Rogue One: A Star Wars Story" was going to be doing some major reshoots, and now, some more information has surfaced about the project.  According to reports, four weeks of reshoots will be made in order to lighten the mood of the film. Since the film occurs before the "New Hope" film timeline, and will end just as the New Hope will begin, they felt the needed...
More>>
Phil Tippett Brings The World One Step Closer To Playing Star Wa...
05/09/2016 3:35 PM EST
Every Star Wars fan knows the scene in A New Hope where C-3PO implores R2-D2 "to let the Wookie win" at a game of Holochess aboard the Millennium Falcon. The game itself, with holographic monsters moving strategically across a circular chessboard, captured the imagination of viewers and left us dreaming of the day we could play this game. Now that day is looking closer than ever. Tippett Studios a...
More>>
Alden Ehrenreich Chosen as the Next Han Solo
05/06/2016 9:51 AM EST
Alden Ehrenreich, who recently starred in Hail, Caesar!, has been chosen to play Han Solo in Lucasfilm's yet-untitled Star Wars spinoff movie. Reports are that the actor beat out others including Miles Teller, Ansel Elgort, Taron Egerton, and Scott Eastwood.  Last year, Harrison Ford offered some advice for the next actor to play the famous Captain of the Millennium Falcon, saying, "I would say, '...
More>>
Star Wars' Greedo Speaks About Infamous Han Solo Shootout
05/04/2016 3:22 PM EST
Paul Blake, who played Greedo in Star Wars, recently appeared in a documentary titled Elstree 1976, and commented about the infamous scene between Greedo and Han Solo.In the Special Edition re-release of the first film, the plays out with Greedo firing the first shot at Han Solo. This different from Solo firing the first shot in the original."It said it all in the original script, we played the sc...
More>>
Erik Bauersfeld, Voice of Star Wars' Admiral Ackbar, Dies at 93
04/05/2016 9:37 AM EST
Erik Bauersfeld, who famously voiced the character Admiral Ackbar in Return of the Jedi and Star Wars: The Force Awakens, has died.  He was 93.Bauersfeld also voiced Jabba the Hut's father in that film, as well lending hi voice to Guillermo Del Toro's film Crimson Peak and Steven Spielberg's 2001 film A.I. Artificial Intelligence."The voice work I did in movies was accidental. I was working with R...
More>>
Gwendoline Christie to Return for Next Star Wars Film
02/01/2016 10:33 AM EST
Gwendoline Christie, who was in attendance at Saturday night's Screen Actors Guild Awards, confirmed while on the red carpet that she will be returning for Star Wars Episode VIII. She will be reprising her role as Captain Phasma.She told People, "I will be in the next Star Wars movie. I think that's an exclusive, actually".Christie, who is also famed for her Game of Thrones character, Brienne of T...
More>>