Avatar 2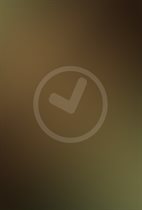 | | |
| --- | --- |
| Director: | |
| Cast: | |
| Released: | Coming Soon |
| Studio: | 20th Century Fox |
| Genre: | Sci-Fi/Fantasy |
| Rating: | This Film Is Not Yet Rated |
Synopsis
No synopsis available.
Comments

Courtesy of
Movie Hype App
obadakhayat
nah I don't like the first season I hop this one will be better
5/20/2015 9:48 PM EDT
countrygirl36
Can't wait, wait yes I can
5/12/2015 2:25 PM EDT
nabil_aburas
Awesomeness
4/23/2015 9:27 PM EDT
foxface
Uggggg
11/27/2014 8:48 PM EDT
taytay63
2whole years...ugh!
11/22/2014 7:05 PM EDT
bruinsgirl27
Is this the one with the blue, naked, giant creature on Pandora OR The last air bender 2 because it is also known as Avatar.
6/13/2014 10:26 PM EDT
avatarlover7374
Avatar my fav movie of all time i hope this movie is really great!!
6/8/2014 6:19 PM EDT
lalamasselos
About time
1/7/2014 9:53 PM EDT
lalamasselos
Woo
1/7/2014 9:50 PM EDT
countrygirl36
Can't wait
11/16/2013 9:47 AM EDT
rellmac16
I might just pass
10/24/2013 11:04 PM EDT
zbr
I can't wait to see what happens next!!!
10/23/2013 6:33 PM EDT
saif101
This movie is going to be the best
10/15/2013 4:46 PM EDT
cool_7asoon
Ganna be epic
8/25/2013 6:33 PM EDT
Avatar 2 images are © 20th Century Fox. All Rights Reserved.
Avatar 2 Release Date Delayed Yet Again
1/22/2016 11:06 AM EDT
James Cameron's "Avatar" will be, once again, getting a new release date.  The original release date was for Christmas 2016, and then it was pushed back to Christmas 2017.  Now, we have no confirmed date as to when the film will premier.Cameron recently said, "Expectations are going to be very high on these films, especially on Avatar 2, to make sure it wasn't just some big fluke the first time. S...
More>>