Despicable Me 3 (2017)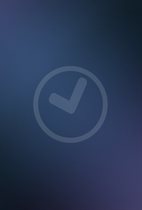 | | |
| --- | --- |
| Released: | Friday, June 30, 2017 |
| Studio: | Universal Studios |
| Genre: | Animation/Family |
| Rating: | This Film Is Not Yet Rated |
Synopsis
No synopsis available.
Comments

Courtesy of
Movie Hype App
razzy
Bananaaaaa!!!
4/6/2016 4:39 PM EDT
coreyanthony26
Give Me More Of The Minions and do it Now
3/10/2016 8:35 PM EDT
donnymt
Last one was so funny
1/27/2016 9:15 PM EDT
nabil_aburas
Awesomely
4/23/2015 9:33 PM EDT
clampfan101
Our minion friends would make quite the babysitters. ;D
10/14/2014 11:14 PM EDT
jesus
YES YES YES
8/7/2014 12:07 AM EDT
superfan
I hope this is funnier then the second one
5/22/2014 8:43 PM EDT
superfan
I bet this is going to win an oscar
5/22/2014 8:42 PM EDT
chloecho
Yay!,??
5/11/2014 12:34 AM EDT
laurenlee
YAYAYAYAYAY
5/10/2014 11:42 PM EDT
films_are_life
YAY!!!! IM EXCITED
5/2/2014 2:02 AM EDT
moviegirl182
Minions
3/17/2014 7:38 PM EDT
sheisadude
the minions would be back.
3/17/2014 7:38 AM EDT
caleb
Your stupid
2/2/2014 10:03 AM EDT
nrose101
All hail our minion overlords!
1/16/2014 11:11 AM EDT
Despicable Me 3 images are © Universal Studios. All Rights Reserved.
Win Complimentary Passes to See a 3D Advance Screening of Univer...
6/19/2013 11:11 AM EDT
Universal won't be releasing "Despicable Me 2" nationwide until Wednesday, July 3, but we are giving you a chance to see a 3D advance screening! Simply click here to enter the sweepstakes and like us on Facebook. All names will be entered into a drawing for two complimentary tickets to see "DESPICABLE ME 2" in WEST PALM BEACH, FL, before it opens nationwide.   Contest ends June 26, 11:59 PM EST. F...
More>>
Sandra Bullock to Voice Lead Villain in Minions Film
2/12/2013 3:07 PM EDT
Sandra Bullock has been chosen to voice the lead villain in the upcoming film, "Minions"  The film is a spinoff from the Universal Pictures "Despicable Me" franchise.  Bullock will play Scarlet Overkill, a stylish super villain who plans on taking over the world.  "Minions" will feature the little yellow henchmen that will also be making appearance in this summer's "Despicable Me" sequel.  They fi...
More>>
Despicable Me Minions Get Spinoff Film
8/22/2012 11:44 AM EDT
Universal has announced that they will be making a "Despicable Me" spinoff film for the Minions.Before the spinoff is released, the Minions will be seen in "Despicable Me 2", which will be released on July 3, 2013. The as of yet untitled spinoff, which is currently being called the Untitled Minions Project In 3D, already has a scheduled release date for December 19, 2014.The film will be produced ...
More>>