Bad Boys For Life (2018)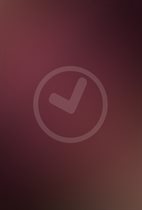 | | |
| --- | --- |
| Director: | |
| Writers: | Peter Craig, David Guggenheim |
| Cast: | |
| Released: | Friday, January 12, 2018 |
| Studio: | Columbia Pictures |
| Genre: | Action/Adventure |
| Rating: | This Film Is Not Yet Rated |
Synopsis
No synopsis available.
Comments

Courtesy of
Movie Hype App
max smith
Bad boy for life
3/27/2016 6:25 PM EDT
darkhirse64
Finally!
2/6/2016 7:49 PM EDT
donnymt
The old movies were so good they better have the same actors
1/27/2016 9:12 PM EDT
tavvvlo
Cannot wait lol
1/7/2016 4:37 PM EDT
chapter35
As long as the original actors are in it, it should be mint!
12/13/2015 4:50 AM EDT
nabil_aburas
Can't wait
4/23/2015 9:35 PM EDT
lolo_to_fly
They Finna set it off
1/24/2015 3:04 AM EDT
frenchboys4
I love bad boys real rap ??????
1/22/2015 9:53 PM EDT
tammys
Holy s*** there's a three comin?? Yes!!!!
1/2/2015 9:28 PM EDT
rileyjalter12345
CAN'T WAIT TO SEE IT
7/2/2014 10:41 PM EDT
ramsey
Finally!!
6/21/2014 9:49 PM EDT
po
Boooo
6/8/2014 2:55 PM EDT
bam
Bad Boys Bad Boys Whacha gonna do when we come for you
5/15/2014 8:22 PM EDT
jerome71
bad boys 3 ? what do they make these sequels 10 years apart or what?
5/7/2014 12:54 AM EDT
lc
BAD BOYS 3 it's coming !!!
4/24/2014 4:27 PM EDT
Bad Boys For Life images are © Columbia Pictures. All Rights Reserved.
Sony Interested in Joe Carnahan for Bad Boys 3
6/10/2015 11:04 AM EDT
Bad Boys 3 is currently in development, and now Sony is looking to do a rewrite of the script, as well as shop for a director.  Rumor has it that the studio is interested in Joe Carnahan to fill both positions.Carnahan will be directing Motorcade, and recently directed Stretch, starring Patrick Wilson, Ed Helms and Chris Pine.Bad Boys was originally released in 1995 with a sequel in 2003. Michael ...
More>>
Bad Boys 3 Film Confirmed by Martin Lawrence
8/14/2014 3:23 PM EDT
While making an appearance on the "Conan" show on Wednesday, Martin Lawrence confirmed that a "Bad Boys 3" film is in the works.The actor was asked by Conan if there was a possibility of the film being made, and Lawrence said, "I believe so, yes. I just talked to Jerry Bruckheimer yesterday and he said it's real; they're working on the script, they're getting close, and it all looks good."There is...
More>>
Bad Boys 3 To Re-team Will Smith, Martin Lawrence and Michael Bay?
8/31/2009 3:36 PM EDT
According to HollywoodReporter.com, there is a third installment to the "Bad Boys" franchise in the works.  Columbia Pictures will be developing the project, which is said to have the screenplay being written by Peter Craig. "Bad Boys" features two detectives from Miami, Mike Lowrey and Marcus Burnett, played by Will Smith and Martin Lawrence.  The first two films were released in 1995 and 2003, r...
More>>