Avengers: Infinity War Part II (2019)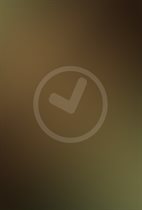 | | |
| --- | --- |
| Director: | |
| Writers: | Christopher Markus, Stephen McFeely |
| Released: | Friday, May 3, 2019 |
| Studio: | Walt Disney Pictures |
| Genre: | Sci-Fi/Fantasy, Action/Adventure |
| Rating: | This Film Is Not Yet Rated |
Synopsis
No synopsis available.
Comments

Courtesy of
Movie Hype App
assembled-avenger
Obviously some of these people don't know there comic book movies like they think they do, marvel already has up to phase 7 planned!!
7/24/2015 4:02 PM EDT
marvelfan1234
cant wait
3/25/2015 2:09 PM EDT
pitt1212
marvel isn't going to stop making movies after this, how can they? they're so successful. it would be foolish for them to especially with all the good will they've built up with the fans
2/22/2015 11:06 AM EDT
yolo2014avengers
I am gonna cry since no more marvel
12/24/2014 6:02 PM EDT
rellmac16
Can't wait
12/3/2014 12:20 AM EDT
rellmac16
The last avengers movie
12/3/2014 12:20 AM EDT
reece1234
Can not wait until 2,3 and than the big gun
11/29/2014 9:31 PM EDT
Avengers: Infinity War Part II images are © Walt Disney Pictures. All Rights Reserved.