Film and Television Reviews
Reviews By Jennifer Broderick
Here at FlickDirect, our goal is to provide up-to-date reviews on theatrical, home entertainment, and television series. Check out the scoop on upcoming films or programming, and even our take on the classics.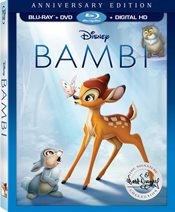 Bambi

(Jennifer Broderick) 06/06/2017 8:47 AM EDT
Disney has a habit of re-releasing classic movies from videotape to DVD to Blu-ray as they find a way to re-digitalize and/or improve the colors and animation. Bambi's Anniversary Edition is the latest in a long line of classic movies chosen by Disney to be added to its Signature Collection. It's great to see these older films back in... Read More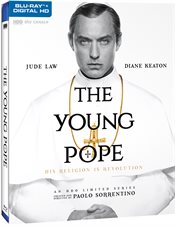 The Young Pope

(Jennifer Broderick) 06/05/2017 4:42 PM EDT
If you enjoy Dan Brown's books, Tom Hanks in his movies, or any intrigue and conspiracy theories about the Church, Vatican, and the Pope, then HBO's The Young Pope is the show to watch. This new show doesn't have the action scenes that Games of Thrones has or the suspense factor of Westworld, but it has a young pope w... Read More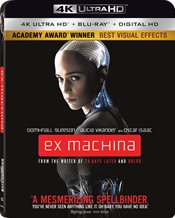 Ex Machina

(Jennifer Broderick) 06/05/2017 2:22 PM EDT
On the heels of a prior blockbuster movie from 2013, Lionsgate releases Ex Machina (2015), taking us into the world of A.I. like we have never seen or even imagined before. Visual effects galore even impressed the Academy so much that they awarded Ex Machina the Academy Award for Best Visual Effects. Ex Machina&... Read More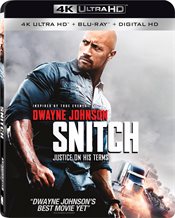 Snitch

(Jennifer Broderick) 06/05/2017 9:00 AM EDT
Lionsgate is "the girl on fire" to use a quote from one of their most successful franchises (The Hunger Games). Since their start in 1997, Lionsgate productions claims 30 Academy Awards and 122 Academy Award Nominations. They release over 40 releases annually between Lionsgate and Summit labels and their other six ... Read More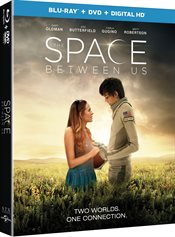 The Space Between Us

(Jennifer Broderick) 05/15/2017 4:28 PM EDT
There have always been space movies spattered throughout the years and they all seem to instill a sense of survival mode while watching. You root for the astronaut to hold his breath when the face mask cracks; you hope the rocket will have enough fuel to make it safely back home, and you pray that the Apollo doesn't burn up re-entering th... Read More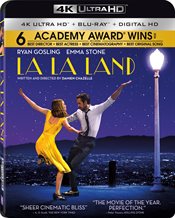 La La Land

(Jennifer Broderick) 05/01/2017 3:54 PM EDT
If we all love a good movie/musical (and past success dictates we do) then La La Land is a movie that everyone must see. It's a simple, romantic movie, full of song and dance, that sways together in sync with the harmonic melody of the underlying story. There is a reason that this film was the winner of six Academy Awards, including... Read More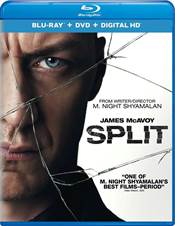 Split

(Jennifer Broderick) 04/21/2017 10:54 AM EDT
Since 1999 M. Night Shyamalan has given us some really thought provoking and plot-twisting films, and, this week, his latest film, Split, is available on Blu-ray. Split follows the story of Kevin Wendell Crumb (James McAvoy; X-Men: Apocalypse), who suffers from dissociative identity disorder, or multiple personality disorder, and has 24 separa... Read More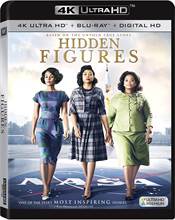 Hidden Figures

(Jennifer Broderick) 04/12/2017 8:45 AM EDT
In a world in which being both black and a female were disadvantages, to say the least, Twentieth Century Fox shows audiences that if you have the guts to do it, nothing - including color or gender - can stop you. Based upon Margot Lee Shetterly's non-fiction novel, Hidden Figures: The Story of the African-American Women Who Hel... Read More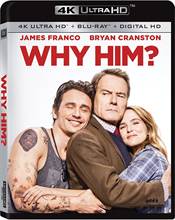 Why Him?

(Jennifer Broderick) 04/04/2017 11:11 AM EDT
For a hilarious, if not a bit raunchy, comedy about a father having to cut the umbilical cord with his grown-up daughter, Why Him? fits the bill perfectly. Delightfully comedic, Why Him? is almost the perfect third date movie. The cast blends together well in an effort to bring a prior generation into the new te... Read More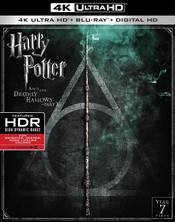 Harry Potter and the Deathly Hallows: Part 2

(Jennifer Broderick) 04/03/2017 11:07 AM EDT
Warner Bros. is turning out to be what I would consider one of the smartest studios around. Not only did they work with J.K. Rowling to provide one of the world's most popular movie franchises to people of all ages, but they have made the best business decision to bring the Harry Potter movies to 4K UHD. Harry Potter and The De... Read More