Film and Television Reviews
Here at FlickDirect, our goal is to provide up-to-date reviews on theatrical, home entertainment, and television series. Check out the scoop on upcoming films or programming, and even our take on the classics.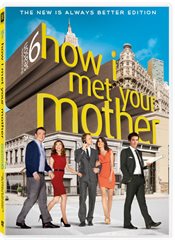 How I Met Your Mother: Season Six

(Chris Rebholz) 10/06/2011 12:05 PM EDT
You can never predict what will draw an audience. In the world of television, success is a fickle thing. Many shows have come and gone, some had the chops to make it past the initial first season but due to any number of reasons they were unable to make it. Others however have whatever that "x-factor" is which keeps them on the air past t... Read More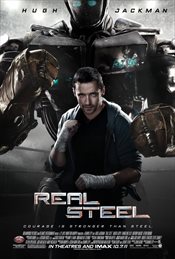 Real Steel

(John Delia) 10/06/2011 10:51 AM EDT
It's not Rocky, it's Real Steel, but you would think you were watching the great boxing film in another dimension. The gritty, action packed fight film blows the lid off some extreme robots on it's way to being an entertaining film for those who like a good punch fest. I liked this film for the action, comedy and father-son relationship... Read More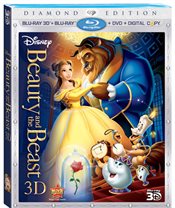 Beauty and the Beast 3D

(Roger Longenbach) 10/05/2011 9:19 AM EDT
On October 5, 2011, you can own another classic Disney animated feature (the first one nominated for an Academy Award for Best Motion Picture) that has been converted into 3D. While the Lion King 3D continues to sell box office tickets during its' limited theatrical run in the United States, it was not the first one that they converted to 3D.... Read More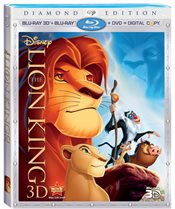 The Lion King 3D

(John Delia) 10/04/2011 12:58 PM EDT
I don't know if you recently had the opportunity to see The Lion King in 3D at your local theater or the original version in 1994 when it came out, but I had the opportunity to see the film in the 3D Blu-ray disc version and it's amazing. The film will probably never be replaced as the all time animated entertainment event for me because it h... Read More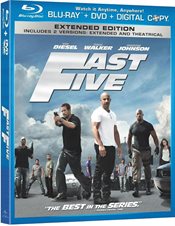 Fast Five

(John Delia) 10/04/2011 8:35 AM EDT
The action thriller Fast Five with its hot rod theme leaves the past four episodes of Fast & Furious in the dust. Now on Blu-ray the high on energy, exhilarating plot and amazing chase scenes make this a must see adrenaline pumper. Within the opening 20 minutes it gets so wild it took my breath away. This episode called Fast Five fin... Read More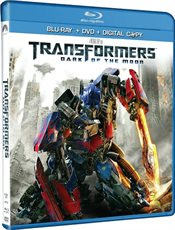 Transformers: Dark of the Moon

(Roger Longenbach) 10/03/2011 8:22 PM EDT
Backin 2009 I gave the last Transformers film, Transformers 2: Revenge of the Fallen, a D, and for good reason. Normally sequels continue to get worse, but occasionally you'll get improvement. In the case of Transformers, it was much easier to get better than worse. Set a few years after the Revenge of the Fallen, Sam Wi... Read More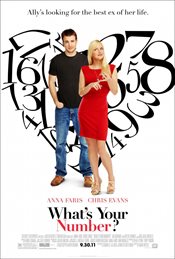 What's Your Number?

(John Delia) 09/30/2011 7:05 AM EDT
It's a chick flick, so there you go, I said it right up front. And, What's Your Number? is very predictable, so there you go again. AND it's 27 Dresses with a bit more sex and without Katherine Heigl. Actually, I almost liked the film up until two scenes that show the moral decay of American cinema. The story follows Ally Dar... Read More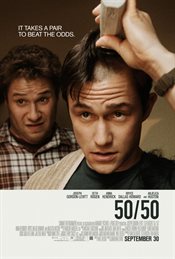 50/50

(John Delia) 09/29/2011 11:34 AM EDT
When I see Seth Rogen's name listed in the cast of a film the first thing that comes to my mind is a wild comedy. But in 50/50 Rogen adjusts his bizarre persona and creates a character that provides the right medicine to a poignant situation. Although the film gets a little sappy at times, it delivers a strong meaningful story.&nbsp... Read More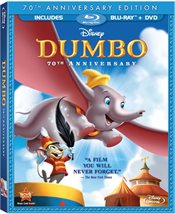 Dumbo

(Chris Rebholz) 09/26/2011 3:00 PM EDT
It is always interesting to look back on films of the past and marvel at what was accomplished with so few resources. Given what can be done today in the world of animation, it is beyond impressive to see what the animators could achieve with simple 2-D pencil drawings. Disney was the company that innovated animation and captured the minds of audie... Read More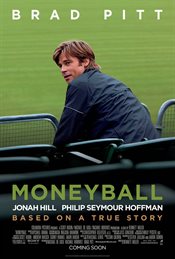 Moneyball

(John Delia) 09/22/2011 4:39 PM EDT
Even though the acting is stellar, unless you are a baseball fan or star struck on Brad Pitt, then you may want to shy away from Moneyball. The film gets pretty hot and heavy into the subject matter of money versus mom's apple pie and the rites of summer. It's not about little Jimmy loving his favorite player because that piece of colla... Read More


SPONSORED STORIES