Film and Television Reviews
Here at FlickDirect, our goal is to provide up-to-date reviews on theatrical, home entertainment, and television series. Check out the scoop on upcoming films or programming, and even our take on the classics.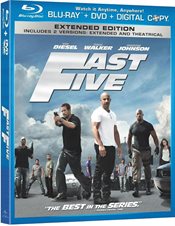 Fast Five

(John Delia) 10/04/2011 8:35 AM EDT
The action thriller Fast Five with its hot rod theme leaves the past four episodes of Fast & Furious in the dust. Now on Blu-ray the high on energy, exhilarating plot and amazing chase scenes make this a must see adrenaline pumper. Within the opening 20 minutes it gets so wild it took my breath away. This episode called Fast Five fin... Read More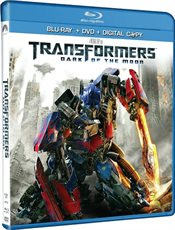 Transformers: Dark of the Moon

(Roger Longenbach) 10/03/2011 8:22 PM EDT
Backin 2009 I gave the last Transformers film, Transformers 2: Revenge of the Fallen, a D, and for good reason. Normally sequels continue to get worse, but occasionally you'll get improvement. In the case of Transformers, it was much easier to get better than worse. Set a few years after the Revenge of the Fallen, Sam Wi... Read More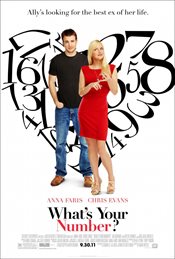 What's Your Number?

(John Delia) 09/30/2011 7:05 AM EDT
It's a chick flick, so there you go, I said it right up front. And, What's Your Number? is very predictable, so there you go again. AND it's 27 Dresses with a bit more sex and without Katherine Heigl. Actually, I almost liked the film up until two scenes that show the moral decay of American cinema. The story follows Ally Dar... Read More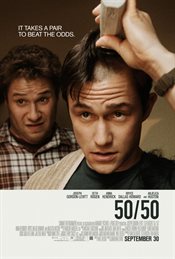 50/50

(John Delia) 09/29/2011 11:34 AM EDT
When I see Seth Rogen's name listed in the cast of a film the first thing that comes to my mind is a wild comedy. But in 50/50 Rogen adjusts his bizarre persona and creates a character that provides the right medicine to a poignant situation. Although the film gets a little sappy at times, it delivers a strong meaningful story.&nbsp... Read More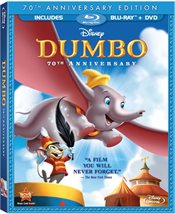 Dumbo

(Chris Rebholz) 09/26/2011 3:00 PM EDT
It is always interesting to look back on films of the past and marvel at what was accomplished with so few resources. Given what can be done today in the world of animation, it is beyond impressive to see what the animators could achieve with simple 2-D pencil drawings. Disney was the company that innovated animation and captured the minds of audie... Read More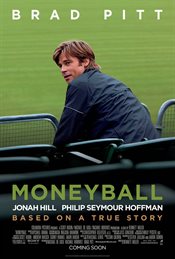 Moneyball

(John Delia) 09/22/2011 4:39 PM EDT
Even though the acting is stellar, unless you are a baseball fan or star struck on Brad Pitt, then you may want to shy away from Moneyball. The film gets pretty hot and heavy into the subject matter of money versus mom's apple pie and the rites of summer. It's not about little Jimmy loving his favorite player because that piece of colla... Read More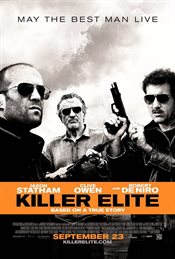 Killer Elite

(John Delia) 09/22/2011 11:13 AM EDT
The film Killer Elite plays out like you are watching a video game, kill an assassin and move up to the next level. Exciting, power packed and relatively predictable, the film tends to mirror other action movies that have been released this year. The thing that does play better than the rest involves the suspense that comes with trying to dec... Read More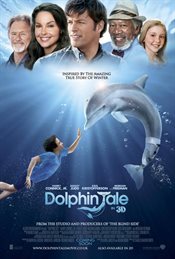 Dolphin Tale

(John Delia) 09/22/2011 8:32 AM EDT
The Inspiring, moving, poignant true story Dolphin Tale splashes into theaters this weekend with a family friendly theme that's sure to touch your heart. Filmed in Florida where it happened it's a movie about a dolphin that receives a compassionate helping hand and a strange new lease on life. Riding his bike to summer school Sawyer (Nat... Read More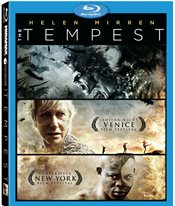 The Tempest

(Chris Rebholz) 09/20/2011 8:45 AM EDT
There are few who would debate that William Shakespeare is one of the most prolific writers in history. His works have been adapted and poured over for generations; always finding new audiences to rediscover his deep and elegant writing style. Once film was invented it was only natural to bring his works to the silver screen. It was in the mid 1990... Read More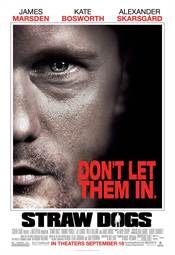 Straw Dogs

(John Delia) 09/15/2011 1:50 PM EDT
Here's a remake that actually makes for better entertainment. It's called Straw Dogs and the cunning little tale takes you into the dark side of a dysfunctional town and renders fear. I was very much blown away by the film from its mellow beginning to a buildup of concern and a final turn of events that made me shudder. If y... Read More


SPONSORED STORIES