Film and Television Reviews
Here at FlickDirect, our goal is to provide up-to-date reviews on theatrical, home entertainment, and television series. Check out the scoop on upcoming films or programming, and even our take on the classics.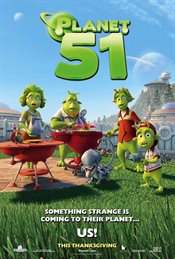 Planet 51

(Marco Chacon) 11/30/2009 9:17 PM EDT
Modern animation has benefited from two relatively recent technologies -- cheap computer animation and 3D. While the latter could be considered a gimmick (especially if the glasses give you a headache or you can't stand how they darken the colors), it is clear that people are taking animated kids' movies pretty seriously. My 40-year-ol... Read More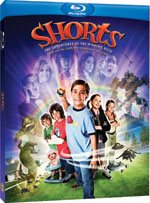 Shorts

(Nathan M Rose) 11/29/2009 11:17 AM EDT
These days their are so many "kid-friendly" films released that it is hard to decide which ones to spend your hard-earned money on. One such release this year, Shorts, by director Robert Rodriquez (Spy Kids, Sin City), falls into this category; and it is definitely one of this year's top. In the little town of Black Falls, ev... Read More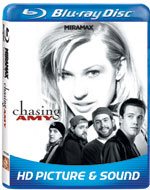 Chasing Amy

(Marco Chacon) 11/25/2009 6:28 PM EDT
Being a 1997 movie, I am going to assume it is past its expiration date and speak about what I thought of it and discuss the plot. If you are not familiar with Kevin Smith's work or Chasing Amy, in particular you should know that Kevin Smith directs movies set in a "View Askew-verse". View Askew is his production company that f... Read More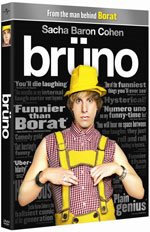 Brüno

(Marco Chacon) 11/19/2009 5:01 PM EDT
Sacha (Noam) Baron Cohen who goes by SBC, usually has his shtick of adopting a fictional persona and then interviewing a real celebrity under false pretenses. He uses that persona and does things to put them in impossibly embarrassing situations, e.g. coming on to Ron Paul in a homosexual romantic bedroom scene. In Borat, he did this as... Read More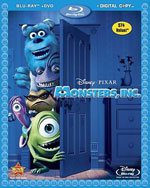 Monsters, Inc.

(Nathan M Rose) 11/18/2009 8:02 PM EDT
After the initial "wow" factor of computer-animated films such as Toy Story subsided and the films became "old hat", my taste for Pixar animated features waned to the point of just watching them for their technology -- not the story or voice talents. However, when Monsters, Inc was released in theaters…I was hooked again.... Read More


2012

(Nathan M Rose) 11/15/2009 9:03 PM EDT
The latest film by Roland Emmerich, 2012, whose name has become synonymous with the end of the world films (Independence Day, Godzilla, and The Day After Tomorrow) decimated theaters this weekend with an unprecedented, estimated 225-million-dollar worldwide box-office. The story is pretty simple…Solar flares are causing the core of th... Read More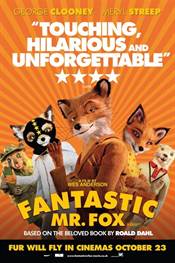 Fantastic Mr. Fox

(Marco Duran) 11/13/2009 11:37 PM EDT
Before this year, some may have called stop motion animation a dying art form. What with its tireless work schedule - being able to get 1 – 3 minutes of footage done in a full days work - it seems a cruel taskmaster to follow. Yet this year has already given us Coraline, an amazing piece of animation from some veterans of this techn... Read More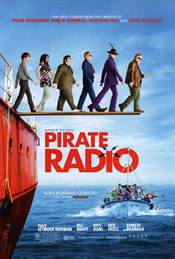 Pirate Radio

(Marco Duran) 11/13/2009 11:28 PM EDT
In 1966, the government-backed British Broadcasting Company (BBC) broadcast barely two hours of rock and pop music every week over the UK radio airwaves. By comparison, 571 American radio stations were showcasing such music 24 hours a day. So in the home of The Beatles, The Rolling Stones and The Who, at the height of British pop music's ... Read More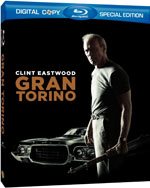 Gran Torino

(Eric English) 11/11/2009 9:06 PM EDT
Retired, grisly Korean War Vet Walt Kowalski yearns to lead a simple life, with his Pabst Blue ribbon beer, old dog Daisy and working on his classic Gran Torino automobile. When gang violence threatens his Korean neighbors, Kowalski is thrown into uncomfortable territory, becoming a mentor for a young Korean boy whose gang initiation was to steal t... Read More


The Negotiator

(Roger Longenbach) 11/09/2009 10:45 PM EDT
On November 10, 2009, Warner Bros. is releasing the 1998 crime thriller The Negotiator on Blu-Ray. Starring Samuel L. Jackson, Kevin Spacey, David Morse, J.T. Walsh and Paul Giamatti, this movie is an intense psychological crime thriller and will make you think throughout. Samuel Jackson(Star Wars, Snakes on a Plane) plays Lt. Danny Rom... Read More