Film and Television Reviews
Here at FlickDirect, our goal is to provide up-to-date reviews on theatrical, home entertainment, and television series. Check out the scoop on upcoming films or programming, and even our take on the classics.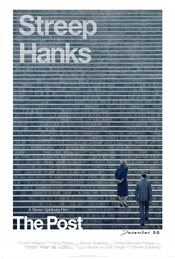 The Post

(Allison Hazlett-Rose) 12/06/2017 11:39 AM EDT
The Washington Post was pretty much a local paper until it blew the roof off the White House when it reported on the Watergate scandal in 1973. However, it also made a name for itself as an investigative journalistic newspaper a few years earlier when it followed up on a New York Times story about the Vietnam War and published ... Read More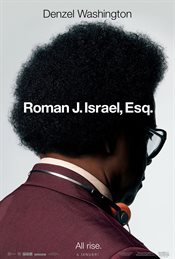 Roman J. Israel, Esq.

(Allison Hazlett-Rose) 11/22/2017 12:36 PM EDT
Not everyone is good in a social situation. Some people can be awkward which makes others feel uncomfortable causing them to treat the social outcast poorly. Many think those awkward individuals are stupid but they can be very smart and even downright brilliant. Some of them may be on the Autism spectrum or known previously as an ... Read More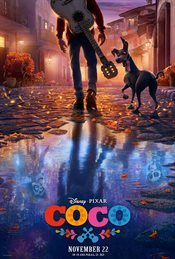 Coco

(Judith Raymer) 11/21/2017 9:53 AM EDT
Directed by Lee Unkrich (Finding Nemo; Monster's Inc.) and Adrian Molina (The Good Dinosaur; Ratatouille), Coco is the latest magic from Disney/Pixar to hit the screen. Coco doesn't just meet then exceed expectations. It excels in every aspect. The story of Coco began five years before it would grace the big screen. ... Read More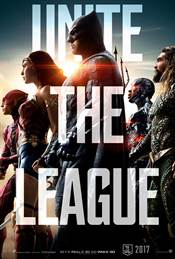 Justice League

(Allison Hazlett-Rose) 11/15/2017 4:58 PM EDT
As the battle rages on between Marvel and DC Comics for domination of the box office, DC is releasing their latest entry, Justice League, just in time for the Thanksgiving season. Based on the popular comic book series, these superheroes form an alliance to battle evil forces. The Justice League first appeared in DC comics in March of 1... Read More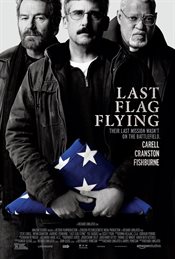 Last Flag Flying



() 11/15/2017 3:06 PM EDT


Take a terrific script, a heart-wrenching story peppered with some humor, three Academy Award-nominated actors and mix them all together. What you get is the recipe for a great film about an uncomfortable subject matter told in a sensitive manner. Such is the tale of Director/writer Richard Linklater's (Before Sunset) new movie, Last Fla... Read More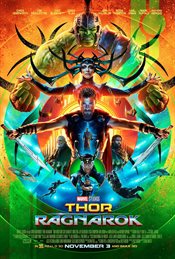 Thor: Ragnarok

(Judith Raymer) 11/02/2017 8:29 AM EDT
Where to begin?!? Where to begin! I suppose with ALERT: THERE WILL BE SPOILERS! Now then… While a fan of Marvel, its Cinematic Universe, and Thor in all film appearances (& beyond, er, before…), the Thor films have not been among my favorites. That is until now. Directed by Taika Waititi (What We Do in the ... Read More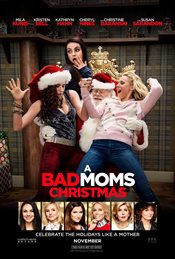 A Bad Moms Christmas

(Allison Hazlett-Rose) 11/01/2017 9:03 AM EDT
Last year, Mila Kunis (That 70's Show), Kristen Bell (Veronica Mars), and Kathryn Hahn (Transparent) made moms everywhere feel a little better about themselves and had us all laughing in the theater at Bad Moms. As Amy, Kiki and Carla respectively, they gave us moms permission to be less than perfect. Now that we are about to hit holiday... Read More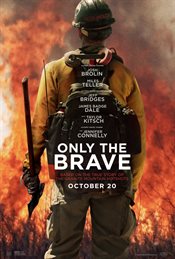 Only The Brave

(Allison Hazlett-Rose) 10/19/2017 11:44 AM EDT
There are people who selflessly put their lives on the line for others all the time and our civil service workers can be counted among this group. Police officers and firefighters put themselves in harms way without much thought to the danger that could befall them. They are unsung heroes who don't get as much credit as they deserve.&nb... Read More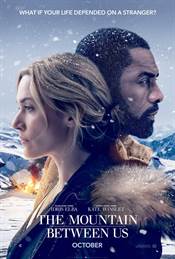 The Mountain Between Us

(Allison Hazlett-Rose) 10/05/2017 8:38 AM EDT
Almost anyone who travels fears a plane crash at some point in their lives. But what happens when it is in a small plane in a remote area of the mountains with no flight plan submitted so no one knows you are missing? And what happens when the tail of the plane with the homing beacon landed on a different part of the mountain? And what ... Read More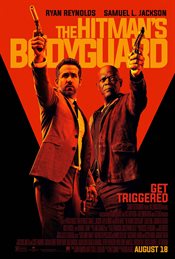 The Hitman's Bodyguard

(Allison Hazlett-Rose) 08/17/2017 9:43 AM EDT
Have you ever had a sworn enemy that you suddenly discover you have to work with on a project? What if you had to risk your own life protecting that person? Would you do it? What would it take to motivate you to do it? Would you be able to do it without wanting to kill them yourself? What if it was for the greater good... Read More


SPONSORED STORIES