Film and Television Reviews
Reviews By Allison Hazlett-Rose
Here at FlickDirect, our goal is to provide up-to-date reviews on theatrical, home entertainment, and television series. Check out the scoop on upcoming films or programming, and even our take on the classics.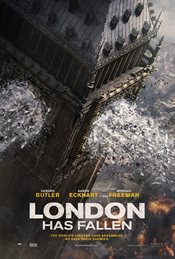 London Has Fallen

(Allison Hazlett-Rose) 03/03/2016 2:55 PM EST
For those who loved 2013's Olympus Has Fallen, this year's sequel, London Has Fallen, will surely live up to expectations. Many of the original cast has returned to make this action adventure film familiar on so many levels and enticing to fans of the original. However, with a new director (Babak Najafi; Banshee Origins) on board, there are e... Read More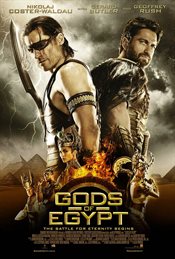 Gods of Egypt

(Allison Hazlett-Rose) 02/25/2016 6:30 PM EST
In 22 years, Director Alex Proyas (The Crow) has made 6 major motion pictures. Some have become cult classics, while others were less than memorable. Regardless, one can usually discern a Proyas film, as his directing style is somewhat unique and his latest creation, Gods of Egypt, is no exception. With sweeping visuals, reminiscent of ... Read More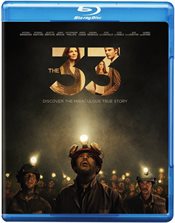 The 33

(Allison Hazlett-Rose) 02/16/2016 3:05 PM EST
Mining is hard work and dangerous. In fact, on average, over 1000 miners die each year. When a cave in occurs, any survivors eventually die under the rock because companies find it hopeless and expensive to even try to rescue them. Luckily, in 2010, that wasn't the fate for 33 Chilean miners, as the world watched and hoped f... Read More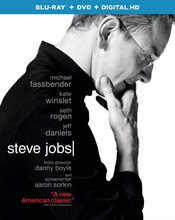 Steve Jobs

(Allison Hazlett-Rose) 02/15/2016 5:08 PM EST
To some, Steve Jobs (Michael Fassbender; X-Men: First Class) was brilliant. To others, he was an over-inflated ego, and, to a select few, he was the closest to God they think they will ever get. Whatever he was, there is no denying he was a visionary and most probably brilliant. While there have been a few movies and books a... Read More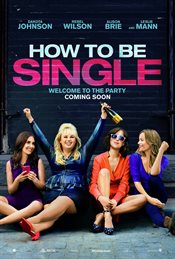 How To Be Single

(Allison Hazlett-Rose) 02/11/2016 10:02 AM EST
Being single sucks. At least to most women that's the way it seems. We spend years trying to find the "perfect guy" only to realize he isn't so perfect. But the alternative of being alone is so scary to some that they will do almost anything just to be in a relationship.Not Alice (Dakota Johnson; Fifty Shades of ... Read More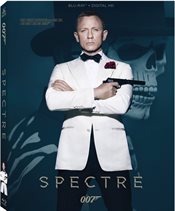 Spectre

(Allison Hazlett-Rose) 02/10/2016 3:44 PM EST
James Bond is one of the most iconic and enduring characters in cinematic history. Fans of Albert Broccoli's creation anticipate a new release and are anxious to own each film in the catalog when they become available for home theater. The twenty-fourth film in the franchise hits stores today, and it will, no doubt, be as popular ... Read More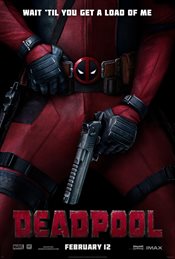 Deadpool

(Allison Hazlett-Rose) 02/08/2016 10:17 AM EST
Wade Wilson (Ryan Reynolds; Green Lantern) is no super hero. In fact, he is probably the anti-super hero. He doesn't care about justice, unless it involves his own quest for revenge. He isn't interested in saving lives or bringing down the bad guys, again, unless it serves his purpose. He's funny, crass, sarcastic, sel... Read More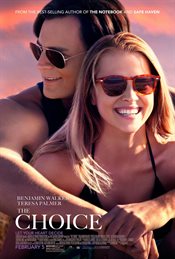 The Choice

(Allison Hazlett-Rose) 02/05/2016 9:03 AM EST
Never judge a book by its cover. Or in this case, never judge a movie by its trailer.Nicholas Sparks' latest feature film, The Choice, looked less than appealing based on the two minutes I saw online. The story held no interest for me and the main characters had no chemistry, or so it seemed. To be honest, I seriously thought abou... Read More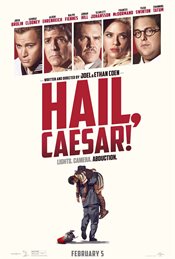 Hail, Caesar!

(Allison Hazlett-Rose) 02/04/2016 3:19 PM EST
Hail, Caesar! is a movie with a laundry list of greats and one glaring not so great. Great Writers/Directors Joel and Ethan Coen (No Country for Old Men), great actors from George Clooney (Up In the Air) and Josh Brolin (Men In Black 3) to Scarlett Johansson (Avengers) and Channing Tatum (Magic Mike XXL), and great set and costume design.&nbs... Read More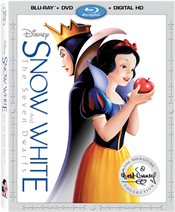 Snow White and The Seven Dwarfs Signature Edition

(Allison Hazlett-Rose) 02/01/2016 11:08 PM EST
Dubbed "Disney's Folly", Snow White and The Seven Dwarfs was predicted to be a major flop before its release on December 21, 1937. Skeptics argued that nobody wanted to sit through a feature length animated movie but Walt Disney spent two years making the film and betting the naysayers were wrong. As it turn... Read More


Paid Content