Film and Television Reviews
Here at FlickDirect, our goal is to provide up-to-date reviews on theatrical, home entertainment, and television series. Check out the scoop on upcoming films or programming, and even our take on the classics.
The Hunger Games: Mockingjay, Part 2

(Allison Hazlett-Rose) 11/19/2015 4:50 PM EDT
Suzanne Collins' journey, which began with the publication of The Hunger Games in 2010, is coming to its glorious conclusion this week with the release of the fourth movie, The Hunger Games: Mockingjay Part II. Our love affair with Katniss Everdeen (Jennifer Lawrence; American Hustle) is about to come to a close, and I'm sure man... Read More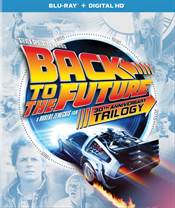 Back to the Future 30th Anniversary Trilogy

(Allison Hazlett-Rose) 11/17/2015 2:17 PM EDT
2015 seems to be the year of Back To The Future, which appeared to hit it's frenzied peak at the end of October. From documentaries about the films to movie marathons in theaters across the country, the franchise has seen a resurgence in popularity. Cashing in on the frenzy, specialty items from Pepsi and USA today sold out in ... Read More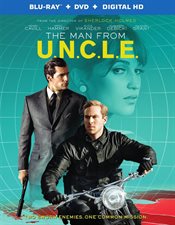 Man From U.N.C.L.E.

(Allison Hazlett-Rose) 11/17/2015 9:26 AM EDT
I wasn't alive when the popular television show The Man From U.N.C.L.E. aired so I have no basis of comparison with the 2015 movie. However, Warner Bros. decided it was time to make a full-length feature film that, I can only imagine, pays homage to the series. If nothing else, it is a fun look at the spy game from years ago reminis... Read More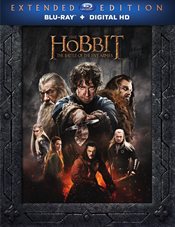 The Hobbit: The Battle of the Five Armies Extended Edition

(Nathan M Rose) 11/16/2015 5:11 PM EDT
After a long perilous journey fraught with ogres and dragons, our precious groups of dwarfs, hobbits, and viewers have finally arrived at the culmination of Peter Jackson's Hobbit trilogy, The Hobbit: The Battle of the Five Armies. And luckily, the extended edition Blu-ray comes out just in time for the 2015 holiday season.Last... Read More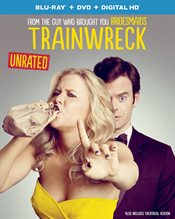 Trainwreck

(Nathan M Rose) 11/09/2015 3:30 PM EDT
Trainwreck - a movie about a person playing the field, finding love when they do not expect it, falling out of love, and then back in. With this description, Trainwreck sounds like your normal romantic comedy about a guy. However this story has a has a twist. Imagine the description I just gave you was about a girl.Thats right ... Read More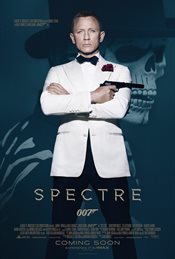 Spectre

(Paul Kates) 11/05/2015 8:36 AM EDT
Bond is back in his twenty fourth adrenaline pumping, globe-trotting adventure, Spectre.There's no getting away from the fact that Skyfall was one of the best if not the best Bond movies ever made, so keeping continuity for the Bond 24 was paramount if it were to equal in success. Thankfully, that's the case, and Daniel Craig returns again for his ... Read More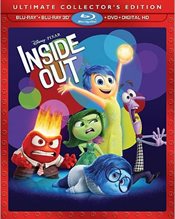 Inside Out

(Nathan M Rose) 11/03/2015 3:52 PM EDT
It's another year, and it's time for another Disney/Pixar movie. This year's is entitled Inside Out, and is directed by Pixar veteran Pete Docter (Monsters, Inc., Up). Inside Out tells the story of a little girl named Riley and her inner feelings, Joy, Fear, Anger, Disgust and Sadness.Through the film's opening ... Read More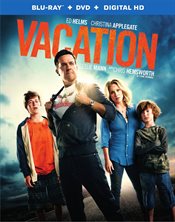 Vacation

(Allison Hazlett-Rose) 11/02/2015 4:44 PM EDT
When it debuted in 1983, National Lampoon's Vacation became an instant classic. Chevy Chase (Community) and Beverly D'Angelo (Entourage) starred as Clark and Ellen Griswold, a seemingly normal couple who wanted to take their kids on a family vacation. Mayhem and hilarity ensued, and the film spawned two sequels. When... Read More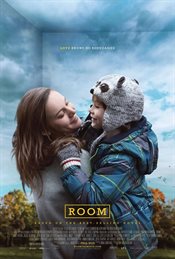 Room

(Allison Hazlett-Rose) 10/30/2015 9:42 AM EDT
Room. A ten foot by ten foot space. A bed, sink, toilet, bathtub, wardrobe and small skylight to help differentiate between day and night. And, most importantly, one door to the outside with a keypad lock. Not nearly enough space for one person let alone two.Joy (Brie Larson; 21 Jump Street) has spent 7 years locked in this room/shed in... Read More


Ash vs Evil Dead

(Nathan M Rose) 10/29/2015 4:56 PM EDT
"All roads lead to Ash"Are you a fan of the cheesy, humorous 1980's movies The Evil Dead? If you answered yes, you should be calling your television service provider to add the STARZ network right now. Premiering Halloween night, Ash vs Evil Dead is an hour long show showcasing our reluctant hero once again fighting e... Read More