Film and Television Reviews
Here at FlickDirect, our goal is to provide up-to-date reviews on theatrical, home entertainment, and television series. Check out the scoop on upcoming films or programming, and even our take on the classics.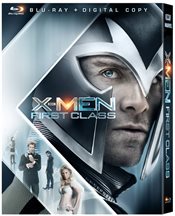 X-Men: First Class

(Chris Rebholz) 09/10/2011 11:48 AM EST
When looking back at the birth of the comic book movie genre there are a few that stand out. As time passes the films have gotten better, given the popularity of the genre and Hollywood's willingness to jump on anything popular it is not surprising to see so many titles get their shot on the big screen. The first X-men film, directed by Bryan Singe... Read More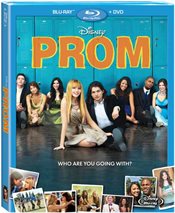 Prom

(Roger Longenbach) 08/30/2011 8:24 AM EST
The latest entry from Walt Disney Studios in an effort to grab the tween/teenage market is coming out on Blu-ray/DVD combo pack on August 30. Prom is about exactly that. A prom at an ordinary high school. Similar to the idea behind "Love Actually", where you have an event, and then you learn the stories behind everyone, ... Read More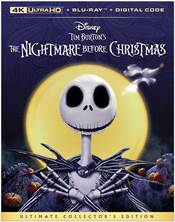 The Nightmare Before Christmas (Three-Disc Combo: Blu-ray 3D /...

(Roger Longenbach) 08/29/2011 6:53 PM EST
Coming out on Blu-ray 3D combo pack is a rerelease of the 2008 Blu-ray edition of The Nightmare Before Christmas, with the addition of the 3D version that was created in 2006 for theatrical release. The Nightmare Before Christmas is Tim Burton's iconic stop-motion animated feature, with an original story and his unique artistic vision. Ja... Read More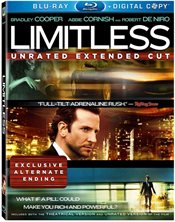 Limitless

(Nathan M Rose) 08/14/2011 2:54 PM EST
What if there was a drug out there that would increase your IQ to over four digits? Would you take it? If so, what would you do with your life? Relativity Media's new film, Limitless, based on the story, Dark Fields, by Alan Glynn, aims to answer this question and more. The film follows the life of one Eddie Morra (Bra... Read More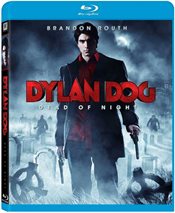 Dylan Dog: Dead of Night

(Nathan M Rose) 08/07/2011 6:16 PM EST
Brandon Routh has played some very iconic roles in recent years -- from the Man of Steel in Bryan Singer's Superman Returns, to Agent Daniel Shaw on the hit NBC television series, Chuck; but now Routh has returned to become a new iconic film figure, Dylan, in the Italian comic book turned motion picture film, Dylan Dog: Dead of Night. Dy... Read More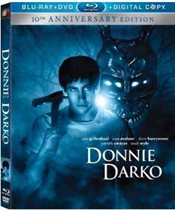 Donnie Darko (10th Anniversary Edition)

(Chris Rebholz) 08/06/2011 12:44 PM EST
Ten years ago a film came out that did more than simply tell another teen high school drama, it posed questions that dealt with philosophical, theological and scientific elements. But what this film did was not bother to pander to the audience and simply give them the answers in a neat little row. Instead it left us to ponder on our own what the an... Read More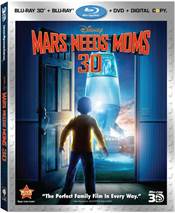 Mars Needs Moms

(Roger Longenbach) 08/05/2011 7:32 AM EST
The latest and probably last feature from Imagemovers Digital (Polar Express, A Christmas Carol) is the home release of Mars Needs Moms in an amazing value combo pack. Imagemovers specialized in performance capture CGI - animating the characters over digitally captured wireframes of the actors themselves acting out the movie (more on that lat... Read More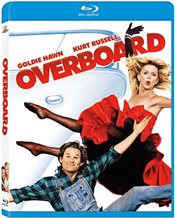 Overboard

(Chris Rebholz) 08/01/2011 9:59 PM EST
In the 1980's there were a few hits that not only helped shape the career of certain actors but also left a mark on the industry as well. In the vein of the traditional romantic comedy, Overboard shines an adult light on a genre that has become marred over the recent years with whiny twenty-something's all trying to be as independent as possible. &... Read More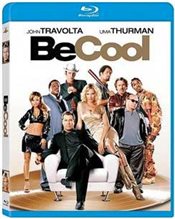 Be Cool

(Chris Rebholz) 08/01/2011 9:42 PM EST
Once in a while you get an off-beat comedy that attempts to tell a unique story which doesn't always resonate with audiences. Back in 1995 Get Shorty starring John Travolta as ex-mob thug Chili Palmer made something of a splash in the movie industry. Travolta's character in the film did his best to navigate his way through the world of Holl... Read More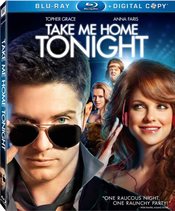 Take Me Home Tonight

(Roger Longenbach) 07/27/2011 12:32 PM EST
It seems that the 80s have returned to Hollywood. From Hot Tub Time Machine to this movie, the retro style of 1980s seems to be the in thing. In fact, when I started screening the movie, I thought they were trying to copy Hot Tub Time Machine, but in fact, this movie was made long before it. This movie was filmed in 2007 and took ... Read More