Film and Television Reviews
Here at FlickDirect, our goal is to provide up-to-date reviews on theatrical, home entertainment, and television series. Check out the scoop on upcoming films or programming, and even our take on the classics.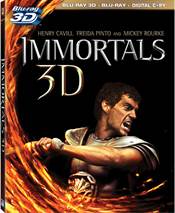 Immortals 3D

(Chris Rebholz) 03/20/2012 3:15 PM EDT
Immortals plays like the illegitimate offspring of 300 and Clash of the Titans, but while it is far better than the latter, it falls short of the former. With this film a weak narrative is overshadowed by showy visuals. Immortals uses Greek mythology as a jumping-off point, but any resemblance to the classic tales are fleeting. The writers behind t... Read More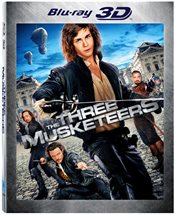 The Three Musketeers 3D

(Penny McLean) 03/12/2012 8:37 AM EDT
In this updated 3D version of Alexandre Dumas's original story, The Three Musketeers finds the famous trio trying to fight for justice but instead failing their mission and getting caught up in a world of deception, vengeance and loss. That's when things change for our great trio: the... Read More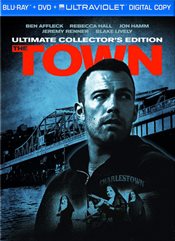 The Town Ultimate Collectors Edition

(Stephen Compall) 03/09/2012 8:27 AM EDT
About midway through The Town, there's a quiet pause, just a calm moment before we dive into the film's next dramatic movement, as happens so often throughout. But I laugh, because it's the prelude to a car chase through the winding, claustrophobic streets of Boston's North End.Read More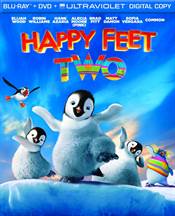 Happy Feet 2

(Eric English) 03/04/2012 9:31 PM EDT
"Happy Feet Two" returns us to the frozen arctic on the heels of the Academy Award winning "Happy Feet" (2006). A worthy successor, the film itself is a delight for children and adults alike with several musical numbers, a positive message of working together, and good old fashioned family fun. With several package options to ch... Read More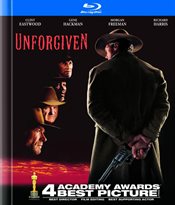 Unforgiven

(Penny McLean) 03/04/2012 8:32 PM EDT
It's hard to believe it's been 20 years since the "modern" western masterpiece Unforgiven was released in theaters. Pausing for a moment to reflect on the timelessness of the Clint Eastwood vehicle, a deep study of the intricate plot points which make the film so spectacular is warranted. Spoiler Alert - for the uninitiated ... Read More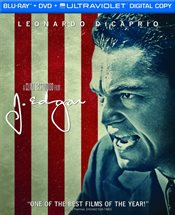 J. Edgar

(Stephen Compall) 02/28/2012 6:36 AM EDT
Among the most colorful moments of J. Edgar are those when J. Edgar Hoover (Leonardo DiCaprio, The Aviator, Inception) testifies in Congress. It is, more than anything, reminiscent of the very radicals he is espousing the dangers of, seeking increased government powers and resources to combat them. However, this is no accident, nor indictment of Ho... Read More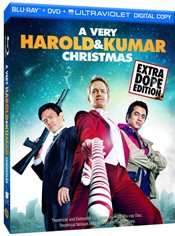 A Very Harold & Kumar Christmas

(Stephen Compall) 02/08/2012 11:57 AM EDT
What I didn't expect of A Very Harold & Kumar 3D Christmas was to be genuinely laughing at one of the jokes early on. In a blatant display of ubiquitous timeliness, of which most films these days may be accused, a protester was depicted below Harold's (John Cho, Star Trek, FlashForward) office window picketing with the catchy &quo... Read More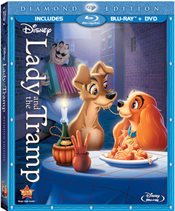 Lady and The Tramp

(John Delia) 02/06/2012 10:49 AM EDT
Enhanced with High Definition, Lady and the Tramp has been released on Blu-ray for the first time. The format gives the animated film more color and sharpness that was missing when it was released in the original VHS Video format. The story of Lady and the Tramp has been around since its release in 1955, and the tale has never lost its l... Read More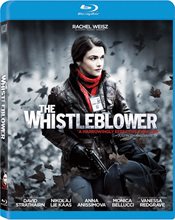 The Whistleblower

(Chris Rebholz) 01/25/2012 9:27 AM EDT
The Whistleblower is a film whose first act is such a mishmash of re-hashed scenes and clunky exposition that it's a little surprising how engaged we are by its end. It stars Rachel Weisz, which is reason enough to see it, and it is (we are told in the opening title) "inspired by actual events," which is reason enough to hesitate. But... Read More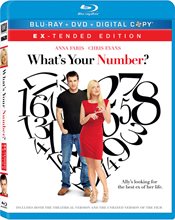 What's Your Number?

(Chris Rebholz) 01/25/2012 9:15 AM EDT
With films like Bridesmaid, an interesting new sub-genre may have emerged thanks to its success. We now may see more movies aimed at women who come with more of an edge when it comes to frank language and visuals. For far too long, "chick flicks" have avoided having any sort of blue material, but there's a change on the horizon, as ev... Read More