Film and Television Reviews
Here at FlickDirect, our goal is to provide up-to-date reviews on theatrical, home entertainment, and television series. Check out the scoop on upcoming films or programming, and even our take on the classics.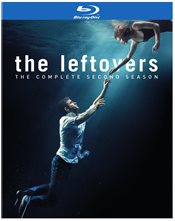 The Leftovers: The Complete Second Season

(Sean Ferguson) 02/10/2016 4:45 PM EDT
Are You In Need of Some BBQ Leftovers? Head to Miracle!When it comes to watching television series, do you know what drives a person totally crazy? The Leftovers!!! Holy cow! I can't even explain exactly why I am still watching this series, which just released Season 2 on Blu-ray and DVD. Each episode is guaranteed to give you more questions th... Read More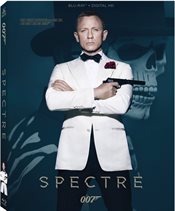 Spectre

(Allison Hazlett-Rose) 02/10/2016 3:44 PM EDT
James Bond is one of the most iconic and enduring characters in cinematic history. Fans of Albert Broccoli's creation anticipate a new release and are anxious to own each film in the catalog when they become available for home theater. The twenty-fourth film in the franchise hits stores today, and it will, no doubt, be as popular ... Read More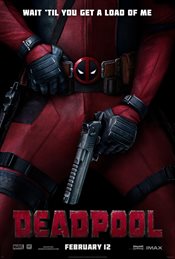 Deadpool

(Allison Hazlett-Rose) 02/08/2016 10:17 AM EDT
Wade Wilson (Ryan Reynolds; Green Lantern) is no super hero. In fact, he is probably the anti-super hero. He doesn't care about justice, unless it involves his own quest for revenge. He isn't interested in saving lives or bringing down the bad guys, again, unless it serves his purpose. He's funny, crass, sarcastic, sel... Read More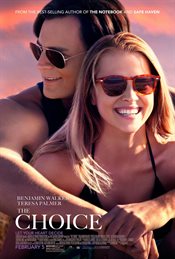 The Choice

(Allison Hazlett-Rose) 02/05/2016 9:03 AM EDT
Never judge a book by its cover. Or in this case, never judge a movie by its trailer.Nicholas Sparks' latest feature film, The Choice, looked less than appealing based on the two minutes I saw online. The story held no interest for me and the main characters had no chemistry, or so it seemed. To be honest, I seriously thought abou... Read More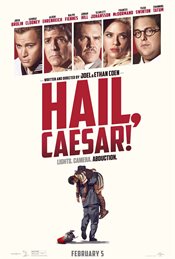 Hail, Caesar!

(Allison Hazlett-Rose) 02/04/2016 3:19 PM EDT
Hail, Caesar! is a movie with a laundry list of greats and one glaring not so great. Great Writers/Directors Joel and Ethan Coen (No Country for Old Men), great actors from George Clooney (Up In the Air) and Josh Brolin (Men In Black 3) to Scarlett Johansson (Avengers) and Channing Tatum (Magic Mike XXL), and great set and costume design.&nbs... Read More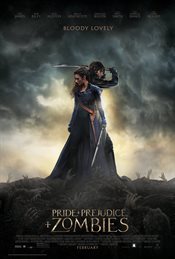 Pride, Prejudice and Zombies

(Nathan M Rose) 02/04/2016 9:04 AM EDT
Author Seth Grahame-Smith's work came to the attention of modern movie-goers with the 2012 release Abraham Lincoln: Vampire Hunter, based upon his book of the same name. Now, in 2016, after a couple of years of being in production with several different directors and leading ladies, his New York Times bestselling novel Pride and Prejudice ... Read More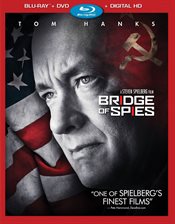 Bridge of Spies

(Nathan M Rose) 02/02/2016 4:29 PM EDT
After the end of the second World War, the world looked like a different place than it does today. Germany was no longer a whole country, it was divided into East and West. The United States and Russia were at the height of their spy game with agents on the ground in both countries trying to get the upper hand in case a nuclear war broke out. It is... Read More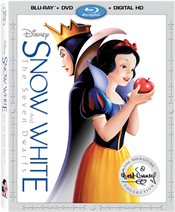 Snow White and The Seven Dwarfs Signature Edition

(Allison Hazlett-Rose) 02/01/2016 11:08 PM EDT
Dubbed "Disney's Folly", Snow White and The Seven Dwarfs was predicted to be a major flop before its release on December 21, 1937. Skeptics argued that nobody wanted to sit through a feature length animated movie but Walt Disney spent two years making the film and betting the naysayers were wrong. As it turn... Read More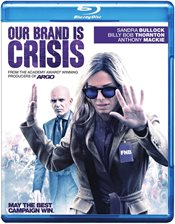 Our Brand Is Crisis

(Allison Hazlett-Rose) 02/01/2016 4:27 PM EDT
I hate politics. It's all a big smoke screen with lies, manipulation and "perceptions". In a 2005 documentary called "Our Brand Is Crisis", they explore these themes while showing the devastating results of a country in unrest with an out of touch ruler. In the feature film of th... Read More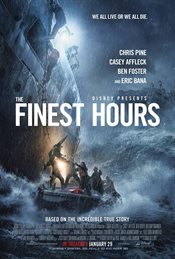 The Finest Hours

(Allison Hazlett-Rose) 01/28/2016 1:58 PM EDT
Disney's The Finest Hours dramatizes the events of one of the most harrowing Coast Guard rescue missions off the Massachusetts coast in 1952. Still regarded as one the most heroic and successful rescues in Coast Guard history, the events of February 18 inspired both book and now the film, which opens in theaters on January 29th. Based on a tr... Read More


SPONSORED STORIES