Film and Television Reviews
Here at FlickDirect, our goal is to provide up-to-date reviews on theatrical, home entertainment, and television series. Check out the scoop on upcoming films or programming, and even our take on the classics.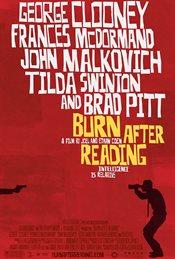 Burn After Reading

(Marco Chacon) 09/13/2008 11:25 AM EDT
The Coen brothers have a long history of doing comedic films with dark streaks (The Big Lebowski, Fargo). They have a real talent for the off-beat, witty dialog, and sudden, shocking violence. Many of their heroes are anti-heroes or, perhaps, just "protagonists" and not really "heroes" at all (I'm hard pressed to think of ... Read More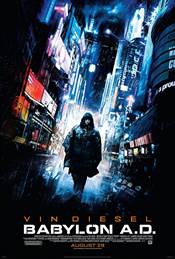 Babylon A.D.

(Marco Chacon) 09/01/2008 9:08 PM EDT
I like Vin Diesel--he's got screen presence. He's got charisma. I liked him in Pitch Black and I enjoyed them not overusing him in The Fast and the Furious. In order to see him in a good movie I may need to check out The Pacifier. That's a shame. Babylon A.D., by Mathieu Kassovitz is based on a book (Babylon Babies by Maurice Georges Dantec--whom I... Read More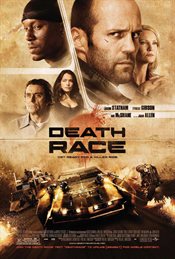 Death Race

(Nathan M Rose) 08/24/2008 1:02 PM EDT
It's the end of summer, families are taking their last vacations, kids are getting ready for school, and the studios start to release the films that didn't make it into their summer schedule, such as Death Race, a remake of the 70's cult classic, Death Race 2000, starring Jason Statham (The Bank Job), Joan Allen (The Bourne Supremacy), Ian McShane ... Read More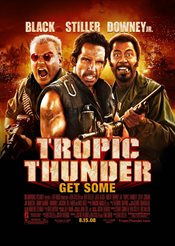 Tropic Thunder

(Marco Chacon) 08/18/2008 6:35 PM EDT
Apocalypse Now was so hard to make they made a movie about making it. They couldn't even figure out how to end it. Brando was so heavy he was problematic (and hard to understand). When it turned out they'd made the still-iconic, best-ever Vietnam war movie I suppose that validated almost everyone who made the movie and came as a giant relief to the... Read More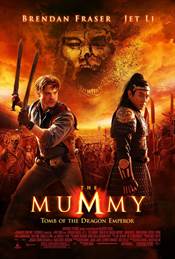 The Mummy: Tomb of the Dragon Emperor

(Marco Chacon) 08/04/2008 10:16 AM EDT
What's the opposite of 'Synergy' where things are more than the sum of their parts? The answer is "antagonism" where additive elements actually detract from the whole. This is the force at work in the third Mummy franchise with Brendan Frasier reprising his role as Rick O'Connell, archaeologist, adventurer, and mummy-hunter.The first two ... Read More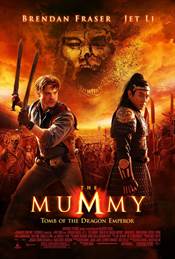 The Mummy: Tomb of the Dragon Emperor

(Nathan M Rose) 08/02/2008 10:33 PM EDT
It has been seven years since the O'Connell's were on the silver screen, and they are back this summer in The Mummy: Tomb of the Dragon Emperor. However, unlike past mummy films, this is one that should have stayed buried in its tomb. Brendan Fraser returns as explorer Rick O'Connell to combat the resurrected Han Emperor (Jet Li) in an e... Read More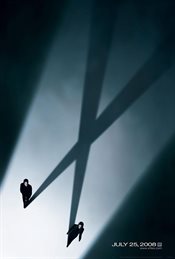 X-Files: I Want to Believe

(Nathan M Rose) 07/26/2008 9:07 PM EDT
It has been six years since X-files has been off the air, but this summer, the series creator, Chris Carter, along with David Duchovny and Gillian Anderson, bring back the critically acclaimed series to the big screen in X-Files: I Want To Believe.In the stand-alone story in the tradition of some of the show's most acclaimed and beloved episodes, t... Read More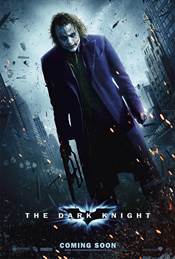 The Dark Knight

(Marco Chacon) 07/22/2008 12:14 PM EDT
As I've said, the real power with a reboot is that the film makers are spared from having to tell the canonical story ... the origin story. Since they can safely assume the audience knows who the hero is (as if anyone by know doesn't know who Batman is) they can focus on other things. But in this case we see something of a reverse: Dark Knight pret... Read More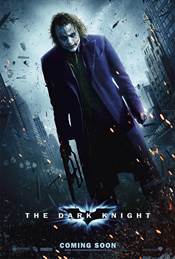 The Dark Knight

(Eric English) 07/19/2008 2:26 PM EDT
As if you didn't already know, The much hyped sequel to the critically acclaimed reboot of the Batman franchise was released in theaters yesterday to record box office numbers (18.5 million in midnight screenings alone). While the film is entertaining and probably a better use of your money than 2 gallons of gasoline, ... Read More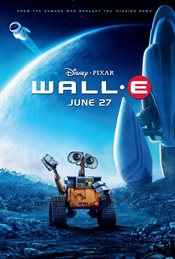 Wall-E

(Roger Longenbach) 06/30/2008 2:45 PM EDT
I have been worried about his film for the last year or so, ever since I watched the teaser trailer where Andrew Stanton recaps the development of the ideas that the creative heads at Pixar tossed around at the Hidden City restaurant (which included the late Joe Ranft). Then hearing about how the main character doesn't speak, and the supposed... Read More