Film and Television Reviews
Here at FlickDirect, our goal is to provide up-to-date reviews on theatrical, home entertainment, and television series. Check out the scoop on upcoming films or programming, and even our take on the classics.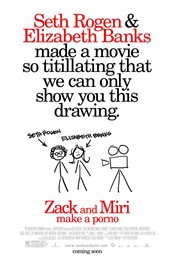 Zack and Miri Make A Porno

(Nathan M Rose) 11/05/2008 10:54 AM EST
Kevin Smith, one the most creative comedic directors of modern cinema, is at it again with his latest film, "Zack and Miri Make A Porno" -- the story of two friends (Seth Rogan and Elizabeth Banks) who get into the amateur porn business to combat their rising debt, only to realize their underlying feelings for each other while doing so.Wh... Read More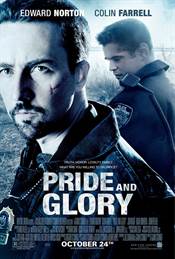 Pride and Glory

(Marco Chacon) 10/31/2008 3:49 PM EST
The police-drama, as an art-form, usually centers on family and betrayal. The world of a police officer is a pressure cooker of low wages, an absolute code of honor, and danger. The occupation also tends to follow heredity -- at least in the movies -- and we've seen any number of these where a younger officer's stoic father is a retired... Read More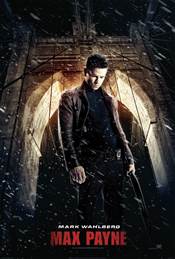 Max Payne

(Marco Chacon) 10/20/2008 2:20 PM EST
I fall in the dead-center category of the target market for this film. I was a huge fan of the two video games (Max Payne and Max Payne 2: the Fall of Max Payne). I liked them not only for the action, but for the story and character as well. On the other hand, I knew from the start that it was unlikely that the director, much less... Read More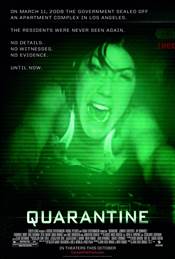 Quarantine

(Marco Chacon) 10/15/2008 2:07 PM EST
The story behind Quarantine is brutally simple: something--some disease--breaks out in a low-rent building in Los Angeles. It just so happens that a film crew shadowing a fire department team is trapped inside when the government quarantines the building. For the people inside, it is a zombie-style nightmare as the disease leads to viole... Read More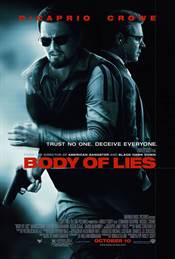 Body of Lies

(Marco Chacon) 10/13/2008 11:24 AM EST
Body of Lies exists on a spectrum of political thrillers that extends from the complex (sometimes to the point of incomprehensible) Syriana, to the far more conventional 2001, Spy Game. In fact, it owes a lot to the latter: there's a young CIA operative, Roger Ferris (Leonardo DiCaprio) and his older, far more experienced and cynical cont... Read More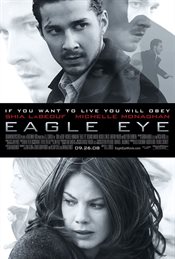 Eagle Eye

(Nathan M Rose) 09/29/2008 10:08 AM EST
Technology runs amok in the latest techno action thriller Eagle Eye, starring Shia LaBeouf, Michelle Monaghan where two unsuspecting Americans (Shia LaBeouf, Michelle Monaghan) are separately drawn into a conspiracy by a mysterious woman they have never met, but who seems to know their every move. By the time they discover her frightening identity,... Read More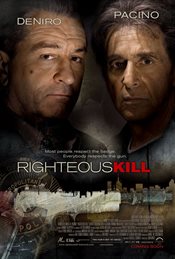 Righteous Kill

(Nathan M Rose) 09/14/2008 12:14 AM EST
Al Pacino and Robert De Niro, two names that are synonymous with the silver screen, both starred in the "Godfather II" film, but never had any scenes together. In 1995, both appeared in Heat by Michael Mann and ever since then, moviegoers have been clamoring to see these superstars do a film together again. This September, they had their ... Read More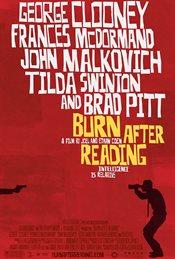 Burn After Reading

(Marco Chacon) 09/13/2008 11:25 AM EST
The Coen brothers have a long history of doing comedic films with dark streaks (The Big Lebowski, Fargo). They have a real talent for the off-beat, witty dialog, and sudden, shocking violence. Many of their heroes are anti-heroes or, perhaps, just "protagonists" and not really "heroes" at all (I'm hard pressed to think of ... Read More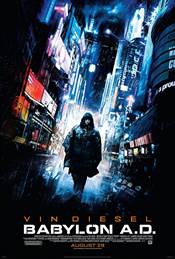 Babylon A.D.

(Marco Chacon) 09/01/2008 9:08 PM EST
I like Vin Diesel--he's got screen presence. He's got charisma. I liked him in Pitch Black and I enjoyed them not overusing him in The Fast and the Furious. In order to see him in a good movie I may need to check out The Pacifier. That's a shame. Babylon A.D., by Mathieu Kassovitz is based on a book (Babylon Babies by Maurice Georges Dantec--whom I... Read More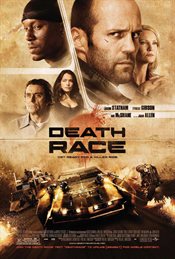 Death Race

(Nathan M Rose) 08/24/2008 1:02 PM EST
It's the end of summer, families are taking their last vacations, kids are getting ready for school, and the studios start to release the films that didn't make it into their summer schedule, such as Death Race, a remake of the 70's cult classic, Death Race 2000, starring Jason Statham (The Bank Job), Joan Allen (The Bourne Supremacy), Ian McShane ... Read More


SPONSORED STORIES