Film and Television Reviews
Here at FlickDirect, our goal is to provide up-to-date reviews on theatrical, home entertainment, and television series. Check out the scoop on upcoming films or programming, and even our take on the classics.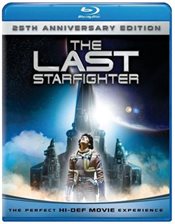 The Last Starfighter

(Chris Rebholz) 09/14/2011 4:06 PM EDT
"Greetings Starfighter, You have been recruited by the Star League to defend the frontier against Xur and the Kodan Armada." These words are etched into the brains of many an adult and possibly the children of those adults. Back in the early 1980's everyone was looking to jump onto the next big science fiction adventure tale and along... Read More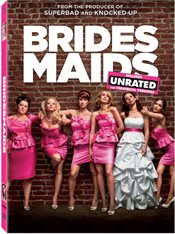 Bridesmaids

(Chris Rebholz) 09/13/2011 8:26 AM EDT
When the Hangover came out it set a new bar for the type of high level raunchy comedy that audience's love to watch, and naturally afterwards many films attempted to re-create that same energy but failed to do so. It is difficult to say why that is, but what matters is that this past summer we were treated to a new comedy featuring a cast of women ... Read More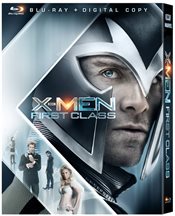 X-Men: First Class

(Chris Rebholz) 09/10/2011 11:48 AM EDT
When looking back at the birth of the comic book movie genre there are a few that stand out. As time passes the films have gotten better, given the popularity of the genre and Hollywood's willingness to jump on anything popular it is not surprising to see so many titles get their shot on the big screen. The first X-men film, directed by Bryan Singe... Read More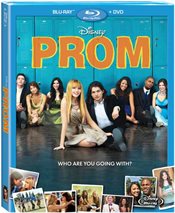 Prom

(Roger Longenbach) 08/30/2011 8:24 AM EDT
The latest entry from Walt Disney Studios in an effort to grab the tween/teenage market is coming out on Blu-ray/DVD combo pack on August 30. Prom is about exactly that. A prom at an ordinary high school. Similar to the idea behind "Love Actually", where you have an event, and then you learn the stories behind everyone, ... Read More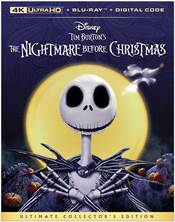 The Nightmare Before Christmas (Three-Disc Combo: Blu-ray 3D /...

(Roger Longenbach) 08/29/2011 6:53 PM EDT
Coming out on Blu-ray 3D combo pack is a rerelease of the 2008 Blu-ray edition of The Nightmare Before Christmas, with the addition of the 3D version that was created in 2006 for theatrical release. The Nightmare Before Christmas is Tim Burton's iconic stop-motion animated feature, with an original story and his unique artistic vision. Ja... Read More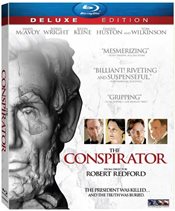 The Conspirator

(Chris Rebholz) 08/20/2011 10:19 PM EDT
There are many moments in history that we all know very well. One of the most well-known and tragic points in American history is the assassination of President Abraham Lincoln. We all know of how it transpired, while at the theater with his wife, President Lincoln was shot by John Wilkes Booth. What many of us don't know is the conspiracy that too... Read More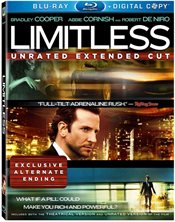 Limitless

(Nathan M Rose) 08/14/2011 2:54 PM EDT
What if there was a drug out there that would increase your IQ to over four digits? Would you take it? If so, what would you do with your life? Relativity Media's new film, Limitless, based on the story, Dark Fields, by Alan Glynn, aims to answer this question and more. The film follows the life of one Eddie Morra (Bra... Read More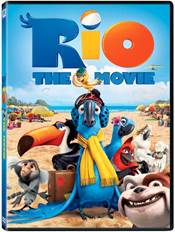 Rio

(Eric English) 08/10/2011 10:50 PM EDT
Colorful, fun, and entertaining are the some of the (tamer) first words that come to mind when thinking about Rio De Janeiro Brazil. "Rio", from the creators of Ice Age, is a story about a Blue McCaw from Minnesota whose adventures lead him to Brazil for a , you guessed it, colorful, fun, and entertaining romp the whole family will enjoy!... Read More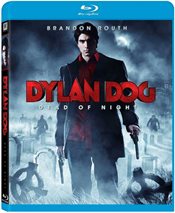 Dylan Dog: Dead of Night

(Nathan M Rose) 08/07/2011 6:16 PM EDT
Brandon Routh has played some very iconic roles in recent years -- from the Man of Steel in Bryan Singer's Superman Returns, to Agent Daniel Shaw on the hit NBC television series, Chuck; but now Routh has returned to become a new iconic film figure, Dylan, in the Italian comic book turned motion picture film, Dylan Dog: Dead of Night. Dy... Read More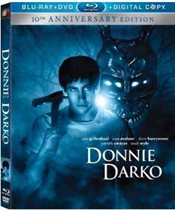 Donnie Darko (10th Anniversary Edition)

(Chris Rebholz) 08/06/2011 12:44 PM EDT
Ten years ago a film came out that did more than simply tell another teen high school drama, it posed questions that dealt with philosophical, theological and scientific elements. But what this film did was not bother to pander to the audience and simply give them the answers in a neat little row. Instead it left us to ponder on our own what the an... Read More