Film and Television Reviews
Here at FlickDirect, our goal is to provide up-to-date reviews on theatrical, home entertainment, and television series. Check out the scoop on upcoming films or programming, and even our take on the classics.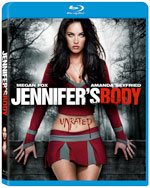 Jennifer's Body

(Nathan M Rose) 01/10/2010 12:56 PM EST
Writer Diablo Cody, after the critically acclaimed success of Juno, decided to do a 180 for her next project, and dabbled in the occult with Jennifer's Body. Harkening back-to-black comedies of the past sexy temptress Megan Fox (Transformers), is a seductive cheerleader who takes evil to a whole new level after she is possessed by a sinister demon... Read More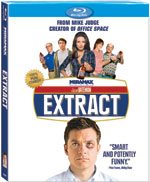 Extract

(Nathan M Rose) 12/31/2009 1:23 PM EST
Ten years after showing what it is like working at a white collar-job in America, Mike Judge is back with Extract, a humorous look inside the world of blue-collar workers. Extract follows the life of the owner and employees of a flavor extract factory as they weather freakish on-the-job accidents, wacky get-rich-quick schemes, and romantic mishaps ... Read More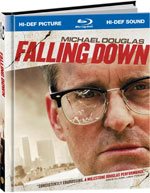 Falling Down

(Eric English) 12/24/2009 12:07 PM EST
Have you ever had a bad day? Bill Foster (Michael Douglas), a laid off government defense worker, is about to embark on one of his worst. Just wanting to "Go Home" Foster (Identified by his 'D-FENS' license plate) has had enough of the daily grind and the audience is first introduced to a character who clearly has some issues. Every... Read More


The Hangover

(Marco Chacon) 12/18/2009 12:00 AM EST
The Hangover was an unexpectedly funny "guy" movie, featuring Bradley Cooper, Ed Helms, and Zach Galifianakis, as three guys who take their friend and the groom (Justin Bartha) to Vegas for a bachelor party. However, the party goes epically wrong. When they wake up the next day, the groom is missing, the hotel is trashed in an... Read More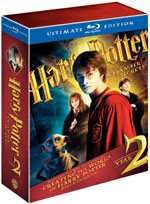 Harry Potter and the Chamber of Secrets (Ultimate Edition)

(Marco Chacon) 12/16/2009 8:07 PM EST
As we have almost now come to the end of the Potter films and have passed the end of the books where we learned all of the secrets, e.g. Rowling's assertion that Dumbledore was gay, we are now getting to watch the films actually come out on Blu-ray for our home collections. The 2002 movie was the second, and thankfully last, of Chris Colu... Read More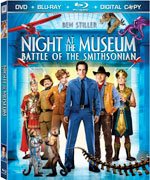 Night At The Museum: Battle For The Smithsonian

(Marco Chacon) 12/08/2009 11:25 PM EST
The follow-up to the 2006 "Night at the Museum" reunites Ben Stiller and Owen Wilson for approximately the ninth or tenth time, and Abraham Lincoln and Napoleon for the second time (Bill and Ted was the first). In this franchise, an ancient Egyptian artifact brings the exhibits to life and imbues them with some semblance of their historic... Read More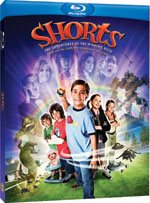 Shorts

(Nathan M Rose) 11/29/2009 11:17 AM EST
These days their are so many "kid-friendly" films released that it is hard to decide which ones to spend your hard-earned money on. One such release this year, Shorts, by director Robert Rodriquez (Spy Kids, Sin City), falls into this category; and it is definitely one of this year's top. In the little town of Black Falls, ev... Read More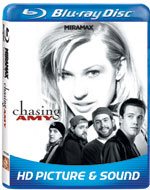 Chasing Amy

(Marco Chacon) 11/25/2009 6:28 PM EST
Being a 1997 movie, I am going to assume it is past its expiration date and speak about what I thought of it and discuss the plot. If you are not familiar with Kevin Smith's work or Chasing Amy, in particular you should know that Kevin Smith directs movies set in a "View Askew-verse". View Askew is his production company that f... Read More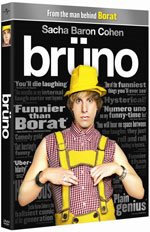 Brüno

(Marco Chacon) 11/19/2009 5:01 PM EST
Sacha (Noam) Baron Cohen who goes by SBC, usually has his shtick of adopting a fictional persona and then interviewing a real celebrity under false pretenses. He uses that persona and does things to put them in impossibly embarrassing situations, e.g. coming on to Ron Paul in a homosexual romantic bedroom scene. In Borat, he did this as... Read More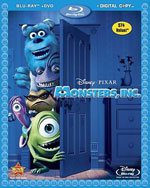 Monsters, Inc.

(Nathan M Rose) 11/18/2009 8:02 PM EST
After the initial "wow" factor of computer-animated films such as Toy Story subsided and the films became "old hat", my taste for Pixar animated features waned to the point of just watching them for their technology -- not the story or voice talents. However, when Monsters, Inc was released in theaters…I was hooked again.... Read More