Film and Television Reviews
Here at FlickDirect, our goal is to provide up-to-date reviews on theatrical, home entertainment, and television series. Check out the scoop on upcoming films or programming, and even our take on the classics.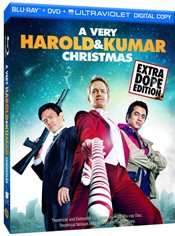 A Very Harold & Kumar Christmas

(Stephen Compall) 02/08/2012 11:57 AM EST
What I didn't expect of A Very Harold & Kumar 3D Christmas was to be genuinely laughing at one of the jokes early on. In a blatant display of ubiquitous timeliness, of which most films these days may be accused, a protester was depicted below Harold's (John Cho, Star Trek, FlashForward) office window picketing with the catchy &quo... Read More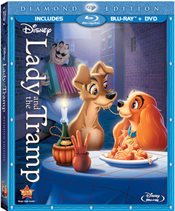 Lady and The Tramp

(John Delia) 02/06/2012 10:49 AM EST
Enhanced with High Definition, Lady and the Tramp has been released on Blu-ray for the first time. The format gives the animated film more color and sharpness that was missing when it was released in the original VHS Video format. The story of Lady and the Tramp has been around since its release in 1955, and the tale has never lost its l... Read More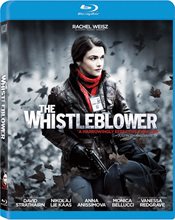 The Whistleblower

(Chris Rebholz) 01/25/2012 9:27 AM EST
The Whistleblower is a film whose first act is such a mishmash of re-hashed scenes and clunky exposition that it's a little surprising how engaged we are by its end. It stars Rachel Weisz, which is reason enough to see it, and it is (we are told in the opening title) "inspired by actual events," which is reason enough to hesitate. But... Read More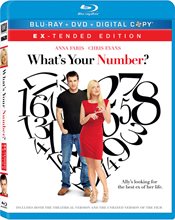 What's Your Number?

(Chris Rebholz) 01/25/2012 9:15 AM EST
With films like Bridesmaid, an interesting new sub-genre may have emerged thanks to its success. We now may see more movies aimed at women who come with more of an edge when it comes to frank language and visuals. For far too long, "chick flicks" have avoided having any sort of blue material, but there's a change on the horizon, as ev... Read More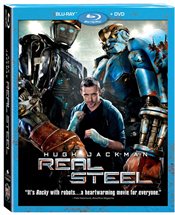 Real Steel

(Roger Longenbach) 01/25/2012 8:24 AM EST
Coming out on Blu-ray and DVD is the fall's almost-blockbuster film, Real Steel. Based partially on Richard Matheson's short story "Steel", Real Steel revolves around Charlie Kenton (played by Hugh Jackman) and his boxing robot(s). In the future, human boxing is basically gone, replaced by robots that can fight to the "de... Read More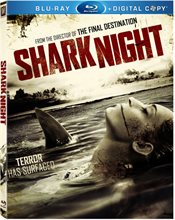 Shark Night 3D

(Chris Rebholz) 01/16/2012 8:07 PM EST
Over the past 2 1/2 years or so there have been two "B-movie" installations to hit theaters, the first was Piranha 3D and most recently Shark Night 3D. The former turned out to be an enjoyable, mercilessly gory romp, retaining ideal exploitation instincts and a marvelous sense of humor. The latest fish-based horror offering is "Shark... Read More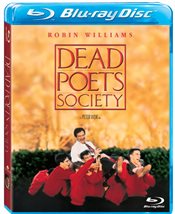 Dead Poets Society

(John Delia) 01/16/2012 7:24 PM EST
Here's another Robin Williams release that brought him fame during the 1980's called Dead Poets Society. Although Williams does provide some cunning comedy, it's the drama that makes him good in this film. The first time on Blu-ray, this Academy Award Winning film for Best Screenplay looks great on my home theater, a sharp contrast over... Read More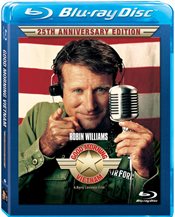 Good Morning, Vietnam

(John Delia) 01/16/2012 7:18 PM EST
I don't remember how many times I have seen Good Morning Vietnam, but after seeing it on my home theater in Blu-ray it's like the movie is new again. I do admit it is one of my favorite films so that has something to do with it, but the quality of sight and sound here over my DVD certainly puts the film high on my library shelf. By now m... Read More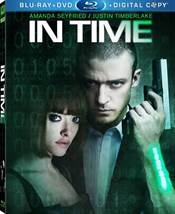 In Time

(Roger Longenbach) 01/12/2012 3:09 PM EST
When I first saw the trailer for In Time, I could only think, "Oh, look at this, they're remaking Logan's Run." In a way, that's true: for the basic premise of the stage in this film. In Time is set in the future when mankind is genetically engineered to only age for 25 years. And then you get 1 year of time. Run o... Read More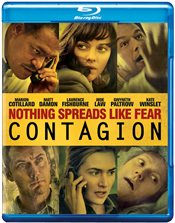 Contagion

(Chris Rebholz) 01/02/2012 8:15 PM EST
Contagion, the latest from director Steven Soderbergh, really got under this reviewer's skin, and quite frankly that's what makes it such fun.Contagion is a lithe procedural that follows a deadly virus from patient zero through to epidemic and then containment. The whole chain of germs starts with Gwyneth Paltrow in Hong Kong and spreads out from t... Read More


Paid Content