Film and Television Reviews
Here at FlickDirect, our goal is to provide up-to-date reviews on theatrical, home entertainment, and television series. Check out the scoop on upcoming films or programming, and even our take on the classics.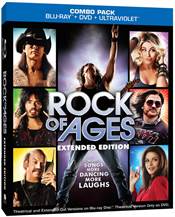 Rock of Ages

(Chris Rebholz) 10/08/2012 8:34 AM EDT
Using the blockbuster success of "Mamma Mia!" as inspiration, the Broadway musical "Rock of Ages" gallops to the big screen in all of its neon-drenched glory. Merging the power of hair metal from the late-1980s with campy performances intended to reach all the way to the back row, the feature is nothing short of a party, with gl... Read More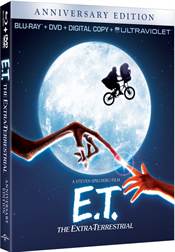 E.T.: The Extra-Terrestrial

(Sean Ferguson) 10/07/2012 8:17 PM EDT
This week Universal Studios will release Stephen Spielberg's classic "E.T. The Extra Terrestrial" on Blu-ray for the first time. The classic 1982 film "E.T." has finally gotten the digital overhaul with a bunch of added extras that would make any Stephen Spielberg fan's head spin. Now many complained back in 2002, when Spi... Read More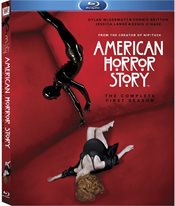 American Horror Story: Season 1

(John Delia) 10/05/2012 9:08 AM EDT
Whether you are a horror fan or just like a mystery with a lot of gruesome characters American Horror Story: The Complete First Season has been released on Blu-ray and DVD and it's a creepy feast. Unlike most other TV series, the show completes the story at the end of the season so it's all in 12 episodes in a 3-disc set. Nomina... Read More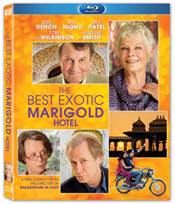 The Best Exotic Marigold Hotel

(Sean Ferguson) 10/03/2012 3:25 PM EDT
In today's economy, it's tough for seniors to survive, let alone thrive with what little funds they receive from their retirement. Well Sonny Kapoor (Dev Patel from Slumdog Millionaire) has just the solution, to outsource retirees' to his visionary Best Exotic Marigold Hotel for the Elderly and Beautiful". In Fox Searchlight... Read More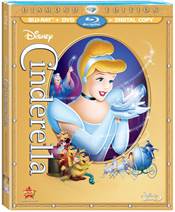 Cinderella

(Sean Ferguson) 10/01/2012 9:05 AM EDT
On October 2nd 2012 Disney will finally release "Cinderella" on Blu-ray. Yes, Cinderella's night at the ball will now be seen in the clarity it deserves. This 1950 classic has not only stood the test of time but inspired many generations of young girls, wishing while fast asleep. "Cinderella" plays such a big role in Disney&... Read More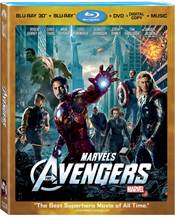 Marvel's The Avengers

(Roger Longenbach) 09/29/2012 10:22 PM EDT
If there is one genre that Hollywood has tried over and over again, with some success and countless failures, it is the comic-book hero. But unlike others, The Avengers is not just about one comic-book hero, but several. Because of this, the movie is also unlike the others. This probably explains its' wild success, leading it ... Read More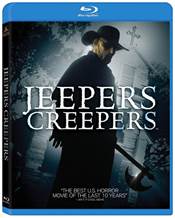 Jeepers Creepers

(Chris Rebholz) 09/28/2012 8:46 AM EDT
With Clive Barker's last few films falling on deaf ears and empty seats, writer/director Victor Salva ("Rite of Passage," "Powder," Clownhouse") stepped up to attempt to fill the gap. "Jeepers Creepers" (2001) has much the same dark, foreboding tone that Barker's films possess and much the same degree of s... Read More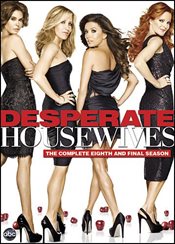 Desperate Housewives: The Complete Eighth and Final Season Is ...

(John Delia) 09/27/2012 4:37 PM EDT
The final season of one of the most fascinating, eccentric and entertaining shows on television, Desperate Housewives: the Complete 8th and Final Season has been released on a 5 disc DVD set. You don't have to be a rabid fan and follower of the show, but it helps. Each season from the start of Season One we find the four leading ladies,... Read More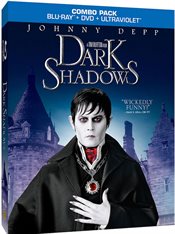 Dark Shadows

(John Delia) 09/27/2012 4:20 PM EDT
Crammed with a lot of cool ghouls, wacky witchery and comedic moments the movie Dark Shadows delivers a fun movie that mature audiences will enjoy. Using Johnny Depp to his utmost bizarre performance capabilities the film delivers for fans of his past legendary roles like Edward Scissorhands, Sweeny Todd, Willy Wonka, Mad Hatter, and Jack Spa... Read More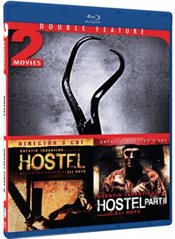 Hostel & Hostel II Double Feature

(Chris Rebholz) 09/27/2012 12:17 PM EDT
There are many film critics who have written about the uneven popularity of horror films. Horror films will be popular for a few years, drop off in business, and then see a resurgence. It's also fairly easy to track the trends within horror films. There is a current notion of bringing back the brutal and no-nonsense films of the 70s and we'... Read More


SPONSORED STORIES