Film and Television Reviews
Reviews By Nathan M Rose
Here at FlickDirect, our goal is to provide up-to-date reviews on theatrical, home entertainment, and television series. Check out the scoop on upcoming films or programming, and even our take on the classics.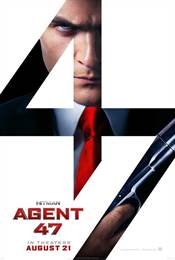 Hitman: Agent 47

(Nathan M Rose) 08/20/2015 4:08 PM EDT
Creating a film based on a video game property is a tough sell to audiences. In fact, there have been very few films that financially have accomplished this. Now, this August, 20th Century Fox tries yet again to translate the video game franchise Hitman to the silver screen with Hitman: Agent 47.If you aren't familiar with the Hitman property or Ag... Read More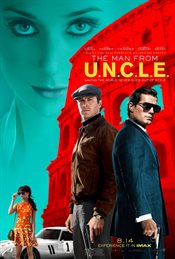 Man From U.N.C.L.E.

(Nathan M Rose) 08/13/2015 10:26 AM EDT
The film industry is full of cycles. Every couple of years, a new genre takes over the industry's slate of film releases. One can easily argue that, lately, it has been the superhero/comic book genre. However, another one has slowly crept into the mix in 2015; the spy film.This year has already seen Kingsman: The Secret Service, Mission: Imposs... Read More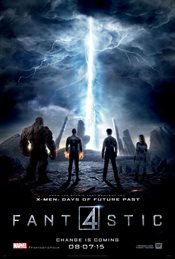 Fantastic Four

(Nathan M Rose) 08/06/2015 10:42 AM EDT
Simply stated, Fantastic Four is the best comic book movie of 2015. In a year that brought us very dull offerings from the Marvel/Disney cinematic universe, this little movie puts energy back into the over saturated superhero genre.While the story differs from it's comic book origins, it still works in the film — Reed Richards, ... Read More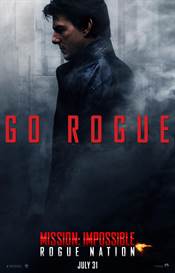 Mission: Impossible Rogue Nation

(Nathan M Rose) 07/29/2015 4:15 PM EDT
It has been nineteen years since the first Mission: Impossible film, and, this week, Ethan Hunt (Tom Cruise; Edge of Tomorrow, Top Gun) is back in it's fifth outing, Mission: Impossible Rogue Nation.Things haven't been going so great for Mr. Hunt since we last saw him in Mission: Impossible Ghost Protocol. The IMF (Impossible Missions Force... Read More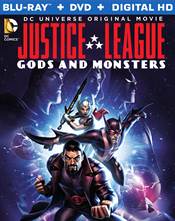 Justice League: Gods and Monsters

(Nathan M Rose) 07/28/2015 9:55 AM EDT
Coming to Blu-ray/DVD this week is a reimagining of sorts of the Justice League we all know and love in the full-length feature film, Justice League: Gods and Monsters. Imagine if you will, a world where there is a Superman, but no Clark Kent, a Batman, but no Bruce Wayne, A Wonder Woman, but no Princess Diana. These are some of the changes t... Read More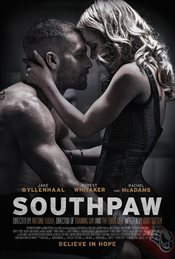 Southpaw

(Nathan M Rose) 07/22/2015 2:53 PM EDT
This summer will see its action films be released, as well as a popular animated film. These are the kind of films we have grown to expect over the summer. However, summer 2015 is about take a departure from the usual with the release of the Oscar worthy Southpaw.Originally conceived as an unofficial follow-up to 8 Mile, with Eminem reprising his r... Read More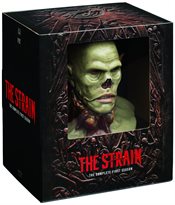 The Strain: Season 1 - The Premium Collector's Edition

(Nathan M Rose) 06/30/2015 4:06 PM EDT
Nowadays, vampire television, films and series are a dime a dozen; but, when someone like director Guillermo del Toro puts his name on something, it causes one to pause and pay attention. Such is the case with The Strain, the new series by FX and Guillermo del Toro, based on the trilogy of books written by del Toro and Chuck Hogan.This ne... Read More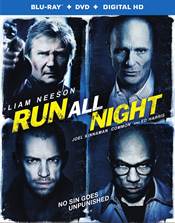 Run All Night

(Nathan M Rose) 06/16/2015 4:42 PM EDT
A few months have past, which means it is time for another Liam Neeson (Taken, The Grey) action film to come out on Blu-ray/Digital HD. This time around, it is a film titled Run All Night starring Ed Harris (The Rock, The Abyss), Joel Kinnaman (Robocop,Suicide Squad), and Vincent D'Onofrio (Daredevil, Jurassic World ), directing... Read More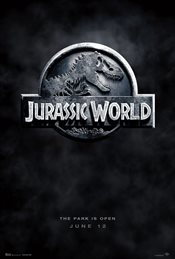 Jurassic World

(Nathan M Rose) 06/11/2015 11:58 AM EDT
Back in 1993, the way films were made, and viewed, changed forever with Jurassic Park, a Stephen Spielberg (Jaws, E.T. the Extra-Terrestrial) film based on a book by Michael Crichton (Disclosure,Congo). The film blended the use of animatronics, CGI, and an engaging story, with characters you cared about, to become an international success.The succe... Read More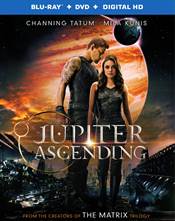 Jupiter Ascending

(Nathan M Rose) 06/02/2015 10:25 AM EDT
Jupiter Ascending, the latest science fiction film from the creators of The Matrix (the Wachowskis'), creates a world in which the rich are reincarnated, people are spliced with animal DNA, and human beings are processed for their life force to keep them young.Jupiter Jones (Mila Kunis; Ted, Black Swan) has a boring, miserable life. ... Read More


SPONSORED STORIES