---
The Raid: Redemption (3/23/2012)
Rama, a member of a special forces team, arrives at a rundown apartment block with a mission to remove its owner, a notorious drug lord. The building has become a sanctuary to killers, gangs, rapists and thieves seeking accommodation in the one place...



Raiders of the Lost Ark (6/1/1981)
Archeologist and university professor Indiana Jones must retrieve the mythic Lost Ark of the Covenant before the it gets into the hands of Adolf Hitler who plans on using its power to guarantee his global conquest....



Rocky (12/3/1976)
Nominated for 10 Academy Awards and winner for Best Picture, it's the film that inspired a nation! Audiences and critics alike cheered this American success story of an "everyman" triumphing over all odds. Featuring a dynamic musical...



Rocky II (6/15/1979)
It's the rematch of the century as Rocky Balboa takes on Apollo Creed in this powerful follow-up toone of the most acclaimed movies in film history. Writer-director-star Sylvester Stallone succeeds in creating a powerful feel-good movie hailed...



Saving Private Ryan (7/24/1998)
Following the Allied invasion of Normandy, two brothers lay dead in the wake of the onslaught. Meanwhile, in New Guinea, a third brother has been killed fighting the Japanese. After the Army General Staff learns that a fourth brother is missing in...



Scott Pilgrim vs. the World (8/13/2010)
Meet charming and jobless Scott Pilgrim (Michael Cera). A bass guitarist for garage band Sex Bob-omb, the 22-year-old has just met the girl of his dreams...literally. The only catch to winning Ramona Flowers (Mary Elizabeth Winstead)? Her s...



Seven Psychopaths (10/12/2012)
A struggling screenwriter (Colin Farrell) inadvertently becomes entangled in the Los Angeles criminal underworld after his oddball friends (Christopher Walken and Sam Rockwell) kidnap a gangster's (Woody Harrelson) beloved Shih Tzu....



Shaun of The Dead (9/24/2004)
Shaun isn't having the greatest of times: the staff at the appliance store he works in doesn't take him very seriously as temporary boss; his girlfriend Liz has had enough of always meeting at the Winchester Arms along with his best mate;...



The Shining (5/23/1980)
All work and no play makes Academy Award-winner Jack Nicholson ("As Good As It Gets," "Batman"), the caretaker of an isolated resort, go way off the deep end, terrorizing his young son and wife Shelley Duvall ("Roxanne")...



Spider-man 2 (6/30/2004)
Two years have passed since the mild-mannered Peter Parker (Tobey Maguire) walked away from his longtime love Mary Jane Watson (Kirsten Dunst) and decided to take the road to responsibility as Spider-Man. Peter must face new challenges as he strug...



Star Wars: Episode IV - A New Hope (5/25/1977)
The Jedi Knights have been exterminated and the Empire rules the galaxy with an iron fist. A small group of Rebels have dared to fight back by stealing the secret plans to the Empire's mightiest weapon, the Death star. The Emperor's most trus...



Star Wars: Episode V - Empire Strikes Back (5/21/1980)
After receiving a vision from Obi-Wan Kenobi and fleeing the ice world of Hoth with his friends after an Imperial attack, Luke Skywalker travels to the marsh planet of Dagobah, where he is instructed in the ways of the Force by the legendary Jedi mas...



Straight Outta Compton (8/14/2015)
In 1987, five young men, using brutally honest rhymes and hardcore beats, put their frustration and anger about life in the most dangerous place in America into the most powerful weapon they had: their music. Taking us back to where it all began,...



Stranger Things (7/15/2016)
When a young boy vanishes, a small town uncovers a mystery involving secret experiments, terrifying supernatural forces and one strange little girl....


Superman (12/15/1978)
The infant Kal-El, of the planet Krypton, makes his journey to Earth in a ship constructed by his father, Jor-El, just as the planet explodes. Crashing down in the midwest United States, the boy is adopted by farmers Jonathan and Martha Kent. Afte...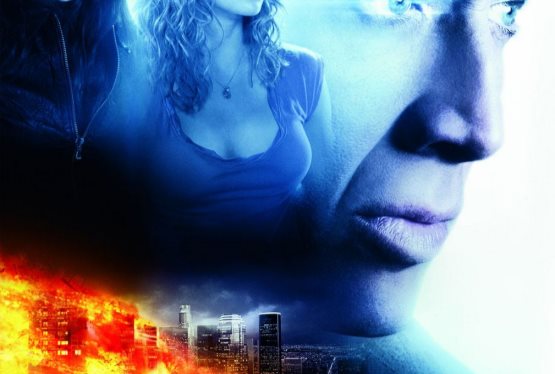 Next
WAS: $12.99
NOW: $6.99