---

National Treasure 3 (1/1/1901)
No synopsis available....



No Time To Die (11/25/2020)
In No Time To Die, Bond has left active service and is enjoying a tranquil life in Jamaica. His peace is short-lived when his old friend Felix Leiter from the CIA turns up asking for help. The mission to rescue a kidnapped scientist turns out to b...



Now You See Me 3 (1/1/1901)
No synopsis available....



Pacific Rim: Uprising (3/23/2018)
PACIFIC RIM UPRISING director Steven S. DeKnight will be joined by stars John Boyega, Scott Eastwood, Burn Gorman and Cailee Spaeny—as well as moderator Aaron Sagers, SYFY WIRE's editor-at-large—to discuss the upcoming action-advent...


The Predator (9/14/2018)
From the outer reaches of space to the small-town streets of suburbia, the hunt comes home in Shane Black's explosive reinvention of the Predator series. Now, the universe's most lethal hunters are stronger, smarter and deadlier than ever bef...



Shazam! (4/5/2019)
We all have a superhero inside us, it just takes a bit of magic to bring it out. In Billy Batson's (Angel) case, by shouting out one word—SHAZAM!—this streetwise 14-year-old foster kid can turn into the adult Super Hero Shazam (Levi...



Solo: A Star Wars Story (5/25/2018)
Board the Millennium Falcon and journey to a galaxy far, far away in Solo: A Star Wars Story, an all-new adventure with the most beloved scoundrel in the galaxy. Through a series of daring escapades deep within a dark and dangerous criminal underworl...



Spider-Man: Far From Home (7/2/2019)
Peter Parker returns in Spider-Man™: Far From Home, the next chapter of the Spider-Man™: Homecoming series! Our friendly neighborhood Super Hero decides to join his best friends Ned, MJ, and the rest of the gang on a European vacation. Ho...



Star Wars: The Last Jedi (12/15/2017)
Rian Johnson (Looper, Brick) wrote and directed this installment of the Star Wars saga, which picks up where The Force Awakens left off. While Luke Skywalker (Mark Hamill) teaches Rey (Daisy Ridley) in the ways of the Force, Skywalker's former app...



Star Wars: The Rise of Skywalker (12/20/2019)
The battle between the Jedi and the Sith comes to a thrilling conclusion in this final chapter of the Skywalker Saga. A year following the events of The Last Jedi, the remaining members of the Resistance are forced to confront their past while tak...



The Suicide Squad (8/6/2021)
No synopsis available....


Terminator: Dark Fate (11/1/2019)
More than two decades have passed since Sarah Connor prevented Judgment Day, changed the future, and re-wrote the fate of the human race. Dani Ramos (Natalia Reyes) is living a simple life in Mexico City with her brother (Diego Boneta) and father...



Tomb Raider (3/16/2018)
Lara Croft is the fiercely independent daughter of an eccentric adventurer who vanished when she was scarcely a teen. Now a young woman of 21 without any real focus or purpose, Lara navigates the chaotic streets of trendy East London as a bike courie...



Top Gun: Maverick (12/23/2020)
After more than thirty years of service as one of the Navy's top aviators, Pete "Maverick" Mitchell (Tom Cruise) is where he belongs, pushing the envelope as a courageous test pilot and dodging the advancement in rank that would ground him. When h...



Uncharted (1/1/1901)
No synopsis available....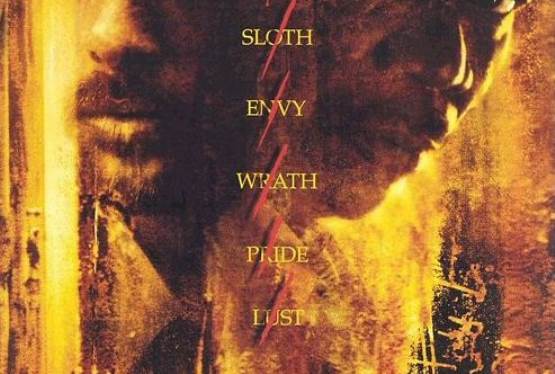 Seven
WAS: $14.99
NOW: $6.99