---
Ready or Not (8/21/2019)
READY OR NOT follows a young bride (Samara Weaving) as she joins her new husband's (Mark O'Brien) rich, eccentric family (Adam Brody, Henry Czerny, Andie MacDowell) in a time-honored tradition that turns into a lethal game with everyone f...



Scouts Guide to the Zombie Apocalypse (10/29/2015)
Three scouts and lifelong friends join forces with one badass cocktail waitress to become the world's most unlikely team of heroes. When their peaceful town is ravaged by a zombie invasion, they'll fight for the badge of a lifetime and put their scou...



The Secret Life of Pets 2 (6/7/2019)
The Secret Life of Pets 2 will follow summer 2016's blockbuster about the lives our pets lead after we leave for work or school each day. Illumination founder and CEO Chris Meledandri and his longtime collaborator Janet Healy will produce the s...



The Shape of Water (12/1/2017)
From master story teller, Guillermo del Toro, comes THE SHAPE OF WATER - an other-worldly fable, set against the backdrop of Cold War era America circa 1962. In the hidden high-security government laboratory where she works, lonely Elisa (Sally Hawki...



Spies in Disguise (12/25/2019)
Audi brings futuristic design and mobility to the big screen for the first time with the Audi RSQ e-tron, a fictional, virtual performance concept car created for 20th Century Fox's animated film SPIES IN DISGUISE. The full-battery electric model,...


Terminator 3: Rise of The Machines (7/2/2003)
A decade has passed since John Connor (NICK STAHL) helped prevent Judgment Day and save mankind from mass destruction. Now 25, Connor lives "off the grid" - no home, no credit cards, no cell phone and no job. No record of his existence....


Terminator: Dark Fate (11/1/2019)
More than two decades have passed since Sarah Connor prevented Judgment Day, changed the future, and re-wrote the fate of the human race. Dani Ramos (Natalia Reyes) is living a simple life in Mexico City with her brother (Diego Boneta) and father...



Zombieland: Double Tap (10/18/2019)
After a fight between Columbus and Wichita creates a deep rift in the make-shift family that causes Little Rock to leave with a strange man, the group must band together to find Little Rock and mend the family ties. Facing new kinds of zombies alo...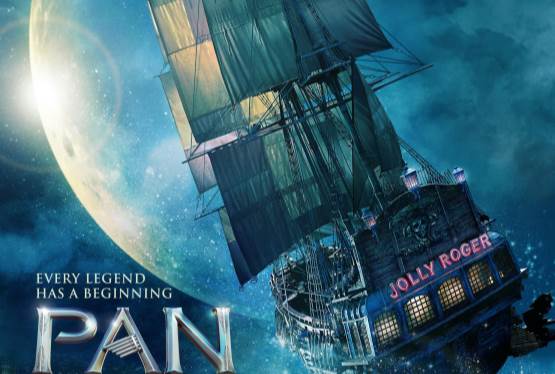 Pan
WAS: $14.99
NOW: $12.99