---

The Lion King (7/19/2019)
From Disney Live Action, director Jon Favreau's all-new "The Lion King" journeys to the African savanna where a future king must overcome betrayal and tragedy to assume his rightful place on Pride Rock....



Mad Max: The Wasteland (1/1/1901)
No synopsis available....



Maleficent: Mistress of Evil (10/18/2019)
"Maleficent: Mistress of Evil" is a fantasy adventure that picks up several years after "Maleficent," in which audiences learned of the events that hardened the heart of Disney's most notorious villain and drove her to curse a baby Princess Aurora...



Men in Black: International (6/14/2019)
The Men in Black have always protected the Earth from the scum of the universe. In this new adventure, they tackle their biggest, most global threat to date: a mole in the Men in Black organization....



Mulan (7/24/2020)
When the Emperor of China issues a decree that one man per family must serve in the Imperial Army to defend the country from Northern invaders, Hua Mulan, the eldest daughter of an honored warrior, steps in to take the place of her ailing father....



No Time To Die (11/25/2020)
In No Time To Die, Bond has left active service and is enjoying a tranquil life in Jamaica. His peace is short-lived when his old friend Felix Leiter from the CIA turns up asking for help. The mission to rescue a kidnapped scientist turns out to b...



POKÉMON Detective Pikachu (5/10/2019)
The world of Pokémon comes to life! The first-ever live-action Pokémon adventure, "POKÉMON Detective Pikachu" stars Ryan Reynolds as Pikachu, the iconic face of the global Pokémon phenomenon—one of the wo...



Rambo: Last Blood (9/20/2019)
Almost four decades after he drew first blood, Sylvester Stallone is back as one of the greatest action heroes of all time, John Rambo. Now, Rambo must confront his past and unearth his ruthless combat skills to exact revenge in a final mission. A...



Rocketman (5/31/2019)
ROCKETMAN is an epic musical fantasy about the incredible human story of Elton John's breakthrough years. The film follows the fantastical journey of transformation from shy piano prodigy Reginald Dwight into international superstar Elton John....



The Six Billion Dollar Man (1/1/1901)
No synopsis available....



Spider-Man: Far From Home (7/2/2019)
Peter Parker returns in Spider-Man™: Far From Home, the next chapter of the Spider-Man™: Homecoming series! Our friendly neighborhood Super Hero decides to join his best friends Ned, MJ, and the rest of the gang on a European vacation. Ho...



Spies in Disguise (12/25/2019)
Audi brings futuristic design and mobility to the big screen for the first time with the Audi RSQ e-tron, a fictional, virtual performance concept car created for 20th Century Fox's animated film SPIES IN DISGUISE. The full-battery electric model,...



Star Wars: The Rise of Skywalker (12/20/2019)
No one's ever really gone... Rey's journey continues and the Skywalker saga concludes in Star Wars: The Rise of Skywalker, coming December 2019....


Terminator: Dark Fate (11/1/2019)
More than two decades have passed since Sarah Connor prevented Judgment Day, changed the future, and re-wrote the fate of the human race. Dani Ramos (Natalia Reyes) is living a simple life in Mexico City with her brother (Diego Boneta) and father...



Top Gun: Maverick (12/23/2020)
After more than thirty years of service as one of the Navy's top aviators, Pete "Maverick" Mitchell (Tom Cruise) is where he belongs, pushing the envelope as a courageous test pilot and dodging the advancement in rank that would ground him. When h...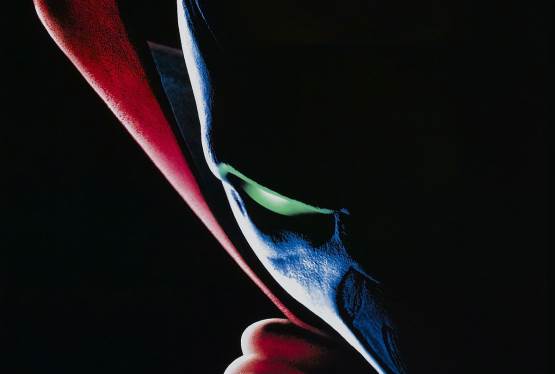 Spawn
WAS: $12.99
NOW: $4.99