---

Mud (4/26/2013)
MUD is an adventure about two boys, Ellis (Tye Sheridan) and his friend Neckbone (Jacob Lofland), who find a man named Mud (Matthew McConnaughey) hiding out on an island in the Mississippi. Mud describes fantastic scenarios—he killed a man in T...



Non-Stop (2/28/2014)
The action of the film takes place on an international flight from New York to London. During the flight, the US federal air marshal on-board (Neeson) receives a series of threatening text messages, stating unambiguously, that a passenger will be kil...



Oldboy (11/27/2013)
Dae-Su is an obnoxious drunk bailed from the police station yet again by a friend. However, he's abducted from the street and wakes up in a cell, where he remains for the next 15 years, drugged unconscious when human contact is unavoidable, other...


Pitch Black (2/18/2000)
A spacecraft carrying an assortment of passengers including Riddick (Vin Diesel), a dangerous, shackled murderer between prisons, is forced to make a crash landing on a barren, triple-sunned planet after the craft suffers severe damage during a me...



Red Lights (7/13/2012)
Veteran paranormal researchers Dr. Margaret Matheson (Sigourney Weaver) and Tom Buckley (Cillian Murphy) debunk fraudulent claims of ghost whispering, faith healing and other psychic phenomena by detecting what Matheson calls "red lights,&rdquo...



Redemption (6/28/2013)
Reeling from a traumatic tour of duty in Afghanistan, Joey (Jason Statham), an ex-Special Forces soldier, returns to London to face another kind of war: life on the streets as a damaged, homeless veteran. In an attempt to rehabilitate himself, Joey a...



Seeking Justice (3/16/2012)
A happily married family man's quiet life is turned upside-down when his wife is brutally attacked one night while leaving work. The husband unwittingly pulls himself into a dangerous underground vigilante operation after agreeing to an intriguin...



This is 40 (12/21/2012)
From the director of Knocked Up and The 40-Year-Old Virgin comes an unfiltered, comedic look inside the life of an American family. After years of marriage, Pete (Paul Rudd) and Debbie (Leslie Mann) are approaching a milestone meltdown. As they try t...



Turbo (7/17/2013)
Turbo (Ryan Reynolds) is a speed-obsessed snail with an unusual dream: to become the world's greatest racer. This odd snail gets a chance to leave his slow-paced life behind when a freak accident gives him the power of superspeed. Newly revved-up...



Zero Dark Thirty (1/11/2013)
Following the terrorist attacks of Sept. 11, 2001, Osama bin Laden becomes one of the most-wanted men on the planet. The worldwide manhunt for the terrorist leader occupies the resources and attention of two U.S. presidential administrations. Ultimat...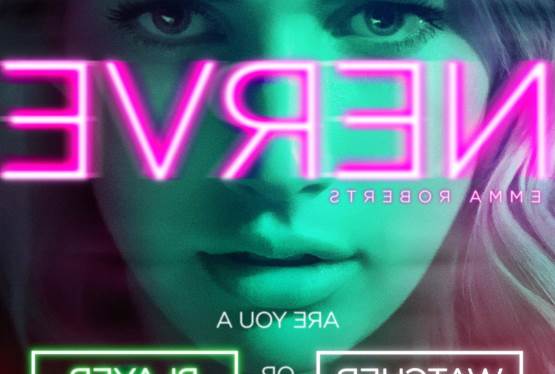 Nerve
WAS: $12.99
NOW: $9.99