---

Aladdin (11/11/1992)
Aladdin, a street rat, is the only person who can enter the cave of wonders and retrieve a magical lamp for the dark Vizier Jafar. Aladdin becomes trapped in the cave with his sidekick, Abu, and accidentally discovers the resident of the lamp. Aladdi...



Back to the Future (7/3/1985)
High schooler Marty McFly Michael J. Fox, during the height of his TV success) is catapulted back to the '50s where he sees his parents in their teens, and accidentally changes the history of how Mom and Dad met. Filled with the humorous ideology...



Back to the Future Part II (11/22/1989)
The second part of the trilogy begins as Doc, Marty and Jennifer take the time-traveling DeLorean into the year 2015 to straighten out the future of the McFly family. But Biff Tannen steals the time machine and gives his younger self a book contai...



Back to the Future Part III (5/25/1990)
The conclusion of the trilogy sends Marty McFly on a rescue mission to the year 1885, where he must save Doc Brown from death at the hands of yet another member of the Tannen clan. However, there are a number of complications preventing a quick re...



Captain America: The First Avenger (7/22/2011)
After being deemed unfit for military service, Steve Rogers volunteers for a top secret research project that turns him into Captain America, a superhero dedicated to defending America's ideals....



The Great Muppet Caper (6/26/1981)
In this second live-action Muppet film, intrepid journalists Kermit, Fozzie and Gonzo snag an assignment reporting on a British jewel heist. Arriving in England, the trio settles in at the raucous Happiness Hotel and seeks out socialite Lady Holiday...



Halloween (10/25/1978)
It was a cold Halloween night in 1963 when six year old Michael Audrey Myers brutally murdered his 17-year-old sister, Judith Margaret Myers. Fifteen years later he escapes from prison... He returns to his quiet hometown of Haddonfield, Illinois, whe...



Jurassic Park (6/11/1993)
Millionaire John Hammond launches a dinosaur theme-park...with real dinosaurs that he has cloned from DNA found encased in fossils.Hammond asks two dinosaur experts and a select group of observers to take a trial-run through the par...



Jurassic Park III (7/18/2001)
In need of funds for research, Dr. Alan Grant (Sam Neill) accepts a large sum of money to accompany Paul and Amanda Kirby (William H. Macy and Tea Leoni) on an aerial tour of the infamous Isla Sorna. It isn't long before all hell breaks loose...



The Lost World: Jurassic Park (5/23/1997)
Four years after Jurassic Park's genetically bred dinosaurs ran amok, multimillionaire John Hammond (Richard Attenborough) shocks chaos theorist Ian Malcolm (Jeff Goldblum) by revealing that Hammond has been breeding more beasties at a secret...


The Mummy (5/7/1999)
A full-scale re-imagining of Universal Pictures' seminal 1932 film, The Mummy is a rousing, suspenseful and horrifying epic about an expedition of treasure-seeking explorers in the Sahara Desert in 1925. Stumbling upon an ancient tomb, the hun...


The Mummy Returns (5/4/2001)
Deep within a shadowy chamber in the British Museum of London, an ancient force of terror is about to be reborn.It is 1933, the Year of the Scorpion. Eight years have passed since dashing legionnaire Rick O'Connell (Brendan Fra...



The Muppet Christmas Carol (12/11/1992)
Greetings, holiday movie fans and culture lovers, I am the Great Gonzo.or as I am better known to fans of this classic motion picture-literary legend Ch...



The Muppet Movie (5/31/1979)
After Kermit the Frog decides to pursue a movie career, he starts his cross-country trip from Florida to California. Along the way, he meets and befriends Fozzie Bear, Miss Piggy, Gonzo and rock musicians Dr. Teeth and the Electric Mayhem. When Kermi...



Shrek (5/18/2001)
Set in a strange, colorful land populated by fairy tale characters, SHREK is a hilarious comedy that will win over audiences of children and adults alike. Shrek (voiced by Mike Myers) is a fearsome green ogre living in isolation in his own cozy li...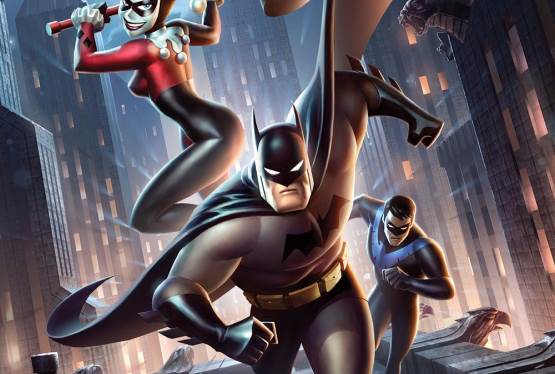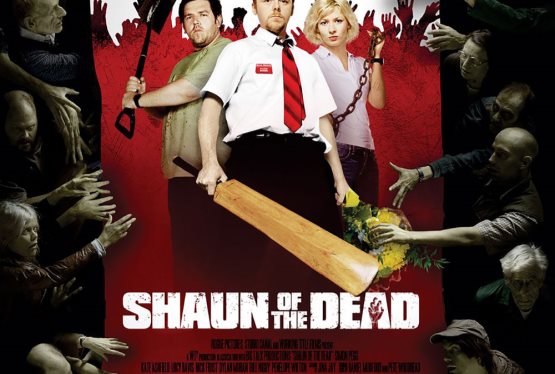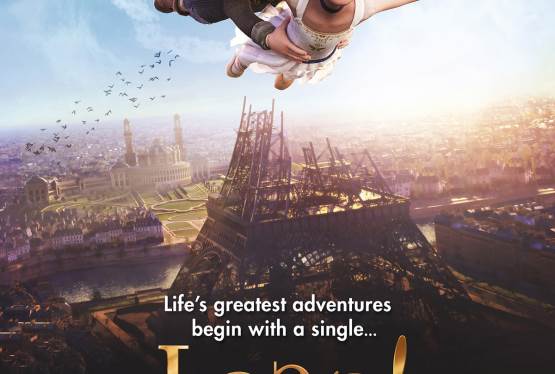 Leap!
WAS: $14.99
NOW: $12.99