with Ian McShane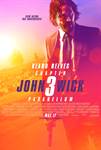 John Wick: Chapter 3 - Parabellum (2019)
In this third installment of the adrenaline-fueled action franchise, super-assassin John Wick (Keanu Reeves) returns with a $14 million price tag on his head and an army of bounty-hunting killers on his...
John Wick: Chapter 4 (2023)
John Wick (Keanu Reeves) takes on his most lethal adversaries yet in the upcoming fourth installment of the series. With the price on his head ever increasing, Wick takes his fight against the High Table...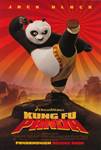 Kung Fu Panda (2008)
Po the panda (Jack Black) works in his family's noodle shop and dreams of becoming a kung-fu master. His dream becomes a reality when, unexpectedly, he must fulfill an ancient prophecy and study the skills...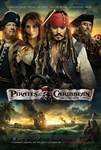 Pirates of The Caribbean: On Stranger Tides (2011)
Johnny Depp returns to his iconic role of Captain Jack Sparrow in an action-packed adventure. Crossing paths with the enigmatic Angelica (Penélope Cruz), he's not sure if it's love—or if she's a ruthless...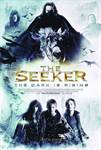 The Seeker: The Dark is Rising (2007)
When an otherwise normal young man learns that he's the last of a group of powerful warriors, he embarks on a dangerous quest through time to battle "The Dark", an evil threat to mankind that has already...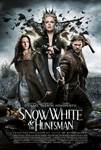 Snow White and the Huntsman (2012)
In the epic action-adventure Snow White and the Huntsman, Kristen Stewart (Twilight) plays the only person in the land fairer than the evil queen (Oscar(r) winner Charlize Theron) out to destroy her. But...