Jan 09, 2009 10:53 AM EST
Henry Poole Is Here
BURBANK, CA - Luke Wilson (The Royal Tenenbaums, Old School), stars in the funny, uplifting and poignant film Henry Poole Is Here, the story of a disillusioned man who attempts to hide from life, only to discover he cannot escape the forces of hope. Coming to DVD and Blu-ray on January 20, 2009, the film also stars Academy Award -nominee Adriana Barraza (Babel), Radha Mitchell (Finding Neverland), George Lopez (TV's "The George Lopez Show") and Cheryl Hines (TV's "Curb Your Enthusiasm," The Grand). Henry Poole Is Here is directed by Mark Pellington (The Mothman Prophecies). SRP is $29.98 for the DVD and $39.98 for the Blu-ray.

Audiences and critics have praised Henry Poole Is Here. Roger Ebert of Chicago Sun-Times called it, "a spiritual and heartwarming love story that will lift you up" and Richard Roeper of TV's "At The Movies" said, "This film really and truly moved me." Linda Stasi of the New York Post hailed the film as "a lighthearted fantasy with lovely moments and outstanding performances," while Jeffrey Lyons at TV's "NBC-Reel Talk" said it was "an absorbing, deeply-moving film." Robert Davis at Paste Magazine also called Henry Poole Is Here "a warmer version of It's a Wonderful Life."

His life turned upside down by circumstances beyond his control, Henry Poole (Wilson) offers full price on a cookie cutter house in a drab, middle-class, L.A. neighborhood through his perky realtor Meg (Hines). But just as he settles in to his indulgent isolation with a case of vodka and all the junk food he can eat, his neighbor, a well-meaning busybody named Esperanza (Barraza), drops by with a plate of homemade tamales and a whole lot of questions.

Despite his desire for solitude, Henry can't help noticing Dawn (Mitchell), the beautiful young divorcée next door and her daughter Millie (Morgan Lily), an eight-year-old amateur spy who hasn't spoken a word since her parents' break-up. Henry's self-imposed exile is shattered when Esperanza discovers a mysterious stain on Henry's stucco wall that is seen to have miraculous powers. She begins leading pilgrimages to the "holy site" and invites church officials, including her pastor, Father Salizar (Lopez), to inspect the apparition.

Although Henry remains skeptical, he finds himself gradually drawn back towards life, especially after his silent friendship with Millie brings him closer to Dawn. As news of the apparition spreads throughout the neighborhood and his feelings for Dawn grow, Henry realizes his plan to live out his days in quiet desperation is going to be much harder than he ever imagined.

From the beginning, director Pellington knew that music would be vital to the film's storytelling approach. He listened to the songs that inspired screenwriter Albert Torres, as well as Luke Wilson, and developed an amazing soundtrack including songs from Bob Dylan, The EELS, Badly Drawn Boy, Ben Harper, Blur, and Golden State.

In search of the perfect original theme song, Pellington, together with Overture Films, Lakeshore Records, and MySpace, the world's premier lifestyle portal, created an online songwriting contest. After more than 3,000 submissions to the Henry Poole Is Here official MySpace profile www.myspace.com/henrypooleishere, Lakeshore Records and Pellington selected 5 finalists. The MySpace community then voted for their favorite song and chose one written by Ron Irizarry (www.myspace.com/ronirizarry), a talented musician from Orlando, FL.

Ron Irizarry and his writing partner Joel Wild were flown to Los Angeles to star in the music video for their original winning song directed by Pellington and underwritten by Overture Films and Lakeshore Entertainment. The music video premiered exclusively on MySpace.com with the song included on the Henry Poole Is Here soundtrack. In addition, the video is part of the special features on the DVD release, along with "The Making of Henry Poole Is Here" featurette, audio commentary with Pellington and Torres, and an "All Roads Lead Home" music video.
Both the DVD and Blu-ray feature additional extras including deleted scenes with optional audio commentary and an additional commentary track with Pellington and Director of Photography Eric Schmidt. The Blu-ray offers additional bonus features via BD-Live, including access to exclusive deleted scenes and theatrical trailers.

About Anchor Bay Entertainment
Anchor Bay Entertainment is the home entertainment division of Starz Media, LLC. It includes the Manga Entertainment brand. It distributes feature films, children's entertainment, fitness, TV series, documentaries, anime and other filmed entertainment on DVD and Blu-ray formats. It is the exclusive distributor in the U.S. of the theatrical titles from Overture Films. Headquartered in Burbank, CA, Anchor Bay Entertainment has offices in Troy, MI, as well as Canada, the United Kingdom and Australia. Starz Media (www.starzmedia.com) is a controlled subsidiary of Liberty Media Corporation attributed to the Liberty Capital Group.

About Overture Films
Overture Films (www.overturefilms.net) develops, produces, acquires, and distributes feature length, theatrical motion pictures worldwide. The studio is a wholly owned unit of Starz Media, a controlled subsidiary of Liberty Media Corporation attributed to the Liberty Capital Group NASDAQ: LCAPA, LCAPB), a tracking stock group of Liberty Media Corporation. Its affiliated companies, Anchor Bay Entertainment and Starz Entertainment, make the films available domestically to viewers via home video, premium television, Internet and other outlets.


comments powered by

Disqus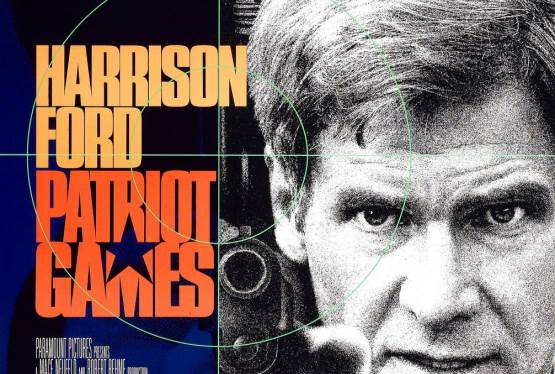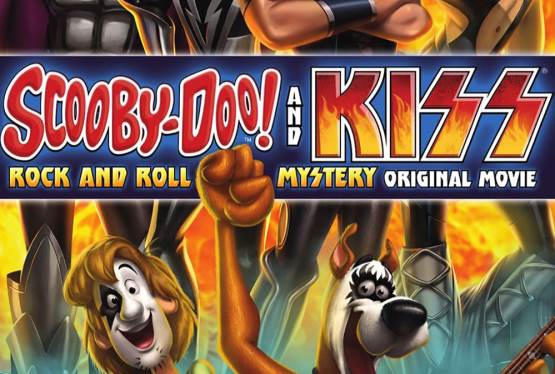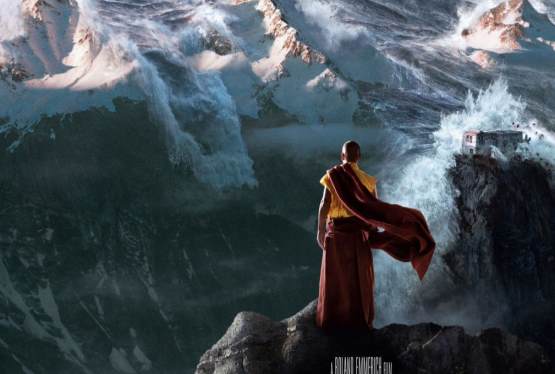 2012
WAS: $14.99
NOW: $9.99