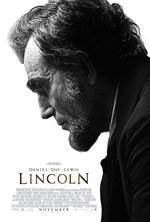 Tonight is the first debate between President Obama and Mitt Romney. Taking advantage of the expected 60 million viewers is Disney/Dreamworks, who will be airing their trailer for "Lincoln" tonight.

Lincoln will be released on November 16th. Fans can countdown to it's release with the iPhone Movie Countdown Clock App.

The studio has purchased ad time from ABC, CBS and CNN in am attempt to reach a large part of the highly targeted audience. The trailer will be a 2 minute spot aired during the first commercial break following the debate. The move is a smart one, not only targeting potential theatre goers, but Academy voting members.