Tron 3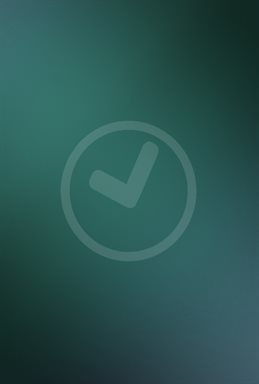 | | |
| --- | --- |
| Director: | |
| Writers: | Jesse Wigutow |
| Cast: | |
| Released: | Coming Soon |
| Studio: | Walt Disney Pictures |
| Genre: | Sci-Fi/Fantasy, Action/Adventure |
| Rating: | This Film Is Not Yet Rated |
Synopsis
No synopsis available.
SPONSORED STORIES
Comments

Courtesy of
Movie Hype App
nabil_aburas
Omg
04/23/2015 9:38 PM EDT
j_diggs83
Can't wait!
02/08/2015 1:43 PM EDT
lc
Cool
12/27/2013 12:44 PM EDT
awesome
I am waiting for tron 3
05/22/2013 11:34 AM EDT
mcqueen_2013
Even though the first one didn't get great reviews, it was AWSOME. Can't wait for this one!!!!
05/11/2013 1:16 PM EDT
reginald
Yes can't wait
04/24/2013 3:24 PM EDT
dom
AHHH YEEEAAAHH
04/17/2013 12:35 AM EDT
philipnovcrete
Tron legacy is the second one, the first one is really old
04/02/2013 1:33 PM EDT
iboddy
same here
03/14/2013 9:21 PM EDT
posidensson41401
Me either
03/07/2013 7:02 PM EDT
Tron 3 images are © Walt Disney Pictures. All Rights Reserved.
Tron 3 Put on Chopping Block by Disney
05/30/2015 9:35 AM EDT
"Tron 3", the latest installment in the Disney-created franchise, has been put on hold indefinitely.  The company announced that they simply couldn't find room for the film in its slate to release it within the next 3 years.An executive with Disney stated, "We had never greenlit the movie, but it was in development for some time. Things in the queue got ahead of it and we have such a big slate out...
More>>
Disney's Tron Will Be Back With Third Installment
03/11/2015 12:17 PM EDT
Disney will be releasing another Tron film, and it will begin shooting this fall in Vancouver.The third film in the franchise will once again star Garett Hedlund, but no one else in confirmed to star as of yet. Joseph Kosinski will most likely direct the film, but nothing official has been announced as of yet.  Countdown to the release of Tron 3 with the The Movie Hype App....
More>>
Garrett Hedlund to Return for Tron 3
12/14/2012 3:16 PM EDT
Garrett Hedlund, star of "TRON: Legacy", has signed on to reprise his role as Sam Flynn in the third film of the franchise.Hedlund had mentioned the fact while doing publicity for his film "On the Road", saying "You know, yeah, I'm very excited, Disney's very excited."Also brought on board was Jesse Wigutow to rewrite the script, and Joseph  Kosinski as director. Countdown to the release of Tron 3...
More>>
Disney Moves Forward with Tron 3
12/06/2012 8:07 PM EDT
Disney look set to go ahead with a third TRON movie, with The Hollywood Reporter stating that screenwriter Jesse Wigutow has signed on to the as-yet-untitled project. Wigutow will rewrite the current script that was drafted by David DiGilio, Edward Kitsis and Adam Horowitz.The sequel to the 2010 movie TRON: Legacy is thought to be based around an exploration of life and death in the digital world,...
More>>
Disney's Tron 3 To Begin Production In 2014
03/09/2012 1:53 PM EDT
There was 28 years between the original Tron and Tron Legacy but luckily for Tron fans there wait may not have to be that long for a further instalment in the franchise. Bruce Boxleitner who plays both Alan Bradley and Tron has been speaking to I Am Rogue stating he expected a third film to get underway sometime in 2014.Ever since Tron Legacy hit theaters there has been talk of a third movie and i...
More>>
"Tron" Film In the Works?
04/11/2011 3:35 PM EDT
Disney has plans on making another installment of the "Tron" series of films, according to director Joseph Kosinski."I think we will pick with where Tron: Legacy left off with Quorra [Olivia Wilde] in the real world and what does that mean and the possibilities it opens up for the next chapter. It's that relationship between the two of them that's the next step.""Tron:Legacy" alone profited nearly...
More>>
"Tron" Clip Not a Trailer for Third Movie
03/14/2011 10:27 AM EDT
Rumors were swirling around a few months ago about a trailer for a possible upcoming third "Tron" movie.The rumors have been proven to be incorrect about a third movie, but there is a small clip on the upcoming disc set for "Tron:Legacy" that is meant to be more of an ending to the film.The clip, titled "Tron: The Next Day", is said to be one of two clips featured in the set. Below is the clip....
More>>
Tron:Uprising to Air on Disney XD
03/04/2011 5:00 PM EDT
"Tron" will return once again, but not as another high budget film. "Tron: Uprising" will become the newest vehicle for the franchise. It will be an animated series that is scheduled to air in the summer of 2012 on Disney XD.Voicing the series will be Elijah Wood, Emmanuelle Chriqui, Mandy Moore, Paul Reubens, Nate Corddry, Lance Henriksen and Bruce Boxleitner. A trailer for the show will be appea...
More>>
Disney Launches Tron For iPhone and iPod at Comic-Con Serving Fa...
07/23/2010 5:01 PM EDT
SAN DIEGO, Calif. July 23, 2010 - With "ComiTRON" in full swing at the SanDiego Comic-Con International Convention, Disney Interactive Media Group's newly launched TRON app (www.itunes.com/app/tron) for the iPhone(r) andiPod(r) touch is a must-have for attendees. By downloading the TRON app, attendees can "Enter the Grid" by checking in at the show via the phone'sGPS system, which also updates the...
More>>
Crowds at Comic-Con go crazy for TRON: Legacy
07/26/2009 8:48 PM EDT
Given the firestorm that that "TRON" test footage created at last year's Comic-Con … Well, it only made sense that the creative team behind this highly anticipated follow-up to that landmark 1982 film would then return to San Diego to reveal even more to this year's attendees. The only problem is … Director Joseph Kosinski just completed principal photography on "TRON: Legacy" last week. Which mea...
More>>
GAME OVER for TRON's First Director
08/01/2008 1:04 PM EDT
t's been a week now since that "TR2N" teaser trailer ran at Comic-Con. And Disneyana & sci-fi fans are desperate for additional information about this Summer 2010 release.   Well, let me share some info that I'm sure will send all of you "TRON" fanboys out there straight off the Game Grid. Guess who's the real power-behind-the-throne (The Master Control Program, if you will) on this particular Wal...
More>>