Entertainment News Archive
Entertainment News Before 3/31/2019

Steve Buscemi to Receive CinemaCon's Cinema Icon Award
Mitch Neuhauser, Managing Director of CinemaCon, has announced that Steve Buscemi will receive this year's "Cinema Icon Award". Buscemi will be presented with this special honor at the "CinemaCon Big Screen Achievement Awards" ceremony taking place on the...

Cast of Terminator: Dark Fate to Receive CinemaCon's Ensemble Award
Mitch Neuhauser, Managing Director of CinemaCon, has announced that the cast of Terminator: Dark Fate, Linda Hamilton, Natalia Reyes, Mackenzie Davis, and Gabriel Luna, will receive this year's "CinemaCon® Ensemble Award." The will be presented with the aw...

Angelina Jolie In Talks for Marvel's The Eternals
Angelina Jolie is said to be in talks to star in Disney/Marvel's The Eternals. The reports have not yet been confirmed.The story is about near-immortals, The Eternals, who, along with another group called the Deviants, were created by cosmic beings called the Celes...

New Stranger Things Mazes Coming to Universal Studios' Hallowe...
Universal Studios has announced that Netflix's supernatural thriller, "Stranger Things" will be returning to "Halloween Horror Nights" 2019 at Universal Studios Hollywood and Universal Orlando Resort. The attraction will feature all-new mazes inspir...
Win A Copy of Kim Possible (Live Action) On DVD From Walt Disn...
Did you grow up watching Kim Possible on the Disney Channel? Did you love the action and adventure that Kim and her friends went through? Do you want to own the movie on DVD? Well now is your chance!!! Walt Disney Studios and FlickDirect would like to give one pe...

Zoe Lister-Jones Set to Write and Direct Craft Reboot
It has been announced by Blumhouse and Columbia Pictures that Zoe Lister-Jones has been chosen to write and direct The Craft reboot.The original film was released in 1996 and starred Robin Tunney, Fairuza Balk, Neve Campbell, Christine Taylor, and Skeet Ulrich. It followed t...

Jamie Lee Curtis to Receive CinemaCon's Vanguard Award
Mitch Neuhauser, Managing Director of CinemaCon, has announced that Jamie Lee Curtis will receive this year's "CinemaCon® Vanguard Award." She will receive the award on the evening of Thursday, April 4, at The Colosseum at Caesars Palace during the CinemaCon co...

Ben Affleck Talks Accountant Sequel
Ben Affleck was out and about doing press recently for "Triple Frontier", the Netflix film he stars in, and was asked about a possible sequel to his film "The Accountant".Affleck told Collider, "Yeah, I hope so. I would love to. We've talked about ki...

Enter For Your Chance To Win Aquaman on 4K UHD
DC Comics has been delighting audiences with their superhero movies for years and in 2017 they introduced us to the Justice League giving us a glimpse of what to expect in the future. This past holiday Season, they delivered with Jason Momoa (Game of Thrones) starring...

Apple Announces Apple TV+ Details
Apple held a press conference today and disclosed some information about its upcoming streaming service, Apple TV+. The presentation featured Apple's Tim Cook, along with Steven Spielberg and Oprah Winfrey.The presentation also featured a sizzle reel in which stars, incl...
SPONSORED LINKS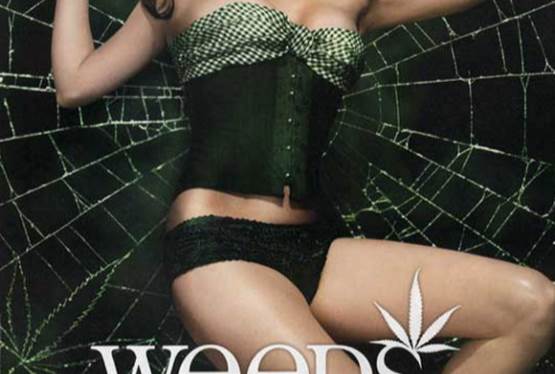 Weeds
WAS: $23.99
NOW: $9.99