Movie Trailers, Movie and Television Clips, Celebrity Interviews
Welcome to the media department here at FlickDirect, your source for movies, television shows, and more! In association with our partners in the media we are able to provide you, our guests, with audio visual content to stimulate even the most cynical movie/television watcher. All content is ® to their respective owners and all rights are reserved. Everyone have their popcorn ready? Now enough talking....lets get on with the show!
Also, be sure to subscribe to
FlickDirect
,
Flick2
, and
Movie Hype App
YouTube Channels.
After the stories of Jango and Boba Fett, another warrior emerges in the Star Wars universe. &...

In Disney+'s holiday comedy "Noelle," Kris Kringle's daughter is full of Chr...
Sonic The Hedgehog is speeding to theatres for a big screen adventure for the whole family! Watch th...

Hacker/arcade owner Kevin Flynn is desperate to prove that the hottest videogames from ENCOM were s...
What you can't see can hurt you. Emmy winner Elisabeth Moss (Us, Hulu's The Handmaid&rsq...

One last time. #BadBoysForLife – watch the new trailer now. In theaters January 17. The Bad Bo...
Based on the best-selling fantasy series, The Witcher is an epic tale of fate and family. Geralt of...

Arnold Schwarzenegger (TERMINATOR 2: JUDGMENT DAY) is Captain Ivan Danko, a by-the-book Russian dete...
More than two decades have passed since Sarah Connor prevented Judgment Day, changed the future, and...

After a young mother murders her family in her own house, a detective attempts to investigate the my...
Vin Diesel is #Bloodshot. Based on the best-selling comic book - watch the trailer now. 2.21.20 Base...

Directed by Clint Eastwood and based on true events, "Richard Jewell" is a story of what...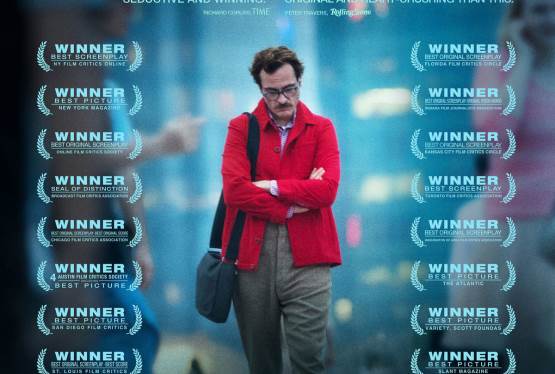 Her
WAS: $14.99
NOW: $12.99