Transformers: The Last Knight (2017)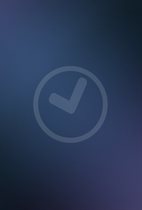 | | |
| --- | --- |
| Director: | |
| Cast: | |
| Released: | Friday, June 23, 2017 |
| Studio: | Paramount Pictures |
| Genre: | Sci-Fi/Fantasy, Action/Adventure |
| Rating: | This Film Is Not Yet Rated |
Synopsis
No synopsis available.
Comments

Courtesy of
Movie Hype App
aidan031xd
Now with Michael bay as the fx supervisor (I'm joking)
4/11/2016 4:27 PM EDT
moonxwolfx
I hope that one huge deception rises up! 😂
3/19/2016 8:08 PM EDT
coreyanthony26
Mark Wahlberg better be back in this Action Pack Movie
3/10/2016 8:39 PM EDT
donnymt
Why did they have to get rid of Sam
1/27/2016 9:23 PM EDT
dangahh
This movie is going to be awesome!!!!
8/14/2015 10:47 PM EDT
kinglen9
all these f***ing transformers movies
8/6/2015 1:14 AM EDT
starlord44thefar
Michael bays just killing the franchise, he just makes explosions look BORING thx to him
8/1/2015 8:32 AM EDT
rubberduck(300
What if there was a girl who was the leader of the decepticons
6/27/2015 11:56 PM EDT
rockie200
Wow
6/21/2015 12:36 AM EDT
duplicate
who knew?
5/10/2015 9:57 PM EDT
ag
Hmmm.....
4/22/2015 5:49 PM EDT
movieman24
In This Movie the whole Planet of Transformers better die off cause it has been going on for way too long
3/26/2015 11:43 PM EDT
grig007
U gotta be kiddin me
3/25/2015 2:42 PM EDT
rellmac16
A lot sooner than I thought
12/1/2014 11:53 PM EDT
wesleyprime0812
Yes I want to see it
10/26/2014 6:08 PM EDT
Transformers: The Last Knight images are © Paramount Pictures. All Rights Reserved.
Josh Duhamel Confirms Return to Transformers
5/18/2016 1:03 PM EDT
Josh Duhamel, who starred in the first three Transformer films, will be returning to the franchise.  The actor tweeted out the following:"Lieutenant Colonel Lennox reporting for duty. Let's do this. #transformers"Duhamel, who portrayed Lt. Col. Lennox, skipped the last film, Age of Extinction, but will be back for the upcoming "Transformers: The Last Knight".The franchise will be releasing their f...
More>>
Michael Bay Confirms His Return for Transformers 5
1/5/2016 9:50 AM EDT
It has been confirmed by Michael Bay, himself, that he will be returning to direct Transformers 5.  Bay made the announcement while doing promotion for his upcoming film, "13 Hours".It is also expected that Mark Wahlberg will be returning to franchise, as well as Lorenzo di Bonaventura, who will be producing. While plot details for the newest installment aren't released yet, it is said that Wahlbe...
More>>
Michael Bay Will Stay On for Fifth Transformer Film
7/1/2014 3:49 PM EDT
It has been reported that Michael Bay will be directing the next installment of the Transformers franchise, "Transformers 5".Bay has agreed to come back on board, but under one condition - he wants to make a "smaller" film first.  These means that the film will most likely not be released in 2016.  Ben Kendrick, producer for the film, said in a statement, "I think it's one of those classic things ...
More>>