Coming Soon To A Theater Near You
Knock At The Cabin

Tickets
Opens: 2/3/2023
While vacationing at a remote cabin, a young girl and her parents are taken hostage by four armed strangers who demand that the family make an unthinkable choice to avert the apocalypse. With limited access...

Magic Mike's Last Dance

Tickets
Opens: 2/10/2023
Just in time for Valentine's Day comes the third installment of the blockbuster "Magic Mike" film franchise, the musical comedy "Magic Mike's Last Dance." The creative team behind the first film, which...

Ant-Man and the Wasp: Quantumania
Opens: 2/17/2023
In the film, which officially kicks off phase 5 of the Marvel Cinematic Universe, Super-Hero partners Scott Lang (Paul Rudd) and Hope Van Dyne (Evangeline Lilly) return to continue their adventures...
Cocaine Bear
Opens: 2/24/2023
Inspired by the 1985 true story of a drug runner's plane crash, missing cocaine, and the black bear that ate it, this wild dark comedy finds an oddball group of...

Creed III
Opens: 3/3/2023
After dominating the boxing world, Adonis Creed (Michael B. Jordan) has been thriving in both his career and family life. When a childhood friend and former boxing prodigy, Damian (Jonathan Majors), resurfaces...

65
Opens: 3/10/2023
After a catastrophic crash on an unknown planet, pilot Mills (Adam Driver) quickly discovers he's actually stranded on Earth…65 million years ago. Now, with only one chance at rescue, Mills and the only...

Scream VI
Opens: 3/10/2023
In a city of millions, no one hears you scream.Following the latest Ghostface killings, the four survivors leave Woodsboro behind and start a fresh chapter. In Scream VI, Melissa Barrera ("Sam Carpenter"),...

Shazam! Fury of the Gods
Opens: 3/17/2023
From New Line Cinema comes "Shazam! Fury of the Gods," which continues the story of teenage Billy Batson who, upon reciting the magic word "SHAZAM!," is transformed into his adult Super Hero alter ego,...
John Wick: Chapter 4
Opens: 3/24/2023
​​John Wick (Keanu Reeves) uncovers a path to defeating the High Table. But before he can earn his freedom, Wick must face off against a new enemy with powerful alliances across the globe and forces that...
Dungeons & Dragons: Honor Among Thieves
Opens: 3/31/2023
A charming thief and a band of unlikely adventurers undertake an epic heist to retrieve a lost relic, but things go dangerously awry when they run afoul of the wrong people. Dungeons & Dragons: Honor...


Renfield
Opens: 4/14/2023
Evil doesn't span eternity without a little help. In this modern monster tale of Dracula's loyal servant, Nicholas Hoult (Mad Max: Fury Road, X-Men franchise) stars as Renfield, the...
Evil Dead Rise
Opens: 4/21/2023
New Line Cinema and Renaissance Pictures present a return to the iconic horror franchise, "Evil Dead Rise," from writer/director Lee Cronin ("The Hole in the Ground"). The movie stars Lily Sullivan ("I...
SPONSORED LINKS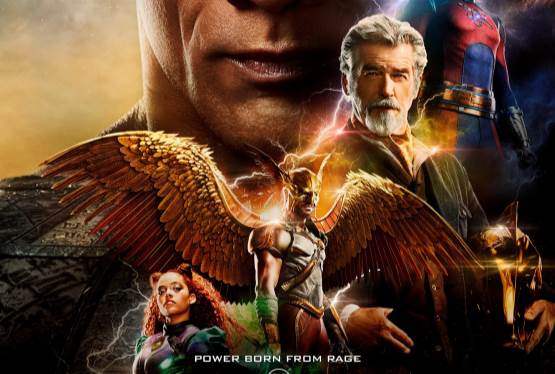 Black Adam
Physical Media: 4K UHD Review
Jan 02, 2023 EST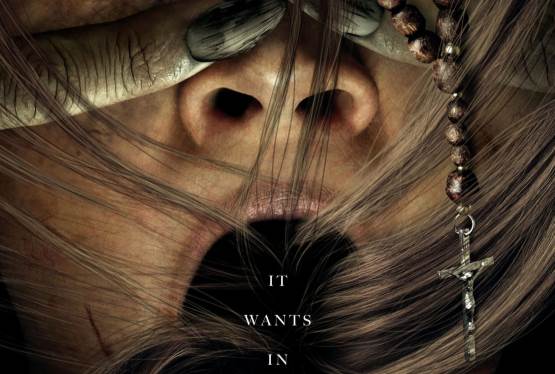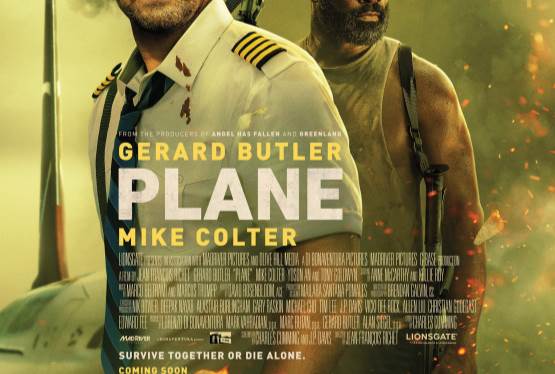 Plane
Movie / Film Review
Jan 12, 2023 EST