Coming Soon To A Theater Near You

Crimes of The Future

Tickets
Opens: 6/3/2022
As the human species adapts to a synthetic environment, the body undergoes new transformations and mutations. With his partner Caprice (Léa Seydoux), Saul Tenser (Viggo Mortensen), a celebrity performance...

Fire Island
Opens: 6/3/2022
Set in the iconic Pines, Andrew Ahn's FIRE ISLAND is an unapologetic, modern-day rom-com showcasing a diverse, multicultural examination of queerness and romance. Inspired by the timeless pursuits from...

Ultra Violet & Black Scorpion
Opens: 6/3/2022
Violet Rodriguez, an everyday Mexican American teen, is chosen by a magical luchador mask which transforms her into Ultra Violet, a superhero fighting crime alongside her luchador uncle, Cruz, also known...

The Villains of Valley View
Opens: 6/3/2022
When teenage supervillain Havoc stands up to the head of the League of Villains, her family is forced to change their identities and relocate to a sleepy Texas suburb. With the help of her effervescent...
Ms. Marvel
Opens: 6/8/2022
Marvel Studios' "Ms. Marvel" is a new, original series that introduces Kamala Khan, a Muslim American teenager growing up in Jersey City. An avid gamer and a voracious fan-fiction scribe, Kamala is a Super...

Jurassic World Dominion

Tickets
Opens: 6/10/2022
This summer, experience the epic conclusion to the Jurassic era as two generations unite for the first time. Chris Pratt and Bryce Dallas Howard are joined by Oscar®-winner Laura Dern, Jeff Goldblum and...

Lightyear
Opens: 6/17/2022
The sci-fi action-adventure presents the definitive origin story of Buzz Lightyear—the hero who inspired the toy—introducing the legendary Space Ranger who would win generations of fans. Chris Evans...

The Black Phone
Opens: 6/24/2022
The phone is dead. And it's ringing.Director Scott Derrickson returns to his terror roots and partners again with the foremost brand in the genre, Blumhouse, with a new horror thriller.Finney Shaw, a shy...

Elvis
Opens: 6/24/2022
From Oscar-nominated visionary filmmaker Baz Luhrmann comes Warner Bros. Pictures' drama "Elvis," starring Austin Butler and Oscar winner Tom Hanks.The film explores the life and music of Elvis Presley...

Minions: The Rise of Gru
Opens: 7/1/2022
In the heart of the 1970s, amid a flurry of feathered hair and flared jeans, Gru (Oscar® nominee Steve Carell) is growing up in the suburbs. A fanboy of a supervillain supergroup known as the Vicious 6,...

Thor: Love and Thunder
Opens: 7/8/2022
Thor: Love and Thunder finds Thor (Chris Hemsworth) on a journey unlike anything he's ever faced – a quest for inner peace. But his retirement is interrupted by a galactic killer known as Gorr the God...

Nope
Opens: 7/22/2022
"What's a bad miracle?" Oscar® winner Jordan Peele disrupted and redefined modern horror with Get Out and then Us. Now, he reimagines the summer movie with a new pop nightmare:...

Bullet Train
Opens: 7/29/2022
An experienced assassin finds himself battling other professional killers while trying to retrieve a briefcase aboard a speeding bullet train.

Easter Sunday
Opens: 8/5/2022
Stand-up comedy sensation Jo Koy (Jo Koy: In His Elements, Jo Koy: Comin' in Hot) stars as a man returning home for an Easter celebration with his riotous, bickering, eating, drinking, laughing, loving...

Luck
Opens: 8/5/2022
From Skydance Animation comes the story of Sam Greenfield, the unluckiest person in the world! Suddenly finding herself in the never-before-seen Land of Luck, she must unite with the magical creatures...

She-Hulk: Attorney at Law
Opens: 8/17/2022
"She-Hulk: Attorney at Law" follows Jennifer Walters as she navigates the complicated life of a single, 30-something attorney who also happens to be a green 6-foot-7-inch superpowered hulk. The nine-episode...
House of the Dragon
Opens: 8/21/2022
Based on George R.R. Martin's "Fire & Blood," the series, set 200 years before the events of "Game of Thrones," tells the story of House Targaryen.

Samaritan
Opens: 8/26/2022
A boy sets out on a journey to see if a mythic superhero is still alive.
SPONSORED LINKS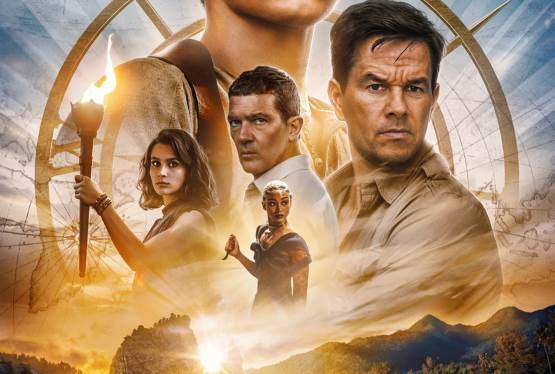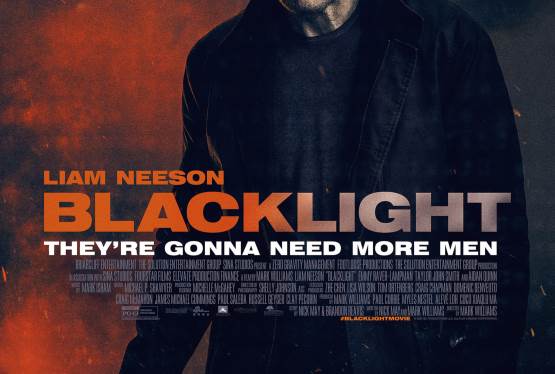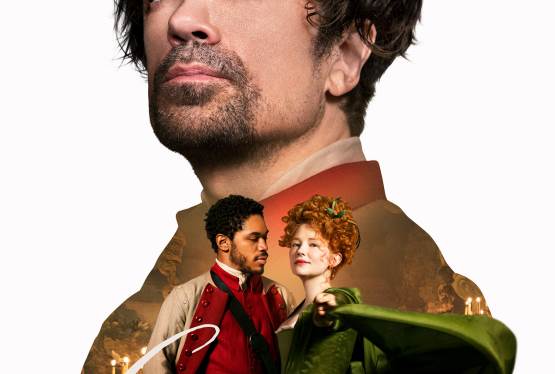 Cyrano
Blu-ray Review
May 02, 2022 EST