Coming Soon To A Theater Near You

Empire of Light

Tickets
Opens: 12/9/2022
From Academy Award®-winning director and writer Sam Mendes, EMPIRE OF LIGHT is a moving drama about the power of human connection during turbulent times. Set in and around a faded old cinema...

Guillermo del Toro's Pinocchio
Opens: 12/9/2022
Academy Award®-winning director Guillermo del Toro and award winning, stop-motion legend Mark Gustafson reimagine the classic Carlo Collodi tale of the fabled wooden boy with a whimsical tour de force...

Avatar: The Way of Water

Tickets
Opens: 12/16/2022
Set more than a decade after the events of the first film, "Avatar: The Way of Water" begins to tell the story of the Sully family (Jake, Neytiri, and their kids), the trouble that follows them, the lengths...

I Wanna Dance With Somebody
Opens: 12/21/2022
Discovered by record executive Clive Davis, Whitney Houston rises to fame in the 1980s to become one of the greatest singers of her generation.

Babylon
Opens: 12/23/2022
From Damien Chazelle, BABYLON is an original epic set in 1920s Los Angeles led by Brad Pitt, Margot Robbie and Diego Calva, with an ensemble cast including Jovan Adepo, Li Jun Li and Jean Smart. A tale...

Glass Onion: A Knives Out Mystery
Opens: 12/23/2022
In the follow up to Rian Johnson's KNIVES OUT, Detective Benoit Blanc travels to Greece to peel back the layers of a mystery involving a new cast of colorful suspects.

M3gan
Opens: 1/13/2023
From the most prolific minds in horror—James Wan, the filmmaker behind the Saw, Insidious and The Conjuring franchises, and Blumhouse, the producer of the Halloween films, The Black Phone, and The Invisible...
The Last of Us
Opens: 1/15/2023
Joel and Ellie must survive ruthless killers and monsters on a trek across America after an outbreak.
Knock At The Cabin
Opens: 2/3/2023
While vacationing at a remote cabin, a young girl and her parents are taken hostage by four armed strangers who demand that the family make an unthinkable choice to avert the apocalypse. With limited access...

Ant-Man and the Wasp: Quantumania
Opens: 2/17/2023
In the film, which officially kicks off phase 5 of the Marvel Cinematic Universe, Super-Hero partners Scott Lang (Paul Rudd) and Hope Van Dyne (Evangeline Lilly) return to continue their adventures...

Creed III
Opens: 3/3/2023
After dominating the boxing world, Adonis Creed (Michael B. Jordan) has been thriving in both his career and family life. When a childhood friend and former boxing prodigy, Damian (Jonathan Majors), resurfaces...
SPONSORED LINKS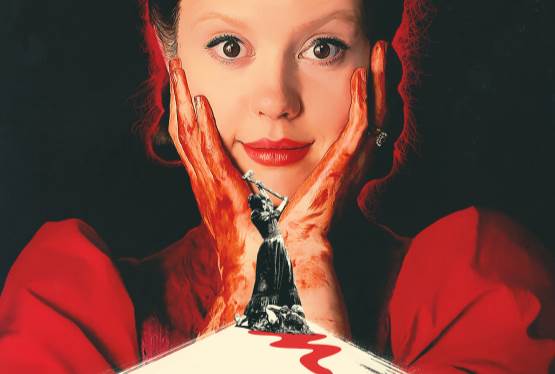 Pearl
Blu-ray Review
Nov 15, 2022 EST