Coming Soon To A Theater Near You
The Winchesters
Opens: 10/11/2022
Before Sam and Dean, there was John and Mary. Told from the perspective of narrator Dean Winchester, this is the epic, untold love story of how John met Mary, and how they put it all on the line to not...

Beyond The Neon
Opens: 10/14/2022
Based on true accounts, a Las Vegas escort is recognized by her sister in a viral social experiment video. Looking to reunite the sisters, and secretly motivated to capture the reunion on camera, Joey...
Halloween Ends
Opens: 10/14/2022
This is Laurie Strode's last stand. After 45 years, the most acclaimed, revered horror franchise in film history reaches its epic, terrifying conclusion as Laurie Strode faces off for the last time against...

The Banshees of Inisherin
Opens: 10/21/2022
Set on a remote island off the west coast of Ireland, THE BANSHEES OF INISHERIN follows lifelong friends Pádraic and Colm, who find themselves at an impasse when Colm unexpectedly puts an end to their...

Black Adam
Opens: 10/21/2022
In ancient Kahndaq, Teth Adam was bestowed the almighty powers of the gods. After using these powers for vengeance, he was imprisoned, becoming Black Adam. Nearly 5,000 years have passed and Black Adam...

Ticket To Paradise
Opens: 10/21/2022
Academy Award® winners George Clooney and Julia Roberts reunite on the big screen as exes who find themselves on a shared mission to stop their lovestruck daughter from making the same mistake they once...

Prey For The Devil
Opens: 10/28/2022
Sister Ann (Jacqueline Byers) believes she is answering a calling to be the first female exorcist... but who, or what, called her? In response to a global rise in demonic possessions, Ann seeks out a place...
Wendell & Wild
Opens: 10/28/2022
From the delightfully wicked minds of Henry Selick and Jordan Peele, comes Wendell & Wild, an animated tale about scheming demon brothers Wendell (Keegan-Michael Key) and Wild (Peele) - who enlist...

Enola Holmes 2
Opens: 11/4/2022
Now a detective-for-hire like her infamous brother, Enola Holmes takes on her first official case to find a missing girl, as the sparks of a dangerous conspiracy ignite a mystery that requires the help...


The Menu
Opens: 11/18/2022
A couple, Margot (Anya TaylorJoy) and Tyler (Nicholas Hoult), travel to a coastal island in the Pacific Northwest to eat at an exclusive restaurant, Hawthorn, where the reclusive, globally celebrated Chef...

Strange World
Opens: 11/23/2022
The feature film introduces a legendary family of explorers, the Clades, as they attempt to navigate an uncharted, treacherous land alongside a motley crew that includes a mischievous blob, a three-legged...

Disenchanted
Opens: 11/24/2022
Giselle upsets the balance of Andalasia and the real world.

Willow
Opens: 11/30/2022
An epic period fantasy series with a modern sensibility set in an enchanted land of breathtaking beauty, "Willow" features a diverse international cast with Jonathan Kasdan, Ron Howard, Wendy Mericle,...

Violent Night
Opens: 12/2/2022
To hell with "all is calm."When a team of mercenaries breaks into a wealthy family compound on Christmas Eve, taking everyone inside hostage, the team isn't prepared for a surprise combatant: Santa Claus...

Avatar: The Way of Water
Opens: 12/16/2022
Set more than a decade after the events of the first film, "Avatar: The Way of Water" begins to tell the story of the Sully family (Jake, Neytiri, and their kids), the trouble that follows them, the lengths...

I Wanna Dance With Somebody
Opens: 12/21/2022
Discovered by record executive Clive Davis, Whitney Houston rises to fame in the 1980s to become one of the greatest singers of her generation.

Glass Onion: A Knives Out Mystery
Opens: 12/23/2022
In the follow up to Rian Johnson's KNIVES OUT, Detective Benoit Blanc travels to Greece to peel back the layers of a mystery involving a new cast of colorful suspects.
SPONSORED LINKS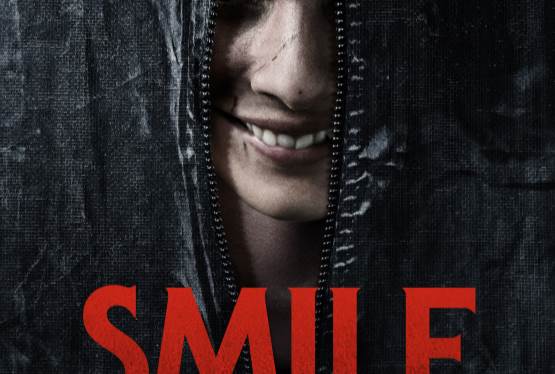 Smile
Theatrical Review
Sep 30, 2022 EST