Discover the Latest Blockbuster Hits - Find Currently Showing Movies with FlickDirect's Movie Database
FlickDirect is your ultimate destination for the latest movie news and reviews. Our movie database is comprehensive, featuring trailers, synopses, and more for all the latest releases. Whether you're a movie buff looking for the next must-see film, or simply seeking a fun evening of entertainment, FlickDirect has everything you need. Stay up-to-date on the latest Hollywood news and find your new favorite movie with just a few clicks. Discover the magic of the silver screen with FlickDirect.
Coming Soon To A Theater Near You

Wonka
Opens: 12/15/2023
Based on the extraordinary character at the center of Charlie and the Chocolate Factory, Roald Dahl's most iconic children's book and one of the best-selling children's books of all time, "Wonka" tells...

American Fiction
Opens: 12/22/2023
AMERICAN FICTION is Cord Jefferson's hilarious directorial debut, which confronts our culture's obsession with reducing people to outrageous stereotypes. Jeffrey Wright stars as Monk, a frustrated novelist...

Migration
Opens: 12/22/2023
This holiday season, Illumination, creators of the blockbuster Minions, Despicable Me, Sing and The Secret Life of Pets comedies, invites you to take flight into the thrill of the unknown with a funny,...

Rebel Moon
Opens: 12/22/2023
A young woman seeks out warriors from other planets to fight the tyrannical armies terrorizing her peaceful colony.
Aquaman and The Lost Kingdom
Opens: 12/25/2023
in the title role. The film reveals the origin story of half-human, half-Atlantean Arthur Curry and takes him on the journey of his lifetime—one that will not only force him to face who he really...

The Color Purple
Opens: 12/25/2023
A story of love and resilience based on the novel and the Broadway musical, THE COLOR PURPLE is a decades-spanning tale of one woman's journey to independence. Celie faces many hardships in her life, but...

The Beekeeper
Opens: 1/12/2024
In The Beekeeper, one man's brutal campaign for vengeance takes on national stakes after he is revealed to be a former operative of a powerful and clandestine organization known as "Beekeepers."

Mean Girls
Opens: 1/12/2024
From the comedic mind of Tina Fey comes a new twist on the modern classic, MEAN GIRLS. New student Cady Heron (Angourie Rice) is welcomed into the top of the social food chain by the elite group of popular...

Argylle
Opens: 2/2/2024
The greater the spy, the bigger the lie.From the twisted mind of Matthew Vaughn (Kingsman franchise, Kick-Ass) comes Argylle, a razor-witted, reality-bending, globe-encircling spy thriller.Bryce Dallas...

Madame Web
Opens: 2/14/2024
Spin-off of "Spider-Man," centering on a clairvoyant mutant named Madame Web.
SPONSORED LINKS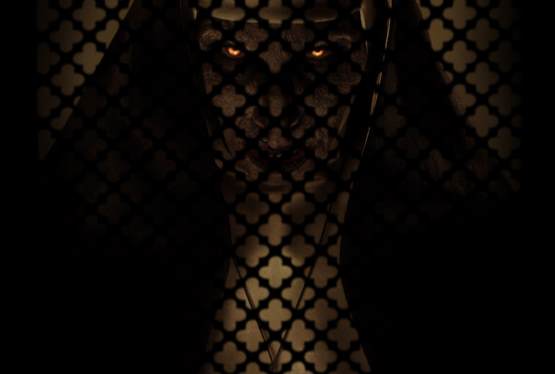 The Nun II
Physical Media: 4K UHD Review
Nov 12, 2023 EST