The Dark Tower (2017)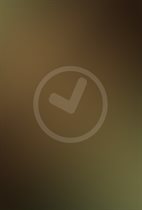 | | |
| --- | --- |
| Released: | Friday, January 13, 2017 |
| Studio: | Columbia Pictures |
| Genre: | Sci-Fi/Fantasy |
| Rating: | This Film Is Not Yet Rated |
Synopsis
No synopsis available.
Comments

Courtesy of
Movie Hype App
cage20
Finally!!! Don't let me down!
10/20/2015 5:16 AM EDT
The Dark Tower images are © Columbia Pictures. All Rights Reserved.
Idris Elba and Matthew McConaughey to Star in Stephen King's The...
3/1/2016 11:46 AM EDT
It has been announced that Idris Elba and McConaughey will be starring in the upcoming film adaptation of Stephen King's The Dark Tower.King had taken to Twitter to make the announcement, followed by tweets from Elba and McConaughey.  Elba will be playing the role of Roland Deschain, the gunslinger, and McConaughey will play the "man in black," the mysterious sorcerer. There is no word yet on whic...
More>>
Nikolaj Arcel Top Choice to Direct The Dark Tower
6/2/2015 11:46 AM EDT
Things are progressing with The Dark Tower film, which is based off the Stephen King book series. It is said that talks will begin soon with Nikolaj Arcel (The Girl With The Dragon Tattoo), who is a top choice for directing as well as doing a rewrite for the film. Arcel is a huge fan of the Dark Tower series, which impressed the studios. He reportedly taught himself English in order to read the no...
More>>
J.J. Abrams To Release Stephen King's Dark Tower
9/3/2009 2:39 PM EDT
J.J. Abrams and Damon Lindelof may be releasing a "Dark Tower" film, according to comicbookmovie.com. The pair has recently bought the rights to the series from Stephen King. Don't look for the film to near in the future, however. "We're just so focused on finishing 'Lost' that it's really hard to think about anything else. The last thing we want to think about is how to adapt a seven book series ...
More>>