Film and Television Reviews
Reviews By Nathan M Rose
Here at FlickDirect, our goal is to provide up-to-date reviews on theatrical, home entertainment, and television series. Check out the scoop on upcoming films or programming, and even our take on the classics.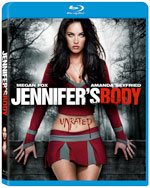 Jennifer's Body

(Nathan M Rose) 01/10/2010 12:56 PM EDT
Writer Diablo Cody, after the critically acclaimed success of Juno, decided to do a 180 for her next project, and dabbled in the occult with Jennifer's Body. Harkening back-to-black comedies of the past sexy temptress Megan Fox (Transformers), is a seductive cheerleader who takes evil to a whole new level after she is possessed by a sinister demon... Read More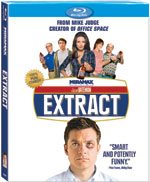 Extract

(Nathan M Rose) 12/31/2009 1:23 PM EDT
Ten years after showing what it is like working at a white collar-job in America, Mike Judge is back with Extract, a humorous look inside the world of blue-collar workers. Extract follows the life of the owner and employees of a flavor extract factory as they weather freakish on-the-job accidents, wacky get-rich-quick schemes, and romantic mishaps ... Read More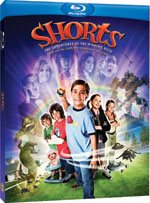 Shorts

(Nathan M Rose) 11/29/2009 11:17 AM EDT
These days their are so many "kid-friendly" films released that it is hard to decide which ones to spend your hard-earned money on. One such release this year, Shorts, by director Robert Rodriquez (Spy Kids, Sin City), falls into this category; and it is definitely one of this year's top. In the little town of Black Falls, ev... Read More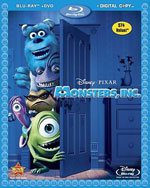 Monsters, Inc.

(Nathan M Rose) 11/18/2009 8:02 PM EDT
After the initial "wow" factor of computer-animated films such as Toy Story subsided and the films became "old hat", my taste for Pixar animated features waned to the point of just watching them for their technology -- not the story or voice talents. However, when Monsters, Inc was released in theaters…I was hooked again.... Read More


2012

(Nathan M Rose) 11/15/2009 9:03 PM EDT
The latest film by Roland Emmerich, 2012, whose name has become synonymous with the end of the world films (Independence Day, Godzilla, and The Day After Tomorrow) decimated theaters this weekend with an unprecedented, estimated 225-million-dollar worldwide box-office. The story is pretty simple…Solar flares are causing the core of th... Read More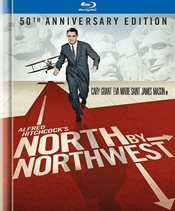 North by Northwest

(Nathan M Rose) 10/29/2009 8:53 PM EDT
Can you believe that 50 years have already gone by since the release of Alfred Hitchcock's classic, North by Northwest? It certainly has, and Warner Bros Home Entertainment is celebrating its golden anniversary with "a bang" by releasing the classic film on their Blu-ray-book series. Self-assured Madison Avenue and Executiv... Read More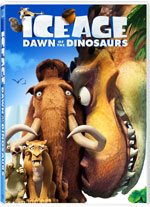 Ice Age: Dawn of the Dinosaurs

(Nathan M Rose) 10/28/2009 9:19 PM EDT
After a whirlwind summer, Ice Age: Dawn of The Dinosaurs makes its way onto the home theater market on DVD and Blu-ray.Scrat is still trying to nab the ever-elusive nut (while possibly finding true love); Manny and Ellie await the birth of their mini-mammoth; Diego, the saber-toothed tiger, wonders if he is growing too "soft" due to... Read More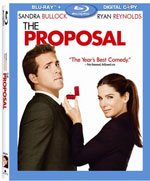 The Proposal

(Nathan M Rose) 10/14/2009 8:23 PM EDT
The year 2009's summer movie season was full of killer robots from the future, flying houses, and hijacked subway trains, but there was also a light-hearted romantic comedy that didn't get that much attention called the Proposal. Now this October, this sleeper hit comes to Blu-ray for the entire family to enjoy.High-powered-book editor,... Read More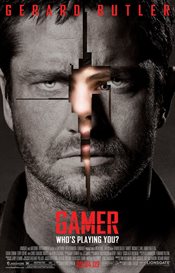 Gamer

(Nathan M Rose) 09/07/2009 8:17 PM EDT
Gamer is one of those movies that you either love or hate. Online gaming takes on new meaning in a futuristic world. In that world, players at home can direct convicts to do their bidding in a wickedly violent, multiplayer competition, and death-row inmate Kable (Gerard Butler) has no choice but to play. As millions satisfy their ... Read More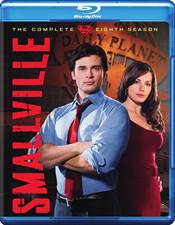 Smallville: The Complete Eighth Season

(Nathan M Rose) 09/04/2009 10:53 AM EDT
The man of Steel has been part of our worldwide culture since the 20th century. During that time, we have seen Superman in print, film, and on television. It's latest television incarnation is a series entitled, Smallville, which shows Superman's humble beginning as the small town boy, Clark Kent. It has become a... Read More


SPONSORED STORIES