Star Wars: Episode VIII (2017)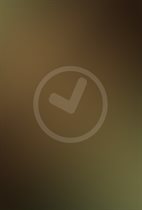 | | |
| --- | --- |
| Director: | |
| Writers: | Rian Johnson |
| Cast: | |
| Released: | Friday, December 15, 2017 |
| Studio: | 20th Century Fox |
| Genre: | Action/Adventure |
| Rating: | This Film Is Not Yet Rated |
Synopsis
No synopsis available.
Comments

Courtesy of
Movie Hype App
willgame
Is kylo going to be in 8
10/12/2016 6:36 PM EDT
lacrossej08
The seventh one was my fav. Hope eight is just as good!
3/21/2016 7:13 AM EDT
coreyanthony26
Keep On a bringing Them Out
3/10/2016 8:45 PM EDT
donnymt
If Star Wars makes Luke skywalk evil I will be so mad
1/27/2016 9:19 PM EDT
countrygirl36
They really love their star wars
12/23/2015 9:38 AM EDT
kyloren
Hopefully I will survive episode 7 to be in this one
5/29/2015 9:10 PM EDT
poopy
f***
4/20/2015 1:19 AM EDT
godofwar
How many are they going to make
4/19/2015 8:32 PM EDT
iamironman
Smoke Weed
11/16/2014 2:01 AM EDT
iamironman
It's going down. Disney got dis LOL!!!!!!!!!!!
11/16/2014 2:00 AM EDT
shinzu
bring it!!
3/31/2014 12:32 PM EDT
noudcoxer
If disney f*cks this up then I'm going to be so mad for the rest of my life..
12/13/2013 3:54 AM EDT
taytay63
.
11/30/2013 8:15 PM EDT
awsomeus
This is one of my favorite movie series
10/4/2013 11:51 AM EDT
superfan
So awesome!
9/20/2013 6:48 PM EDT
Star Wars: Episode VIII images are © 20th Century Fox. All Rights Reserved.
Gwendoline Christie to Return for Next Star Wars Film
2/1/2016 10:33 AM EDT
Gwendoline Christie, who was in attendance at Saturday night's Screen Actors Guild Awards, confirmed while on the red carpet that she will be returning for Star Wars Episode VIII. She will be reprising her role as Captain Phasma.She told People, "I will be in the next Star Wars movie. I think that's an exclusive, actually".Christie, who is also famed for her Game of Thrones character, Brienne of T...
More>>
Walt Disney Studios Announces New Star Wars and Pirates of Carib...
1/20/2016 3:18 PM EDT
Walt Disney Studios has announced releases dates for two upcoming popular franchise films.First, "Star Wars: Episode VIII" has been given a new release date of December 15, 2017.  It was originally slated for a May 26, 2017 release.  The film is currently in pre-production, with principal photography beginning in London next month.  The film will be written and directed by Rian Johnson with Kathle...
More>>
Mark Hamill Confirms Star Wars VII Role via Twitter
11/24/2015 3:55 PM EDT
Mark Hamill made fans happy the other day when he tweeted about his upcoming role in Star Wars VII, as well as mentioning his beard. Hamill, who isn't present in any of the marketing that has occurred for the Star Wars: Episode VII - The Force Awakens, tweeted -  "Last shaved on 10/22 after final day of my 2nd #TheFlash (which airs 12/8 #XmasTrix), just in time for Ep VIII-whew!"While Hamill's cha...
More>>
Benicio Del Toro Eyed for Villain Role in Star Wars
7/21/2015 10:46 AM EDT
Benicio Del Toro has been offereda role in the upcoming "Star Wars: Episode VIII", according to reports.  The actor has reportedly been offered a role of a villain.No deal has been reached yet, and there is no word on who the character is that Del Toro would portray.  The cast will also include Daisy Ridley, John Boyega and Oscar Isaac, who will be seen in "Star Wars: The Force Awakens", which wil...
More>>
Star Wars Episode VIII Release Date Announced
3/12/2015 2:49 PM EDT
Disney and Lucas Films announced today at their annual shareholder's meeting that the upcoming "Star Wars: Episode VIII" film will be released on  May 26, 2017.The companies also announced that a stand alone spin-off film, titled "Rogue One", will begin filming this summer. It is slated for a December 16, 2016 release. "Rogue One" be produced by Kathleen Kennedy, along with John Knoll.  Chris Weit...
More>>
Rian Johnson to Write and Direct Star Wars: Episode VIII
6/20/2014 4:04 PM EDT
Rian Johnson (Looper) is in talks to write and direct "Star Wars: Episode VIII" according to to reports. Disney and Lucasfilm have only just begun production on Episode VII, but are looking to secure someone who could concentrate on the next two films.  It isn't clear what, if any, role current director J.J.Abrams will play in those episodes, even though Bad Robot will be producing."Star Wars: Epi...
More>>