Coming Soon To A Theater Near You
Pan

Opens: 10/9/2015

Offering a new take on the origin of the classic characters created by J.M. Barrie, the action adventure follows the story of an orphan who is spirited away to the magical Neverland. There, he finds both fun and dangers, and...


The Walk

Opens: 10/9/2015

The Walk is the true story of a young dreamer, Philippe Petit, and a band of unlikely recruits who together achieve the impossible: an illegal wire walk in the immense void between the World Trade Center towers. With little m...


Bridge of Spies

Opens: 10/16/2015

A dramatic thriller set against the backdrop of a series of historic events, DreamWorks Pictures/Fox 2000 Pictures' "Bridge of Spies" tells the story of James Donovan, a Brooklyn lawyer who finds himself thrust into the cente...


Crimson Peak

Opens: 10/16/2015

In the aftermath of a family tragedy, an aspiring author is torn between love for her childhood friend and the temptation of a mysterious outsider. Trying to escape the ghosts of her past, she is swept away to a house that br...


Goosebumps

Opens: 10/16/2015

Upset about moving from a big city to a small town, teenager Zach Cooper (Dylan Minnette) finds a silver lining when he meets the beautiful girl, Hannah (Odeya Rush), living right next door, and makes a quick friend in Champ...


JEM and the Holograms

127 Fans

Opens: 10/23/2015

As a small-town girl catapults from underground video sensation to global superstar, she and her three sisters begin a one-in-a-million journey of discovering that some talents are too special to keep hidden. In Universal Pic...


Paranormal Activity: The Ghost Dimension

258 Fans

Opens: 10/23/2015

Every secret will be revealed. Paranormal Activity: The Ghost Dimension is coming this October in 3D.


Rock the Kasbah

60 Fans

Opens: 10/23/2015

ROCK THE KASBAH is the story of "Richie Vance," a has-been rock manager who takes his last remaining client on a USO tour of Afghanistan. When Richie finds himself in Kabul, abandoned, penniless and without his pass...


Steve Jobs

512 Fans

Opens: 10/23/2015

Set backstage at three iconic product launches and ending in 1998 with the unveiling of the iMac, Steve Jobs takes us behind the scenes of the digital revolution to paint an intimate portrait of the brilliant man at its ep...



The Last Witch Hunter

668 Fans

Opens: 10/23/2015

The modern world holds many secrets, but the most astounding secret of all is that witches still live amongst us; vicious supernatural creatures intent on unleashing the Black Death upon the world. Armies of witch hunters bat...


Scouts Guide to the Zombie Apocalypse

112 Fans

Opens: 10/30/2015

Three scouts and lifelong friends join forces with one badass cocktail waitress to become the world's most unlikely team of heroes. When their peaceful town is ravaged by a zombie invasion, they'll fight for the b...


Peanuts

810 Fans

Opens: 11/6/2015

Charlie Brown, Snoopy, Lucy, Linus and the rest of the beloved "Peanuts" gang make their big-screen debut, like they've never been seen before, in state of the art 3D animation. Charlie Brown, the world&rsqu...


Spectre

2118 Fans

Opens: 11/6/2015

A cryptic message from Bond's past sends him on a trail to uncover a sinister organization. While M battles political forces to keep the secret service alive, Bond peels back the layers of deceit to reveal the terrible...


By the Sea

68 Fans

Opens: 11/13/2015

By the Sea follows an American writer named Roland (Pitt) and his wife, Vanessa (Jolie Pitt), who arrive in a tranquil and picturesque seaside resort in 1970s France, their marriage in apparent crisis. As they...


The Hunger Games: Mockingjay, Part 2

6259 Fans

Opens: 11/20/2015

With the nation of Panem in a full scale war, Katniss confronts President Snow [Donald Sutherland] in the final showdown. Teamed with a group of her closest friends – including Gale [Liam Hemsworth], Finnick [Sam Clafli...


The Night Before

111 Fans

Opens: 11/20/2015

From Jonathan Levine, the acclaimed director of 50/50, comes the new comedy The Night Before. Ethan (Joseph Gordon-Levitt), Isaac (Seth Rogen) and Chris (Anthony Mackie) have been friends since childhood, and for a decade, th...


Creed

320 Fans

Opens: 11/25/2015

Adonis Johnson (Michael B. Jordan) never knew his famous father, world heavyweight champion Apollo Creed, who died before he was born. Still, there's no denying that boxing is in his blood, so Adonis heads to Phila...


Legend

204 Fans

Opens: 11/25/2015

From Academy Award® winner Brian Helgeland (L.A. Confidential, Mystic River) comes the true story of the rise and fall of London's most notorious gangsters, Reggie and Ron Kray, both portrayed by Tom Hardy in an ama...


The Good Dinosaur

793 Fans

Opens: 11/25/2015

"The Good Dinosaur" asks the question: What if the asteroid that forever changed life on Earth missed the planet completely and giant dinosaurs never became extinct? Pixar Animation Studios takes you on an epic jour...


Victor Frankenstein

969 Fans

Opens: 11/25/2015

James McAvoy and Daniel Radcliffe star in a dynamic and thrilling twist on a legendary tale. Radical scientist Victor Frankenstein (McAvoy) and his equally brilliant protégé Igor Strausman (Radcliffe) share a no...


Krampus

82 Fans

Opens: 12/4/2015

When his dysfunctional family clashes over the holidays, young Max (Emjay Anthony) is disillusioned and turns his back on Christmas. Little does he know, this lack of festive spirit has unleashed the wrath of Krampus: a demon...


Star Wars: Episode VII - The Force Awakens

7430 Fans

Opens: 12/18/2015

George Lucas hands The Force and his iconic characters over to Disney in the latest Star Wars installment Scheduled for a 2015 release.



Alvin and the Chipmunks: The Road Chip

1252 Fans

Opens: 12/23/2015

No synopsis available.



Concussion

68 Fans

Opens: 12/25/2015

Will Smith stars in Concussion, a dramatic thriller based on the incredible true David vs. Goliath story of American immigrant Dr. Bennet Omalu, the brilliant forensic neuropathologist who made the first discovery of CTE, a f...



Daddy's Home

11 Fans

Opens: 12/25/2015

"DADDY'S HOME" follows a mild-mannered radio executive (Ferrell) who strives to become the best stepdad to his wife's two children, but complications ensue when their freewheeling and freeloading real...


Joy

71 Fans

Opens: 12/25/2015

JOY is the story of a family across four generations and the woman who rises to become founder and matriarch of a powerful family business dynasty. JOY stars Jennifer Lawrence in a film written and directed by David O. Russel...


Point Break

540 Fans

Opens: 12/25/2015

A young FBI agent, Johnny Utah (Luke Bracey), infiltrates a cunning team of thrill-seeking elite athletes – led by the charismatic Bodhi (Edgar Ramirez). The athletes are suspected of carrying out a spate of crimes in e...



Sisters

35 Fans

Opens: 12/25/2015

Tina Fey and Amy Poehler reunite for Sisters, a new film from Pitch Perfect director Jason Moore about two disconnected sisters summoned home to clean out their childhood bedroom before their parents sell the family house. Lo...



Snowden

90 Fans

Opens: 12/25/2015

No synopsis available.


Regression

217 Fans

Opens: 12/31/2015

Minnesota, 1990. Detective Bruce Kenner (Ethan Hawke) investigates the case of young Angela (Emma Watson), who accuses her father, John Gray (David Dencik), of an unspeakable crime. When John unexpectedly and without recollec...


The Hateful Eight

372 Fans

Opens: 1/8/2016 12:00 AM EDT

THE HATEFUL EIGHT is a Western set somewhere between eight and 12 years after the Civil War which sees a mismatched group of outlaws stranded in a saloon after a blizzard diverts a stagecoach from its route....



The Revenant

72 Fans

Opens: 1/8/2016 12:00 AM EDT

Inspired by true events, The Revenant is an immersive and visceral cinematic experience capturing one man's epic adventure of survival and the extraordinary power of the human spirit. In an...



13 Hours: The Secret Soldiers of Benghazi

47 Fans

Opens: 1/15/2016 12:00 AM EDT

From Michael Bay comes 13 Hours: The Secret Soldiers of Benghazi.


Norm of the North

13 Fans

Opens: 1/15/2016 12:00 AM EDT

A polar bear of many words, Norm's greatest gripe is simple: there is no room for tourists in the Arctic. But when a maniacal developer threatens to build luxury condos in his own backyard, Norm does what all normal pol...



Nut Job 2

421 Fans

Opens: 1/15/2016 12:00 AM EDT

No synopsis available.


Ride Along 2

851 Fans

Opens: 1/15/2016 12:00 AM EDT

Kevin Hart and Ice Cube lead the returning lineup of Ride Along 2, the sequel to the blockbuster action-comedy that gave us the year's most popular comedy duo. Joining Hart and Cube for the next chapter of the series are dire...


The 5th Wave

107 Fans

Opens: 1/15/2016 12:00 AM EDT

In the new film The 5th Wave, four waves of increasingly deadly attacks have left most of Earth decimated. Against a backdrop of fear and distrust, Cassie (Chloë Grace Moretz) is on the run, desperately trying to save he...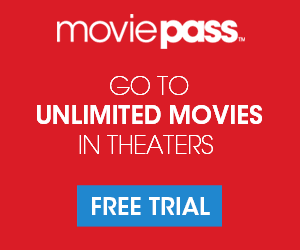 Top iTunes Movie Downloads