Justice League (2017)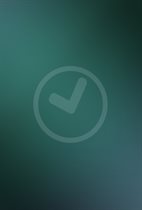 | | |
| --- | --- |
| Director: | |
| Cast: | |
| Released: | Friday, November 17, 2017 |
| Studio: | Warner Bros. |
| Genre: | Sci-Fi/Fantasy, Action/Adventure |
| Rating: | This Film Is Not Yet Rated |
Synopsis
Warner Bros. A list superheros (Batman, Superman, Wonder Woman, Flash, Cyborg, Aquaman) band together to fight for justice.
Comments

Courtesy of
Movie Hype App
robbie
Can't wait
01/29/2017 6:01 PM EST
iamgroot03
Yeah........ Zachary Snyder directs.... OH NOOO! WHY?!!
05/27/2016 10:37 AM EST
coreyanthony26
Great Thing I am Up To Date With The Flash TV Series and The Arrow TV Series Please Tell Me Who is doing The Arrow it better be Amell
03/10/2016 8:44 PM EST
hammbone187
YEEESSSSSS
01/29/2016 9:09 PM EST
reece1234
Awesome
11/29/2014 10:38 AM EST
marvelfan11
yesssss I don't know how long ive been waiting for this, it still can't top marvel and their moves but I still love it
11/14/2014 11:13 PM EST
esechuyy
About time " It's gonna be much better than the Avengers since there taking so long for this movie !!
06/17/2014 3:02 AM EST
hornet25
I want to see this SO MUCH
03/09/2014 3:00 PM EST
gilbert
I think it will be better than the avengers
03/06/2014 7:10 AM EST
x-menpower55
I thought it was suppose to come out in 2015
02/12/2014 11:46 PM EST
metropolis-kid91
I want John Stewart in it
01/19/2014 9:46 AM EST
toofiery4u
It must have Stephen Amell as Green Arrow!
11/23/2013 6:58 PM EST
rellmac16
Superman vs green lantern would be awesome
10/08/2013 10:52 PM EST
superkid
Can't wait did u know u can create your own superhero make a few comics about that Hero and they will sign u a contract if they like it
09/03/2013 10:35 PM EST
iggggee1
Can't wait!! Dylan can drive us!
08/22/2013 9:02 PM EST
Justice League images are © Warner Bros.. All Rights Reserved.
Ben Affleck Steps Down from Directing The Batman
01/30/2017 10:20 PM EST
Ben Affleck has decided that he will be stepping down from directing his upcoming film tentatively titled The Batman.Affleck said in a statement, "There are certain characters who hold a special place in the hearts of millions. Performing this role demands focus, passion and the very best performance I can give. It has become clear that I cannot do both jobs to the level they require. Together wit...
More>>
Ben Affleck Has Written a Batman Script
03/31/2016 10:58 AM EST
Ben Affleck is no stranger to screenwriting, even having earned an Academy Award for "Good Will Hunting".  Well, now, Affleck has taken on a project close to his heart - a solo Batman film."He's contracted to do at least Justice League One and Two, so at least three times wearing the cape", said WME-IMG's co-CEO Patrick Whitesell in a recent interview.  He added, "there's a script that he's writte...
More>>
Zack Snyder Confirmed for Justice League
04/28/2014 3:07 PM EST
It has been confirmed that a "Justice League" film will be released after the Batman/Superman film, and that Zach Snyder will direct it.Snyder directed the "Man of Steel" and will also be at the helm for the 2nd and 3rd installments of the franchise as well.There is no release date set as of yet, but the "Justice League" is slated for a May 6, 2016 release. Countdown to the release of Justice Leag...
More>>
Stephen Amell Wants to Bring Arrow to Justice League
07/10/2013 3:58 PM EST
The C.W.'s "Arrow" star, Stephen Amell, has let it be known that he would be very interested in taking the Green Arrow to the big screen for the "Justice League" film.    "I think that Green Arrow has an opportunity to mature in much the same way Iron Man did in the Marvel universe. He wasn't necessarily a top level character, but because they made an Iron Man movie and it was successful, it vault...
More>>
Snyder Discusses Justice League
06/10/2013 2:49 PM EST
Before the week is out, director Zack Snyder will hopefully be riding the crest of a wave when his Superman reboot, "Man of Steel", opens to audiences the world over. Depending on what sort of reception the movie gets, it could determine whether Warner Bros decides to push ahead with a second "Man of Steel" movie.Not only will WB be looking to further that franchise, it will also be hoping a stron...
More>>
Could Bale Return For Justice League?
03/04/2013 1:56 PM EST
Warner Bros' proposed "Justice League" movie has been hanging in the balance if reports are to be believed over the last few weeks, especially when some of those reports have stated that the movie will only get the green light if the new take on Superman "Man of Steel" is a success.Now, Latino Review is claiming that things may have changed for the good if you're a DC superheroes fan. The man that...
More>>
Justice League Film Could Be On Hold
02/08/2013 9:46 AM EST
After Marvel's hugely successful 2012 movie, "The Avengers", there was a lot of chatter abouthow the other camp would hit back. DC, with its backers Warner Bros., were thought to bedoing their own assembling with a Justice League movie but just recently things havequieted down on the subject a little.Now, "Badass Digest" are reporting that the studio is not looking to move the project forwardwith ...
More>>
Justice League images © Warner Bros.. All Rights Reserved.
Teaser
Warner Bros. A list superheros (Batman, Superman, Wonder Woman, Flash, Cyborg, Aquaman) band together to fight for justice....
2:45