Tomb Raider (2018)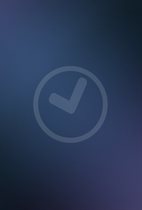 | | |
| --- | --- |
| Director: | |
| Writers: | Geneva Robertson-Dworet |
| Cast: | |
| Released: | Friday, March 16, 2018 |
| Studio: | Warner Bros. |
| Genre: | Action/Adventure |
| Rating: | This Film Is Not Yet Rated |
Synopsis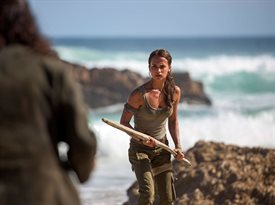 Lara Croft is the fiercely independent daughter of an eccentric adventurer who vanished when she was scarcely a teen. Now a young woman of 21 without any real focus or purpose, Lara navigates the chaotic streets of trendy East London as a bike courier, barely making the rent, and takes college courses, rarely making it to class. Determined to forge her own path, she refuses to take the reins of her father's global empire just as staunchly as she rejects the idea that he's truly gone. Advised to face the facts and move forward after seven years without him, even Lara can't understand what drives her to finally solve the puzzle of his mysterious death.

Going explicitly against his final wishes, she leaves everything she knows behind in search of her dad's last-known destination: a fabled tomb on a mythical island that might be somewhere off the coast of Japan. But her mission will not be an easy one; just reaching the island will be extremely treacherous. Suddenly, the stakes couldn't be higher for Lara, who—against the odds and armed with only her sharp mind, blind faith and inherently stubborn spirit—must learn to push herself beyond her limits as she journeys into the unknown. If she survives this perilous adventure, it could be the making of her, earning her the name tomb raider.
Comments

Courtesy of
Movie Hype App
jpfalor123
Can't wait
04/13/2016 12:47 AM EDT
greenday233
I hope they add in Excalibur
05/25/2014 9:26 PM EDT
tony0781
Make it close to the new game!
10/16/2013 5:13 AM EDT
Tomb Raider images are © Warner Bros.. All Rights Reserved.
Alicia Vikander Cast as Lara Croft
04/28/2016 5:16 PM EDT
The role of Lara Croft was cast today for the upcoming reboot of the Tomb Raider franchise.  Alicia Vikander will be playing the young Lara Croft in her first adventure. There were a few notable contenders for the role including Daisy Ridley, Cara Delevigne, Emilia Clarke and Saoirse Ronan.  The role was originally portrayed by Angelina Jolie in the first film released in 2001.  Tomb Raider was or...
More>>
Daisy Ridley in Running for Lara Croft Lead in Tomb Raider Reboot
03/10/2016 12:46 PM EDT
Daisy Ridley has certainly made quite a name for herself as Rey in Star Wars: Episode VII - The Force Awakens, and now, she may be taking on a whole new type of action role.  The 23 year old is currently in the running to star a new Tomb Raider film as Lara Croft.No negotiations have been officially discussed yet, and it is said that the producers are keeping their options open.  The role was orig...
More>>
MGM Hires Buffy Scribe for Tomb Raider
06/13/2013 2:17 PM EDT
MGM's "Tomb Raider" is inching closer and closer to production, and now, they have hired  Marti Noxton (Buffy the Vampire Slayer) to write the script.The plot is still under wraps, but is said to likely follow Lara Croft on one of her international adventures.  The first two film starred Angelina Jolie.The resurgence of popularity is likely due to the release of the newest video game installment, ...
More>>
New Tomb Raider Film Making Progress
03/28/2013 11:18 AM EDT
The new "Tomb Raider" film, which has been plugging along at a slow pace, has gotten a bit of a boost from the latest video game release.The game has sold 3.4 million copies, and while some say that number is disappointing, the fact that the game is from an older franchise shows that the sales aren't quite as bad as they think.  It also shows that people are still interested in the franchise, and ...
More>>
Tomb Raider Reboot on the Horizon
03/07/2013 9:48 AM EDT
This week, the gaming world welcomes back its greatest heroine, Lara Croft, of Tome Raider fame, and with it also comes the news that Crystal Dynamics, the game producers, and GK Films are looking at rebooting movie franchise also.Head of the studio at Crystal Dynamics, Darrell Gallagher, said of working with GK Films, "They are working from this new take that we've given them, It's a good partner...
More>>
Tomb Raider images © Warner Bros.. All Rights Reserved.