Spider-Man: Homecoming (2017)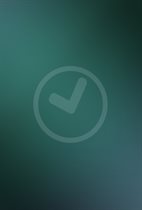 | | |
| --- | --- |
| Director: | |
| Cast: | |
| Released: | Friday, July 7, 2017 |
| Studio: | Sony Pictures |
| Genre: | Sci-Fi/Fantasy, Action/Adventure |
| Rating: | This Film Is Not Yet Rated |
Synopsis
No synopsis available.
Comments

Courtesy of
Movie Hype App
flash123
Am excited for this movie
09/24/2016 11:46 PM EDT
coreyanthony26
There are More oh ya hope this time the Girlfriend is way more Mature then The Last 5 of them
03/10/2016 8:37 PM EDT
kaboomcat25
Tom Holland as Peter Parker/Spiderman? Meh... WHO CARES?! Spiderman!
03/07/2016 4:22 PM EDT
guillermo99
Omg got to see this movie
02/09/2016 10:00 PM EDT
hammbone187
Hope this is good
01/29/2016 9:08 PM EDT
nabil_aburas
Oh
04/23/2015 9:34 PM EDT
egonez12
This movie is not longer gonna happen idk why don't they just finish with the franchise of the amazing spider man
03/27/2015 1:38 PM EDT
movieman24
Have to go to this Movie saw the First 2 hope they come out with Ultimate Spiderman and have Andrew Garfield in those Movies
03/26/2015 11:51 PM EDT
rellmac16
This movie is practically canceled
02/10/2015 10:42 PM EDT
yolo2014avengers
Who the is this new reboot or something
12/24/2014 6:01 PM EDT
reece1234
Is this sinister six
11/29/2014 10:43 AM EDT
lil_amoney
Can't wait
07/26/2014 8:15 AM EDT
itzjazper
The movie isn't coming out until 2018
07/23/2014 7:02 PM EDT
laurenlee
Woah! Can't wait
05/10/2014 11:42 PM EDT
sheisadude
counting down.
03/17/2014 7:37 AM EDT
Spider-Man: Homecoming images are © Sony Pictures. All Rights Reserved.
Zendaya Lands Role of Mary Jane Watson in Spider-Man:Homecoming
08/19/2016 10:17 AM EDT
A few months ago, it was announced that Disney star Zendaya would be playing a lead role in the up coming Spider-Man: Homecoming, and now it has been reported by many sources that she will, in fact, be playing the role of Mary Jane Watson.This current Spider-Man reboot will star Tom Holland as Peter Parker, and the film will be focusing on his high school years.Holland made his debut as Spidey in ...
More>>
Robert Downey Jr to Appear in Upcoming Spider-man: Homecoming
04/21/2016 2:27 PM EDT
Robert Downey Jr. will be making an appearance as Tony Stark in  "Spider-Man: Homecoming".Sony and Marvel recognized the potential of these two joining forces after seeing their performance together in "Captain America: Civil War".  Spider-man is portrayed by Tom Holland.The upcoming film will focus on Peter Parker's high school days, but no other information other than that has been made availabl...
More>>
Marisa Tomei Top Pick for Aunt May in Spider-Man
07/08/2015 2:44 PM EDT
Marvel and Sony have set their eyes on Marisa Tomei to portray the lovable Aunt May for the upcoming Spider-Man franchise reboot.  While there isn't any deal-making news to speak of, according to reports, they have made Tomei an offer just last week.Tomei would join Tom Holland who was recently cast to play Peter Parker.Jon Watts has been chosen to direct, but a screenwriter has yet to be chosen t...
More>>