Pacific Rim: Uprising (2018)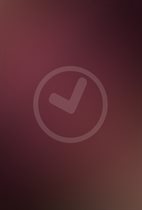 | | |
| --- | --- |
| Director: | |
| Writers: | Jon Spaihts |
| Cast: | |
| Released: | Friday, February 23, 2018 |
| Studio: | Universal Pictures |
| Genre: | Sci-Fi/Fantasy, Action/Adventure |
| Rating: | This Film Is Not Yet Rated |
Synopsis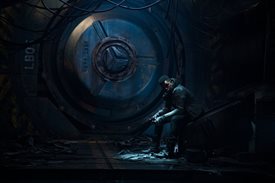 No synopsis available.
Comments

Courtesy of
Movie Hype App
lambolover
How are there monsters if they destroyed the rift?
08/20/2017 1:17 PM EDT
sheroukcats
Love Charlie Day !!
07/13/2017 2:44 PM EDT
dabbin_rosebud
f*** yes!!!!!
02/15/2017 5:50 PM EDT
killercroc619
Me to
11/12/2015 11:46 AM EDT
rubberduck(300
I love the first one!!!
05/09/2015 11:20 PM EDT
Pacific Rim: Uprising images are © Universal Pictures. All Rights Reserved.
Pacific Rim Sequel On Hold Indefinitely
09/16/2015 4:46 PM EDT
Looks like we won't be getting that "Pacific Rim" sequel, after all.Legendary Pictures announced that they have put the sequel on hold indefinitely.The sequel was announced last year by Guillermo del Toro,  and the plan was to begin filming in November of this year, and release the film in August 2017.  The original film cost about $190 million to make, and the sales weren't quite as good as expec...
More>>
Guillermo del Toro to Release Pacific Rim Sequel as Well as Thir...
10/17/2014 10:44 AM EDT
Legendary Pictures has announced that they will be releasing a sequel to Pacific Rim as well as a third film for the franchise. The company plans on releasing the sequel in 2017, despite the fact that the film only grossed $101 million after spending $200 million to make the film.  However, they feel strongly  that the cult popularity of the film will bring in the numbers.  While plot details are ...
More>>
Guillermo del Toro Confirms Pacific Rim Sequel
06/27/2014 10:33 AM EDT
Guillermo del Toro has confirmed that there will be a sequel to the sci-fi thriller, "Pacific Rim".  "The characters I love will return. Raleigh, Mako, Newt, Gottlieb and who knows, maybe even Hannibal Chau - but we are taking them into a fresh territory that will display amazing sights and battles. The first film set the stage and now we're ready to have a blast."  He went on to add, "We are happ...
More>>
Pacific Rim: Uprising images © Universal Pictures. All Rights Reserved.