The Mummy (2017)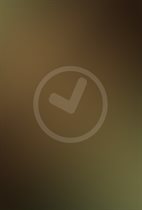 | | |
| --- | --- |
| Director: | |
| Writers: | Jon Spaihts |
| Cast: | |
| Released: | Friday, June 9, 2017 |
| Studio: | Universal Studios |
| Genre: | Sci-Fi/Fantasy, Action/Adventure |
| Rating: | This Film Is Not Yet Rated |
Synopsis
The Mummy reboot
Comments

Courtesy of
Movie Hype App
duplicate
A reboot?
5/10/2015 9:57 PM EDT
kimberly29
A reboot huh? Enjoyed the first 2 movies disappointed in the 3rd, what difference is a reboot going to make?
3/1/2014 4:15 PM EDT
countrygirl36
Omg another mummy
12/27/2013 1:36 AM EDT
rellmac16
I said mommy.........nevermind
12/10/2013 11:34 PM EDT
movieznsportz23
Is this another mummy movie???
8/14/2013 7:23 PM EDT
The Mummy images are © Universal Studios. All Rights Reserved.
New Mummy Film Could Star Female Lead
10/14/2015 11:53 AM EDT
Universal will be launching a new "Mummy" to start their new monsters franchise, but this time, we could see a female lead in the film.Boris Karloff played the Mummy back in 1932, and in 1999, Arnold Vosloo took the lead.  Now, casting is open to either male or female. The studio has two different stories set up, one for male and one for female, just in case. Casting is scheduled to begin within t...
More>>
Total Recall Director, Len Wiseman, In Final Talks To Take Over ...
9/25/2012 10:13 AM EDT
Len Wiseman has been set by Universal Pictures to direct "The Mummy", a reboot of the franchise which most recently spawned a trilogy earning around $1.25 billion.  The film will be written by Jon Spaihts and produced by Alex Kurtzman and Roberto Orci through their Universal-based K/O Paper Products, alongside Sean Daniel and Jim Jacks. Daniel and Jacks produced the trilogy starring Brandon Fraser...
More>>
The Mummy To Get A Reboot
4/6/2012 2:36 PM EDT
Thirteen years it seems is a long enough wait to reboot a movie these days, according to Universal Pictures any way. That's how long ago Stephen Sommers bought Imhotep back from his then sixty Seven years slumber in the Mummy. A movie that went on to spawn two follow up movies and make household names of the stars, Brendan Fraser and Rachel Weisz although the later did cut and run after the Mummy ...
More>>
The Mummy: Tomb of the Dragon Emperor Teaser Trailer Has Arrived
5/16/2008 9:35 AM EDT
Universal Pictures has released the teaser trailer for this summers Mummy film, The Mummy: Tomb of the Dragon Emperor. This third film in the mummy serires stars Brendan Fraser, Jet Li, Maria Bello, Luke Ford, Michelle Yeoh, and is directed by Rob Cohen.Click here to watch the teaser trailer....
More>>
Mummy 3 September 2007 Update
9/13/2007 10:57 AM EDT
Maria Bello was recently interviewd by Sci Fi Wire at the Toronto Film Festival, where she was promoting her new film, The Jane Austen Book Club.  She spoke of her upcoming role in The Mummy: Tomb of the Dragon Emporor.Bello, who will be replacing Rachel Weisz in the film, says that the role of Evelyn Carnahan has changed. "She has the same name, but she's a very different character than Rachel pl...
More>>
Scorpion King Sequel In The Works
6/19/2007 2:25 PM EDT
There is a sequel for "The Scorpion King" in the works, and it's reported that Russell Mulcahy will be the director. Mulcahy also directed Resident Evil: Extinction and Highlander.The Scorpion King was a spin-off from "The Mummy" movies series, which also has a sequel coming out next year. It starred Dwayne "The Rock" Johnson, and Kelly Hu.No word on casting or plot details for the movie....
More>>
Mummy 3 Update
1/22/2007 4:05 PM EDT
The Mummy will be returning with it's thrid installment, and will have some changes from the first two movies, The Mummy and The Mummy Returns. In this installment, the movie will have a storyline focusing on a now grown up Alex, Rick and Evie's son, as well as a new mummy character.Al Gough is co-writing the film with Miles Millar, and they say that they were skeptical at first about taking on th...
More>>
Mummy Franchise To Be Reinvented With Brendan Fraser in 3rd Film
9/8/2006 10:40 AM EDT
Brendan Fraser will reprise the role of Rick O'Connell from the popular "The Mummy" franchise. Details are scarce but the role will re-imagine the character in a "new setting" rumored to be away from the desert and the mummies curse.  Joe Johnston is signed to direct the film which is expected to start filming in 2007. Stephen Sommers direct "The Mummy" (1999) and "The Mummy Returns" 2001 - both b...
More>>