Film and Television Reviews
Here at FlickDirect, our goal is to provide up-to-date reviews on theatrical, home entertainment, and television series. Check out the scoop on upcoming films or programming, and even our take on the classics.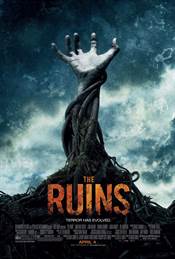 The Ruins

(Marco Chacon) 04/10/2008 2:06 PM EST
Horror has several elements that make it really sparkle. First, it has to scare you--this should be obvious but there are different kinds of "scared." There's the "Boo" effect when something jumps out at you--cheap slasher flicks go for that one. There's the creepy psychological horror of thinking about terrible or terrifying th... Read More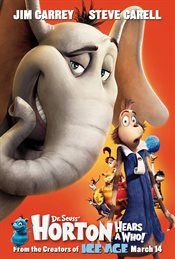 Horton Hears a Who

(Marco Chacon) 03/24/2008 11:12 AM EST
The live-action Dr. Seuss movies have not been kind to his legacy. I think that this isn't for lack of trying, I think it's because of the medium as much as anything. Dr. Seuss's locations aren't meant to be real: they exist in the imaginary landscape of our childhood minds. The fluid, flexible imaginary realms that Seuss's characters inhabit rende... Read More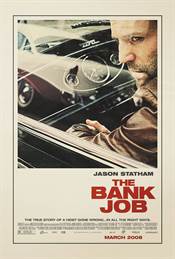 The Bank Job

(Marco Chacon) 03/21/2008 11:13 AM EST
A year or so ago I watched a TV show about the daylight Los Angeles bank robbery where two psychopaths, carrying AK-47's with armor-piercing ammo in giant 50-round drums and clothed head-to-toe in custom body armor took on a bank and the entire LA police force. Incredibly, none of the police were killed (although, after walking through volleys of g... Read More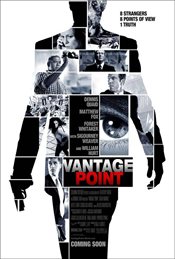 Vantage Point

(Marco Chacon) 03/19/2008 11:40 AM EST
There are tricks you can use in film. You can show us re-winds, fast-forward, jump-cuts, and so on. You can use tricky camera angles to give us odd points of view on a situation. You can use framing to show us or not show us things the characters themselves can or cannot see. All of these tricks have an impact on the viewer. In the film The Rock th... Read More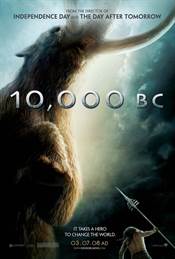 10,000 B.C.

(Marco Chacon) 03/19/2008 10:54 AM EST
Roland Emmerich knows how to make a big film, I'll give him that. 10,000 clocks in at almost 1.3 million dollars per minute for its entire 109 minutes (this isn't absurd: Comparatively Pirates of the Caribbean 3 was 1.7). He gets his money's worth. On the screen, the stone age never looked so good.The story is simple: a tribe in the upper mountains... Read More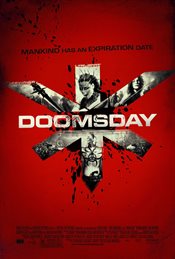 Doomsday

(Marco Chacon) 03/15/2008 10:39 AM EST
I could make some sort of quip like "Mad Maxine" (I fear to search Google and discover someone has done it un-ironically) but the grindhouse-ethic that Doomsday evokes all but asks for it. The movie confirms what 28 Days Later first pointed out to us: if there's a deadly viral outbreak that kills quickly and surely (with or without zombie... Read More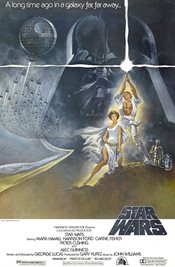 Star Wars: Episode IV - A New Hope

(Marco Chacon) 02/27/2008 11:33 AM EST
In 1977 I walked out of the Mall 6 theaters (back when 6 theaters was huge) in a daze. I'd just had my 9yr-old brains blown out the back of my head: I didn't want the experience to end. Luke Skywalker was the ultimate hero, Han Solo, the ultimate rogue, and Princess Leia was hot. Even if she did have cinnamon buns for hair. I have a single, vivid r... Read More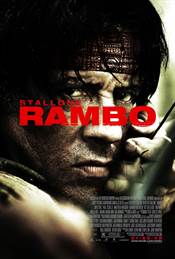 Rambo

(Marco Chacon) 02/19/2008 10:46 AM EST
The goal of every action movie since 1985 has been to even try to approximate the "scene" in That Movie Where Chuck Norris Comes Out Of The Water. If you grew up in the 80's, you know which one I'm talking about. The 80's legacy of movies is an interesting one: intensely patriotic (or jingoistic, depending on how you roll), centered on th... Read More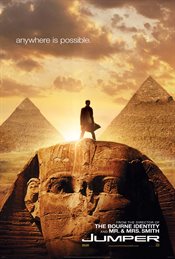 Jumper

(Marco Chacon) 02/16/2008 10:13 AM EST
I read the 1992 Steven Gould novel which was fairly streamlined science fiction: take a precept that a young man can teleport and then play the game of figuring out how things might evolve from there. When he's out of cash, he figures out he can jump into a bank vault. When he has an apartment door that doesn't open, rather than having the super fi... Read More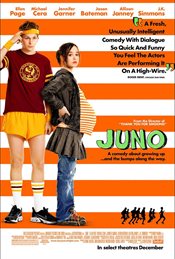 Juno

(Marco Chacon) 02/14/2008 11:39 AM EST
Teen pregnancy in, fiction (as well as real life), has some absolutely defining features. The most prominent is the moral atmosphere around abortion. The second is around the social consequences both at school and at home. Finally, if life is chosen and the girl isn't the victim of an honor killing, there's the question of adoption. At each step th... Read More


SPONSORED STORIES