---
Alien: Covenant (5/19/2017)
Ridley Scott returns to the universe he created in ALIEN with ALIEN: COVENANT, the second chapter in a prequel trilogy that began with PROMETHEUS — and connects directly to Scott's 1979 seminal work of science fiction. Bound for a remote...



Blade Runner 2049 (10/6/2017)
Thirty years after the events of the first film, a new blade runner, LAPD Officer K (Ryan Gosling), unearths a long-buried secret that has the potential to plunge what's left of society into chaos. K's discovery leads him on a quest...



The Circle (4/28/2017)
Based on the international best-seller by Dave Eggers, The Circle is a thrilling modern morality tale starring Emma Watson, Tom Hanks, and John Boyega. As she rises through the ranks of the world's largest tech and social media company, The Cir...



The Dark Tower (8/4/2017)
There are other worlds than these. Stephen King's The Dark Tower, the ambitious and expansive story from one of the world's most celebrated authors, makes its launch to the big screen. The last Gunslinger, Roland Deschain (Idris Elba), has be...



Guardians of the Galaxy Vol. 2 (5/5/2017)
From Marvel, the studio that brought you the global blockbuster franchises of Iron Man, Thor, Captain America and The Avengers, comes a new team-the Guardians of the Galaxy. An action-packed, epic space adventure, Marvel's "Guardians of the...



It (9/8/2017)
New Line Cinema's horror thriller "IT," directed by Andrés Muschietti ("Mama"), is based on the hugely popular Stephen King novel of the same name, which has been terrifying readers for decades....



The Mummy (6/9/2017)
Tom Cruise headlines a spectacular, all-new cinematic version of the legend that has fascinated cultures all over the world since the dawn of civilization: The Mummy. Thought safely entombed in a tomb deep beneath the unforgiving...



Pirates of The Caribbean: Dead Men Tell No Tales (5/26/2017)
Thrust into an all-new adventure, a down-on-his-luck Captain Jack Sparrow finds the winds of ill-fortune blowing even more strongly when deadly ghost pirates led by his old nemesis, the terrifying Captain Salazar (Bardem), escape from the Devil's...



Star Wars: The Last Jedi (12/15/2017)
Rian Johnson (Looper, Brick) wrote and directed this installment of the Star Wars saga, which picks up where The Force Awakens left off. While Luke Skywalker (Mark Hamill) teaches Rey (Daisy Ridley) in the ways of the Force, Skywalker's former app...



Wonder Woman (6/2/2017)
Before she was Wonder Woman, she was Diana, princess of the Amazons, trained to be an unconquerable warrior. Raised on a sheltered island paradise, when an American pilot crashes on their shores and tells of a massive conflict raging in the outside w...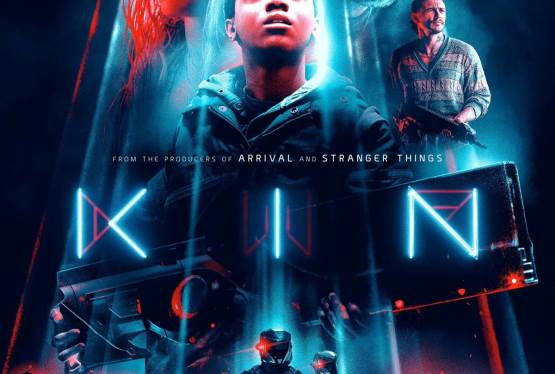 Kin
WAS: $19.99
NOW: $9.99