Movie Reviews, Digital HD Reviews, and Television Reviews
Reviews By Allison Hazlett-Rose
Here at FlickDirect, our goal is to provide up-to-date reviews on theatrical, home entertainment, and television series. Check out the scoop on upcoming films or programming, and even our take on the classics.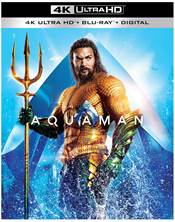 Aquaman

(Allison Hazlett-Rose) 03/26/2019 8:55 AM EDT
In 1941 Aquaman was introduced in a backup feature of the DC comics. Over the years he was more of a minor character in the DC Universe even though he is part of the Justice League. In the past, he was drawn as a blonde haired, fair skinned pretty boy who rode a seahorse. He was taken very seriously over the years even in the Saturday m... Read More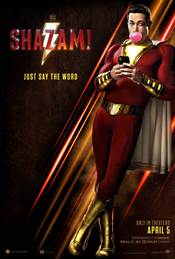 Shazam!

(Allison Hazlett-Rose) 03/23/2019 7:47 PM EDT
What if one day you were a fourteen-year-old kid and the next you were a male superhero in his thirties? How would you handle it? Would you be freaking out? What if you obtained those powers from an ancient wizard? Imagine you could switch back and forth between adult and teenager by just uttering one simple word – Shazam! I... Read More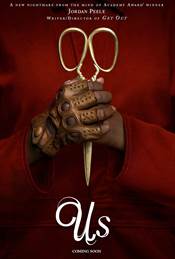 Us

(Allison Hazlett-Rose) 03/20/2019 4:16 PM EDT
Jordan Peele was always known as part of the comedy duo Key and Peele and was considered to be very funny. Then in 2017, he made his directorial debut with the critically acclaimed thriller, Get Out for which he won the Oscar for best original screenplay. It showed us the dark side of his personality and had audiences looking at him in ... Read More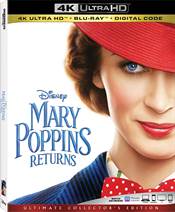 Mary Poppins Returns

(Allison Hazlett-Rose) 03/18/2019 10:54 AM EDT
In 1934 P.L. Travers published a children's book about a magical nanny named Mary Poppins. Thirty years later Disney brought her to life in the feature film Mary Poppins starring Julia Andrews (The Sound of Music). After fifty-four years, Disney once again decided to revisit the beloved character when Mary Poppins Returns hit theaters last ye... Read More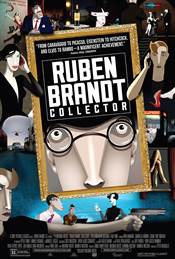 Ruben Brandt, Collector

(Allison Hazlett-Rose) 03/15/2019 9:24 AM EDT
Amination can take on many forms and formats. They can also tell varying types of stories, from Disney's "happily ever after" tales to darker fare like we saw in this year's Oscar winner, Spider-Man: Into the Spiderverse. Then you get animated movies that are more mature in nature such as Anomalisa and the raunchy, R-rated com... Read More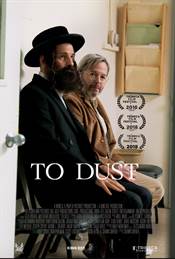 To Dust

(Allison Hazlett-Rose) 03/14/2019 2:13 PM EDT
The human race, for the most part, seems to be enamored with the idea of death. We fixate on what comes next. Is there an afterlife? What happens to our soul when our body is gone? Is there such a thing as reincarnation? Hispanic cultures even honor their dead on El Dia de los Muertos. For the filmmaker, Shawn Sn... Read More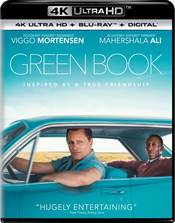 Green Book

(Allison Hazlett-Rose) 03/11/2019 11:47 AM EDT
As recent as the 1960's it wasn't safe for African Americans to travel in the southern portion of the United States. Discrimination was commonplace and segregation was simply a fact of life. When Dr. Don Shirley (Mahershala Ali; Moonlight), an African American classical and Jazz pianist, decided to tour the southern states he needed to ... Read More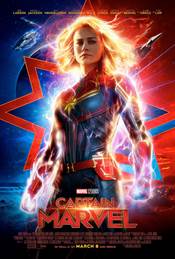 Captain Marvel

(Allison Hazlett-Rose) 03/06/2019 9:14 AM EDT
Carol Danvers first appeared in Marvel Comics in 1968 as a United States Air Force pilot (rather forward thinking of them, don't you think?). In 1977 she became Ms.Marvel when an explosion causes her DNA to fuse with Kree Warrior Mar-Vell, giving her superhuman powers. Unless you have been living under a rock for the past few years,... Read More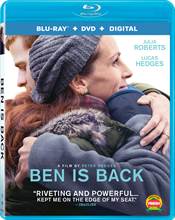 Ben is Back

(Allison Hazlett-Rose) 03/05/2019 4:41 PM EDT
On average, there are over 20 million drug addicts in the United States with over one million of them being teenagers. Over 70,000 people in America will die of a drug overdose this year. Drug addiction seems to touch almost every person in this country in one way or another. It ruins relationships and rips families apart. It has ... Read More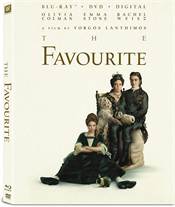 The Favourite

(Allison Hazlett-Rose) 03/05/2019 10:33 AM EDT
Queen Anne (Olivia Colman; The Lobster) of Great Britain did not have an easy life. She was often ill throughout her reign, buried seventeen children, and was said to have been in a lesbian love affair with her closest confidant, Lady Sarah (Rachel Weisz; The Mummy), Lady Sarah supposedly ran the Queen's affairs and could persuade the Queen t... Read More


Top iTunes Movie Downloads
Today's iTunes Digital HD Deals