Movie Reviews, Digital HD Reviews, and Television Reviews
Here at FlickDirect, our goal is to provide up-to-date reviews on theatrical, home entertainment, and television series. Check out the critical reviews off upcoming films or programming, and even our take on the classsics from our critics Tomatometer-Approved Critic, Allison Rose.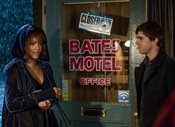 Bates Motel Season 5 Preview

(Sean Ferguson) 2/20/2017 11:18 AM EST
Monday, February 20th A&E will kick off the first episode of the Final season of Bates Motel in fantastic fashion. I have gotten to see the first episode of the new season and without diving deeply into it, I will say this, A&E did not disappoint. But first, you must remember the past, for if you don't, History will inevitably repe... Read More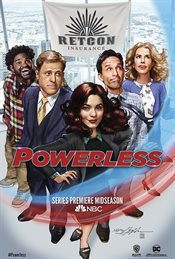 Powerless Series Preview

(Allison Hazlett-Rose) 1/27/2017 1:48 PM EST
Imagine being ordinary in an extraordinary world. The "muggles" of the Harry Potter realm, if you will. You know you're ordinary and that there are supernatural beings out there doing amazing and terrifying things. Now imagine you want to make a difference in that world. That is the premise of NBC's mid-season ha... Read More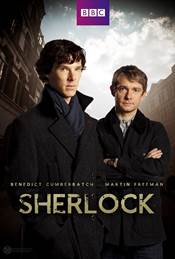 Sherlock: Season Four

(Jennifer Broderick) 1/16/2017 9:30 PM EST
Sherlock is an U.K. production starting Benedict Cumberbatch (Dr. Strange) and Martin Freeman (The Hobbit) as Sherlock Holmes and his companion, Dr. John H. Watson. Quite possibility being the last series (we hope not) in this show, due to the actors very busy outside schedule, Series 4 brings more emotion, more mystery closer to home than ev... Read More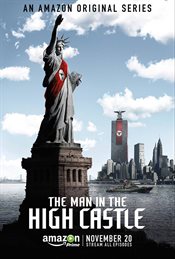 Man in the High Castle Season 2 Preview

(Jennifer Broderick) 12/12/2016 5:11 PM EST
Travel back to the past in an alternate reality that is so horrifying that you can't take your eyes from the television screen. So many of the dystopian shows are based off recent and current novels, taking place at some unspecified futuristic time frame, mostly after World War Three, and aimed at the teenage population. ... Read More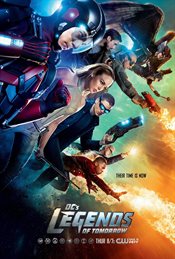 Legends of Tomorrow Season 2 Premiere: Out of Time

(Jennifer Broderick) 10/12/2016 9:29 AM EST
DC's Legends of Tomorrow starts off in Season Two with our favorite Captain, Rip Hunter (Arthur Darvill; Doctor Who), missing in action. In fact, all of our Legends are MIA. Luckily, Dr. Nate Haywood (Nick Zano; The Final Destination), obsessed with time travel, discovers a time ripple and seeks out Oliver Queen, who Nate already knows ... Read More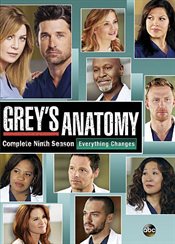 Grey's Anatomy - What Will Season 13 Bring Us?

(Jennifer Broderick) 9/22/2016 9:53 PM EST
Creator Shonda Rimes has some big surprises for us in Grey's Anatomy Season 13. At the end of Season 12, Alex Karev (Justin Chambers; The Wedding Planner) had just beat up one of the interns because Karev thought he was trying to assault his girlfriend. With both of the doctors landing in the hos... Read More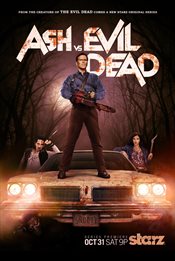 Ash vs Evil Dead

(Nathan M Rose) 10/29/2015 4:56 PM EST
"All roads lead to Ash"Are you a fan of the cheesy, humorous 1980's movies The Evil Dead? If you answered yes, you should be calling your television service provider to add the STARZ network right now. Premiering Halloween night, Ash vs Evil Dead is an hour long show showcasing our reluctant hero once again fighting e... Read More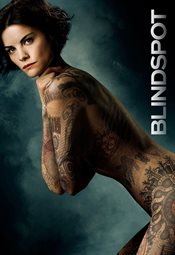 Blindspot

(Allison Hazlett-Rose) 9/21/2015 2:11 PM EST
Imagine waking up in a huge duffel bag, naked and tattooed in the middle of Times Square, NYC, with no memory of who you are or how you got there. That is exactly what happens to Jane Doe (Jaimie Alexander; Thor) in the opening scenes of NBC's new drama, Blindspot. In the season premier, Jane Doe has been placed in FBI custody ... Read More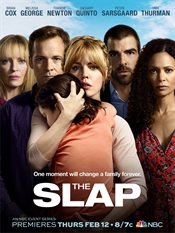 The Slap

(Allison Hazlett-Rose) 2/12/2015 4:00 PM EST
It's true what they say - you can't choose your family. And when that family is Greek and numerous, family get togethers are bound to be loud, and full of tension. The Slap, the new mini-series on NBC is situated around one such family and the scenario that leads to their breakdown. The first episode which airs on Feb... Read More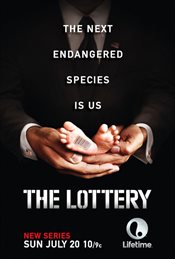 The Lottery

(Allison Hazlett-Rose) 7/18/2014 10:02 AM EST
Marley Shelton (Eleventh hour) stars as Dr. Alison Lennon, a scientist who has successfully fertilized human eggs in a laboratory. Nothing special about that, you're thinking? Except it's 2025 and women world-wide have mysteriously stopped having the ability to conceive and bare children threatening extinction of the human race.... Read More